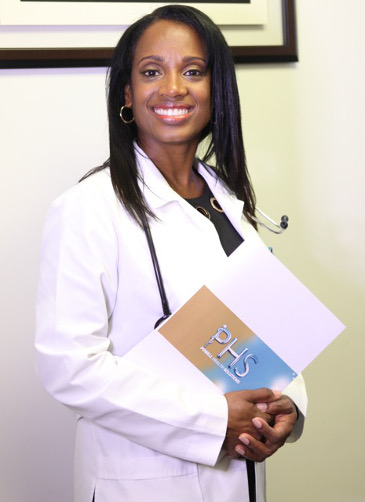 Dr. Michelle Powell is a family physician that works with people of all ages to get their lives on the right track. She was born in Jamaica and came over to the United States when she was about 4-years-old. Powell currently resides in Florida. She is a mother, a doctor, and above all she is an educator, passionate about changing how younger generations feel about medicine.
 Like many successful people, Powell always dreamed big since a young age. When asked in the 3rd grade what she wanted to be when she got older, she responded that she wanted to become The President of The United States. Her plans later changed when she realized that presidential candidates have to be born in America. Even after that realization, Powell knew that she was put on Earth to do great things.  It was in middle school when she realized that she wanted to be a psychologist or psychiatrist. But it was when she broke her finger on her 11th birthday that she found her true calling. "I spent over 12 hours in the emergency room at Jackson Memorial Hospital. I sat there among people who had gun shot wounds, or had been in a fight. I sat among other trauma patients and found it so interesting and fascinating, and thought to myself, I'd really like to do this. This looks fun." From that moment on Powell focused on her studies to make sure she was able to become a doctor. When it comes to choosing a career path, Powell encourages others to follow their hearts. "Go after what excites you, what you're passionate about. Then you know that you have chosen the right path. I am an educator. Anytime I talk about education, health and wellness, or even cover topics like emotional health and goal setting, it's all about teaching, educating, and helping people grow. That's what resonates in my soul."
After having this life changing realization at a young age, Dr. Powell focused very hard on her studies. She got straight A's in high school and attended Florida International University, where she received her degree in Medical Technology. Although she knew what she wanted to do with her life, she admits that getting to where she is now was a struggle. She says that by the time she finished receiving her undergrad degree, she was so tired of school that the thought of becoming a doctor and going back to school was unappealing. On top of lacking the motivation to continue on with schooling, she was told by the pre-med board at her school that she did not have the grades to become a doctor. "They told me they were not going to recommend me to become a doctor. I also failed my medical exam twice. By the time I finally passed it the 3rd time, I was done with school." Her first priority after graduating was to create a source of income for herself. She got a job as an Early Childhood Intervention Specialist, where she was sent into the homes of underprivileged children who were newly diagnosed with HIV. Powell, being a people person, enjoyed this job because she was able to help people. Little did she know, the course of her life was going to change when she ran into an old friend who was in medical school at the University of Miami. When her friend asked her about her dreams of becoming a doctor she told him about how tired and defeated she felt. Her friend advised, "God sends you people. Just stay open. My friend from high school walked up to me and said that I needed to put my applications in now. I was like no, no, no but he was persistent, that's how I knew it was an angel." From this conversation she felt something inside her pulling her in the right direction. She applied to 3 medical schools and was placed on the waiting list for all 3, until one day she got an acceptance letter and scholarship from Nova Southeastern. "The spirit works, because I didn't know how I was going to pay for it, she confides. "I was just making enough to sustain myself. When I got admitted I was happy until I thought about how I was going to pay for school; and they wanted the money on the first day of class. I knew by the end of class they were going to kick me out. I went to my advisor and that's when I received my scholarship."
When asked how she stayed encouraged while facing all this adversity, Dr. Powell admits that she was not encouraged in the slightest after receiving her undergraduate degree. "I was very discouraged at the time because I was very focused from 11-years-old. I got straight A's in high school and I went into college with almost a 4.0 GPA. After the struggles in college and failing the exam I was discouraged." She explains how it was difficult to be told by professors that they would not recommend her to become a doctor, and the letter of recommendation she did receive was not a glowing one. She felt embarrassed by the letter, which played more into her not wanting to go to medical school. "I told everyone in my family I was not going to medical school. I told them don't talk to me about it and I don't want to hear anything about it either." Powell says it's very important for people to remember what keeps their flames lit, and do not settle for less. Powell has learned that life is too short to not be happy and to not do the things that one's heart calls them to do.
For Powell, getting into medical school was a completely different battle from completing medical school. "People say medical school is hard but they really have no idea. For the first 3 months of medical school I cried in my closet because I just knew I was gonna fail." This time in her life was a time of growth. She says one of the things she learned from medical school is the importance of working right. "It's one thing to study and study rightly. Work and work rightly. It's a big difference  between working hard and working correctly." She learned from her peers the best way to study was not reading the text book front to back, but it was asking questions, talking to the people who have taken the class before, and taking the best notes. It was in medical school that Powell discovered how stepping outside ones comfort zone is the way to really succeed in life. As a result, she was able to graduate with honors from medical school. "The best way to stay encouraged is to surround yourself with like minds. People who will pull you, not keep you comfortable. People who will demand from you. That comfort zone is what keeps you down."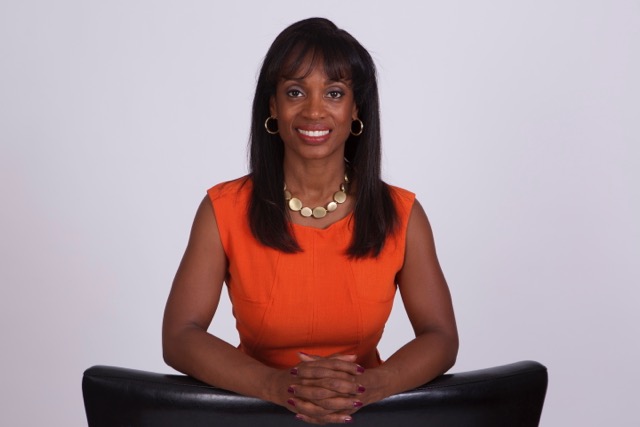 From then on, Powell has worked rightly to become the doctor she always dreamed she'd be. She specializes in prevention, which is what makes herself as a doctor and her practice, Powell Health Solutions, very unique. Her goal is to teach patients how to eat nutritiously in order to decrease blood sugars, and how to live more physically to have a better metabolism in the body. "Movement is life. I encourage people to participate in activities like walking, biking, dancing, bowling and so on," she shares. At her practice she tries to find ways to reduce stress for each patient in order to help them live a better, healthier life. Powell is also a founding member of Women of H.O.P.E. ( Health Occupations Promoting Education), a non-profit organization for health empowerment and education of communities and churches. The goal for this group is for the members to be community activists in teaching people how to take better care of themselves. "We go around to churches and community groups and we teach them how to educate their following about health." The group gives back to the community by not only teaching people, but also by funding the education of younger generations through scholarships. Women of H.O.P.E. also focuses on making a difference around the world. The group goes on annual medical missions outside the country, and have traveled to Jamaica and Haiti.
Powell has been passionate about getting African-American women to choose careers in medicine because she's realized the importance of it. "We have to have cultural sensitivity and cultural education, and the way to have that impact health is to have people who were raised in those cultures. African-Americans lead in every area in disease in America. The only way we are really going to change that is through cultural sensitivity, understanding and education, by raising people out of the community to educate community members because they understand the language, the culture and the myths associated with them." She makes it clear that she does not mean that one has to be black to teach black people, but one has to have an understanding. She is a big advocate because she knows that the medical field needs more women and minorities.
For those who want to study medicine, Powell says that it's important regardless of age to start reading books on medicine. "Start searching YouTube. Read books to find out what part of medicine you are interested in. Kids today have available to them what I never had. If they put to use tools like Google, the internet and YouTube, they will be so educated by the time they reach medical school that it will be a cake walk." She says this advice is not just for future medical students, but also for encouraging everyone to study what they are interested in. As far as school life, Powell feels that as long as one follows their heart everything will work out. There are no mistakes in life, just lessons.
By Alexis Alfred