By Serghie Faustin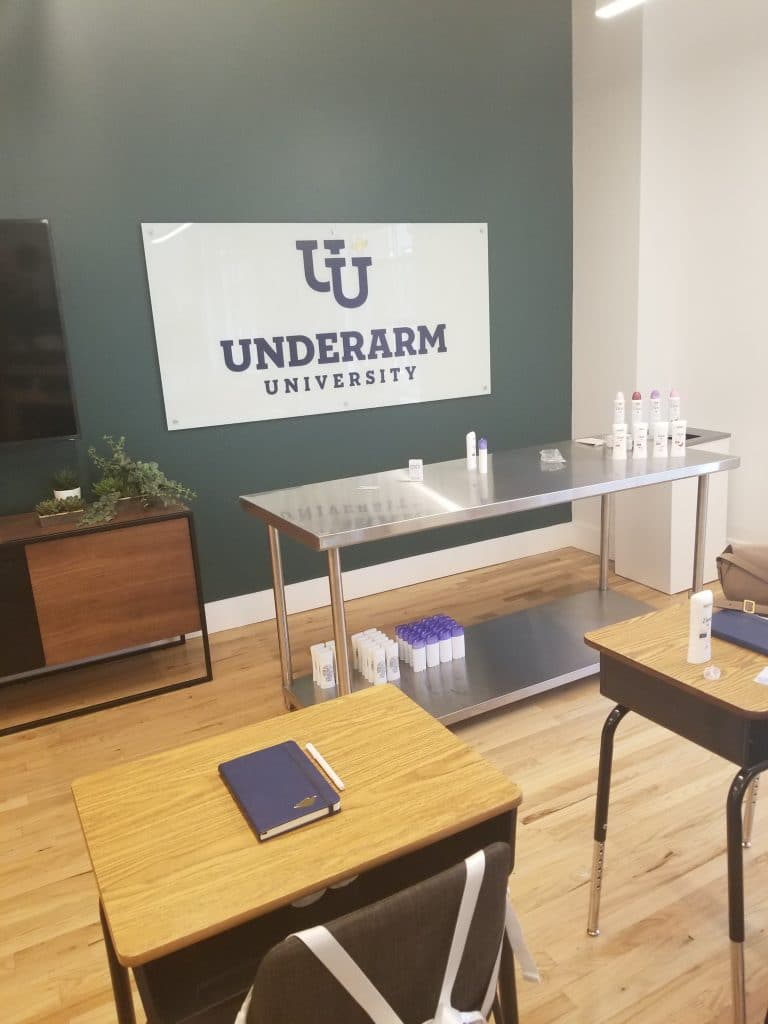 Photo Credit: Serghie Faustin
On June 14th 2018, Dove hosted an in-class session called "Underarm U." As the title implies, the attendees of this session were educated about Dove's deodorant products and the science behind why they work so well. With seats filled and desks organized traditional classroom style, multiple speakers took turns effectively explaining why Dove deodorant is a worthy competitor against other brands.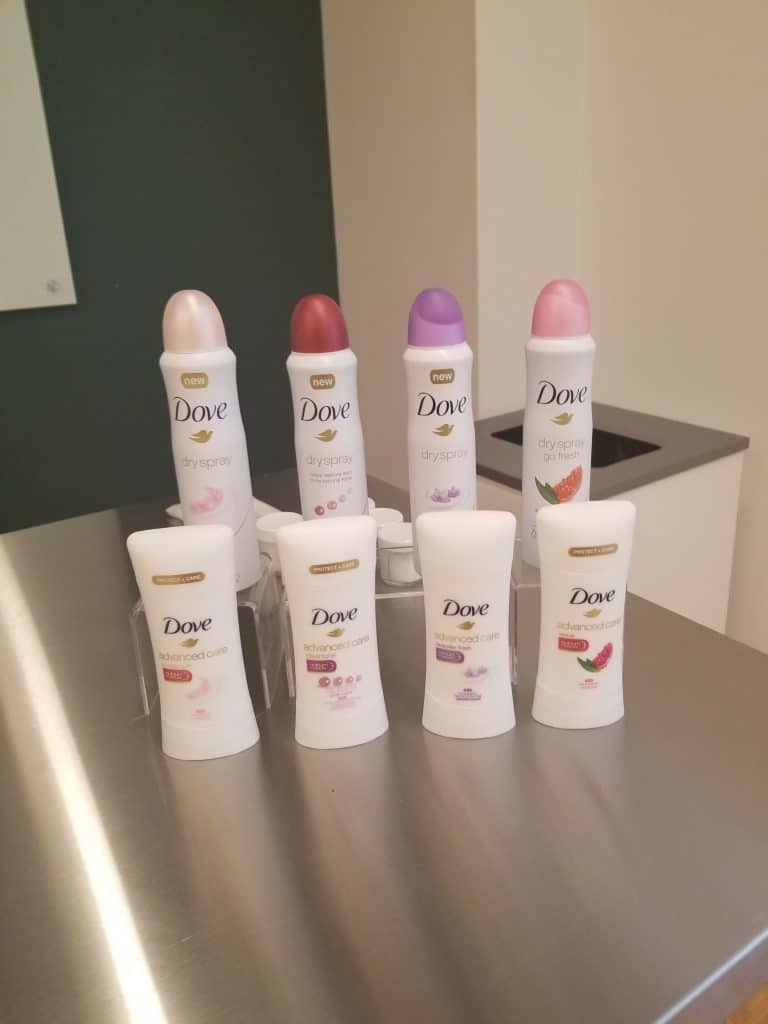 Photo Credit: Serghie Faustin
The four main functional components of Dove's antiperspirants are: the antiperspirant active, sunflower seed oil, ¼ moisturizer, and fragrance. The antiperspirant works on the eccrine gland by turning water-thin liquid into a gel, and this gel is washed away over time while showering. Sunflower seed oil has an abundance of fatty acids which in combination with the ¼ moisturizer allows the skin to keep more moisture in for a longer period of time. Lastly, the fragrance allows a delightful scent while also having the functionality of preventing odor caused by bacterial growth. The Dove Advanced Care Antiperspirant offers more moisture due to the waxes present, while the Dove Dry Spray offers a cleaner feel due to it instantly drying on the skin.
Photo Credit: Serghie Faustin
There are occlusive agents in Dove's deodorant that are meant to hold in moisture while protecting the skin. Towards the end of the class, one of our speakers asked us to conduct a test using Dove Advanced Care Antiperspirant and a blank unnamed deodorant. We were supplied with a small rectangular slip of paper which we were instructed to swipe the Dove deodorant on one side and the blank unnamed deodorant on the other side. The results of the test are shown above, and Dove is clearly the winner! What is illustrated is the moisture that was able to be pulled from the air and held on to, and Dove does a much better job than the unnamed deodorant brand. This translates into the antiperspirant abilities of Dove deodorant.
Photo Credit: Serghie Faustin
After the in-class session ended, attendees were able to express their creativity during a mini-design workshop. Each person was able to design their own sleeveless denim jacket with patches and optional letter embroidery for free! There was an abundance of options present so as to ensure that everyone was able to walk out of the event very satisfied with their wearable work of art. Along with the fashionable vest, each person was gifted a clear plastic backpack that contained two free Dove Advanced Care Antiperspirants and one free Dove Dry Spray. If you want to remain dry and odorless without sacrificing your activeness, then Dove deodorant is a reliable choice.