By Nsi Amah
Dove has launched new body washes this year and they are certainly taking the initiative to save the planet from plastic. Mother Earth is so polluted from plastics, paper, heavy metals, etc. It is our job as consumers to take good care of the planet that we live on and protect it. Global warming is here and the planet is in so much trouble. The temperature is rising, the animals are in danger and the waters are disgusting. Plastics has done so much harm to the planet and the animal habitat, companies like Dove are putting their best foot forward in their packaging and marketing.
Dove has made its bottle packaging to 100% recyclable plastic across the board including Dove's Men+Care. This will limit pollution and reducing CO2 emissions by 27,265 tons per year. Their packaging now is 100% reusable and you can reuse it for anything. It is so exciting that Dove is thinking about the environment and very mindful of their packaging. Most consumers today are earth and animal-friendly; Dove was happy to adapt.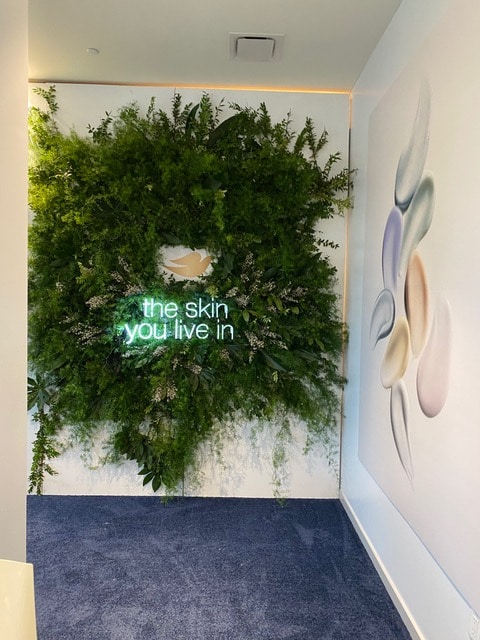 This brand is also very mindful of our skin and knows that dry skin is not the way to go. So Dove took the initiative to make your bath time not only relaxing but moisturizing for your skin as well. Skin goes through so much daily with the weather and temperature variances. Dove made it their mission to make sure your skin gets as much TLC as possible to withstand the day to day weather conditions. Dove made a body wash for every mood and every need for your skin. If you want soft and hydrated skin, Dove's got your back. If you need self-care and a happy time in the shower, Dove is there for you to make sure that your shower is stress-free.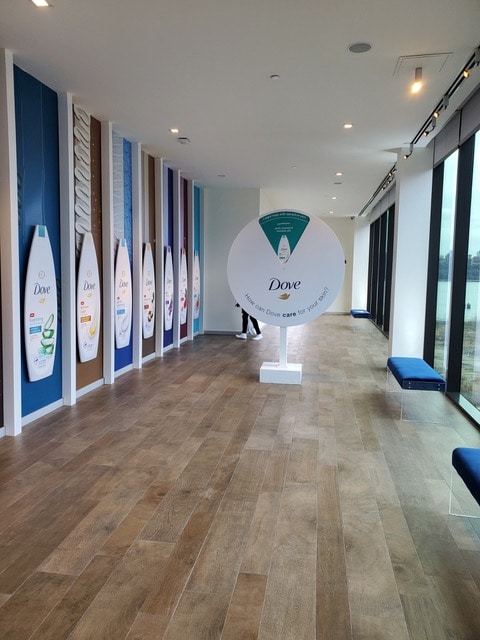 Recently, I enjoyed a luxury spa experience at Sojo Spa in NYC courtesy of Dove, featuring Dove Dermatologist Dr. Mona Gohara and the Dove R&D team. The experience was specifically curated for our personal skincare needs and an opportunity to learn more about the newly formulated Dove Body Wash. The team explained that Dove changed the formula for their body washes to make sure our skin stays soft and hydrated. The new ingredients don't just sit on top of your skin and clog your pores, it is meant to penetrate your skin. Once it penetrates your skin, it will leave your skin dewy, soft and protected from the elements of the daily weather. Each body wash has its own formula, depending on your personal skin needs. For example, the rejuvenating Pomegranate and Hibiscus body wash are formulated to revive your skin as well as energize you. The Peony and Rose body wash are formulated to leave your skin dewy and supple after your bath. These two are both my current favorites! Dove has come a long way and I'm proud of what this brand is doing for women as the earth. We all have to appreciate the work Dove as done.
Photos courtesy of Nsi Amah