By Abena Boateng
Bible scripture states, "Two is better than one" (Ecclesiastes 4:9-12), and for two childhood best friends, this has always been the case. Through their love and passion for hair and their friendship, the pair decided to create their own hair and cosmetic line called DuoDivas.
Entrepreneurs Chaundra and RaSheena are both from Columbia, MO and have been best friends ever since meeting in the 8th grade at West Jr. High school. At a young age, they both had a passion for hair and their dream was to be professional hairstylists. Admiring older hairstylists in their community, the duo would try to recreate their own version of the looks on each other, friends, and family. As they became older, they were able to achieve their childhood dream while remaining best friends and now business partners. Once called "divas" as a childhood nickname, the pair decided it would be perfect as part of their business name so together they came up with "DuoDivas."
While owning DuoDiva LLC, Chaundra and RaSheena were able to combine their ideas while learning financial skills, business and balancing their friendship. "Our business is our partnership, we have a huge line of communication, so we are able to speak how we feel to one another if anything comes up," Chaundra and RaSheena said. Their first product released was the DuoDivas edge control and they have been expanding ever since. From extensions, to lashes, DuoDivas has it all.
After working at a salon in Duncanville, Texas for seven years they took ownership on February 01, 2021. With the help of their former clientele, they were able to establish a flourishing business.
Chaundra and RaSheena describe how their strong friendship allows them to overcome any obstacles they face throughout their business and accomplish many of their goals together.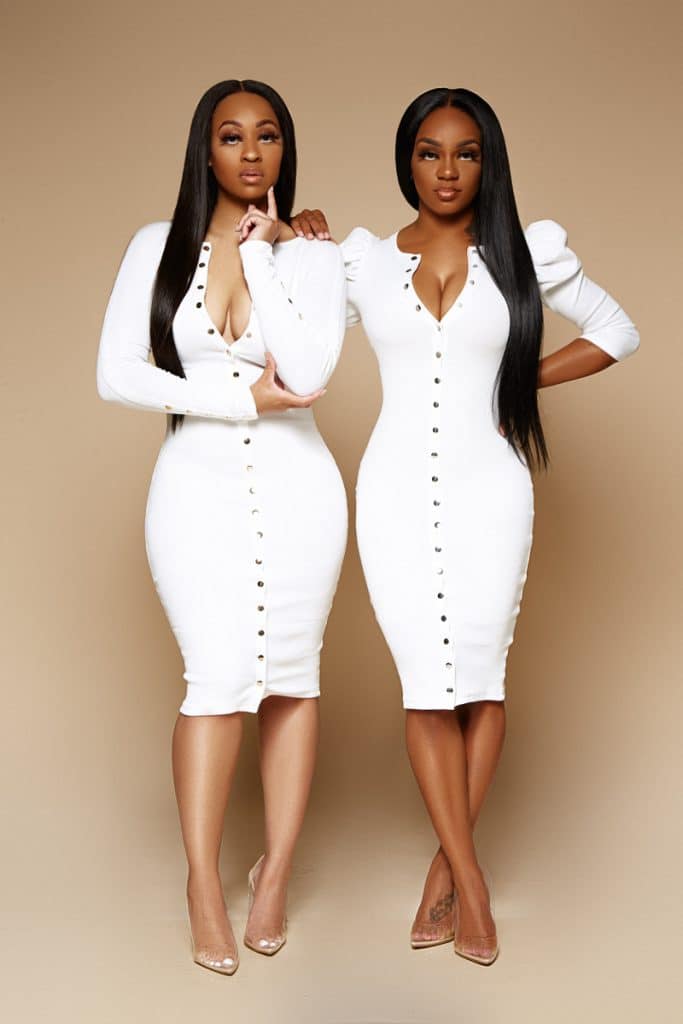 DuoDivas have made a name for themselves not only through their website and salon front but, also by attending many exclusive hair and award shows, including making appearances at Texas International, Local Love Awards, Dallas Elite Awards and more. They described these experiences as fun and exciting. One of their biggest accomplishments was achieving the Beauty Influencer of the Year in Dallas 2018, a day they will never forget. By using their platform, DuoDivas gives back to the community by having annual prom makeovers and attending career days at local schools.
Chaundra and RaSheena shared that servicing clients and making people feel great are one of the few things they love about working in the hair and beauty industry. "We also love being our own boss. We love making the rules, love meeting new people and hearing stories from different walks of life," they both said.
When Chaundra and RaSheena are not DuoDivas they are being lovely mothers. DuoDivas has come a long way, from Chaundra and RaSheena being childhood friends to being business partners. In the near future you can expect their Grand Opening and more events by keeping up with their website www.duodiva.com and their Instagram @duodivas.
"This isn't the last DuoDivas Salon Suites! We're speaking that into existence! Our Grand Opening/Client appreciation will be taking place in the near future." Chaundra and RaSheena are the true definition of teamwork making the dream work.