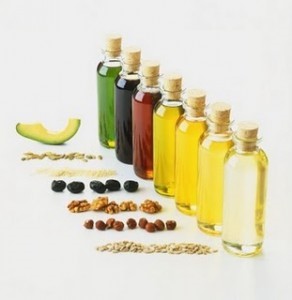 Everyone and their grandmother cannot stop raving about the benefits of coconut oil. It is simply Mother Nature's gift to her people. It acts as a great moisturizer for your skin and hair, removes makeup, lowers bad cholesterol, and could possibly reverse tooth decay. But let's not stop there. Rose oil, olive oil, jojoba oil, tea tree oil, avocado oil, etc., the list goes on and on of endless oils that could do wonders for your well-being, with each offering their own contribution. Women are making the right decisions by including them into their regimes. However, there is an important essential that some women are missing and that is that they forget to massage.
I mean, who doesn't love a good massage? I have never had one, but I've always heard it is a life changing experience. I do know that massaging is key to letting these oils do their jobs. It is not enough to lather them on your locks or nails. That simply will not cut it. Massaging is what activates the agent, i.e. the oil, into promoting growth.
For example, your scalp needs to be stimulated EVERY SINGLE DAY. Just five minutes of rubbing will make a difference. Part your hair so your scalp is visible, then place the oil on your fingertips. Don't be afraid to really work it in there. If you haven't been able to get your nails to grow or maintain their shine, my secret weapon is rose oil. The smell alone is enough to make the purchase, but the vitamin E is the real spark. As we age our nails grow brittle, and since we are busy focusing on keeping other body parts young, we often forget about maintaining them. One drop is enough to take care of one hand. Just place it on your nail, rub it in, and wait for it to take effect. After you've applied the oil to both hands, you can gently brush your nails against each other. This provides an extra boost, further stimulating growth. You will see great results and you will see them quickly.
Check out this multi-use oil to get you started…
By Amani Owusu

Edited by Victoria Krute
Layout Design by Renita Singleton