This fall, audiences across the country will be able to see black characters like they've never been before—three-dimensional. If you're a 60s, 70s, or 80s kid it might be a familiar image. Characters that laugh and cry, have families that they talk to on a regular basis, are not too good or too evil, and whose sole purpose isn't to cheer on their white best friends were plentiful back in the day. However as time went on, shows like Living Single and A Different World ended with nothing to take their place. Most recently, the majority of black characters on American television are almost exclusively for comedic relief, wise words of wisdom, or popping off. However, this fall marks the beginning of what seems to be a new age in black television, the age of nuanced and complex black characters written, produced, and directed by black people.
In 1950, Ethel Waters became the first black actress on network television. She worked on Beulah (as the titular character) a show about a housekeeper working for a white family. However, after one year of playing the character, Waters quit because of the caricature-like portrayals of African American people that the show created. While this is upsetting, it's not a surprising situation for American television in the 1950s. What is surprising? The similarities between that incident 66 years ago and Nicole Beharie's exit from FOX's Sleepy Hollow last spring. Beharie was cast in Sleepy Hollow as the co-lead, Abbie Mills, in 2013. What started out as a promising show about Detective Mills and her pursuit of truth and justice, quickly dissolved into Detective Mills: professional support staff of Ichabod Crane. As the writers and producers of Sleepy Hollow shifted, the original focus of the show changed from Abbie Mills and her life to how Abbie Mills helped her partner, Crane. Off-screen, Beharie was reported to be unsatisfied with the way her character was written and how she was treated by staff, ultimately leading to her quitting the show.
Incidents like these had become more frequent in American television. Before Taraji P. Henson was cast as the electric Cookie Lyon, she was killed off her co-starring role in Person of Interest. Jada Pinkett Smith's Fish Mooney was killed and then resurrected (after much fan outcry) on Gotham. Orlando Jones, another leading actor on Sleepy Hollow, is very open about how the Sleepy Hollow staff asked him to leave the show. On Orange is the New Black, fan favorite Poussey Washington was killed in a tone deaf story about police brutality. And Candice Patton, the female lead of CW's The Flash, is constantly asking for more meaningful screen time for her character Iris West. It seemed like T.V. was regressing. Every week there would be a new hashtag asking the creators of these shows to treat their black characters better to little avail. That is until the rise of this age's multi-hyphenated black creator.
Show runner-producer-writer Shonda Rhimes along with show runner-producer-writer Mara Brock Akil seem to be at the head of this revolution. Their shows, like Scandal and Being Mary Jane, are mega hits that reintroduced dynamic black characters to mainstream television. This fall, multi-hyphenates like creator-writer-producer Ava DuVernay, creator-writer-producer Issa Rae, and creator-writer-producer Donald Glover are following in those footsteps and creating their own shows with three-dimensional black characters who live three-dimensional black lives.
Realistically, equal and meaningful representation of black people on American television won't easily be won. As many actors and industry people regularly point out, on-screen representation is only as good as its off-screen inclusion. This means that black people are the best authority on how to properly create black characters. This also means that Hollywood's less-than-stellar record for hiring black people to create those black characters needs to change drastically. In February of 2016, the Ralph J. Bunche Center for African American Studies released a report on just how much inclusion there has been in this year's TV pilot season. Minorities, in general, represent less than half of the creators who pitch television shows and get the opportunity to have them developed. There are also many television shows in desperate need of a black writer to inject some life into their characters.
Although the numbers seem daunting, this fall season will show just how much can change with the collective work of audiences and creators alike. Black creators who hire black writers to write black characters will transform the landscape of American television. With these new fall shows, it seems like another golden age of black television is just over the horizon.
New Shows this Fall: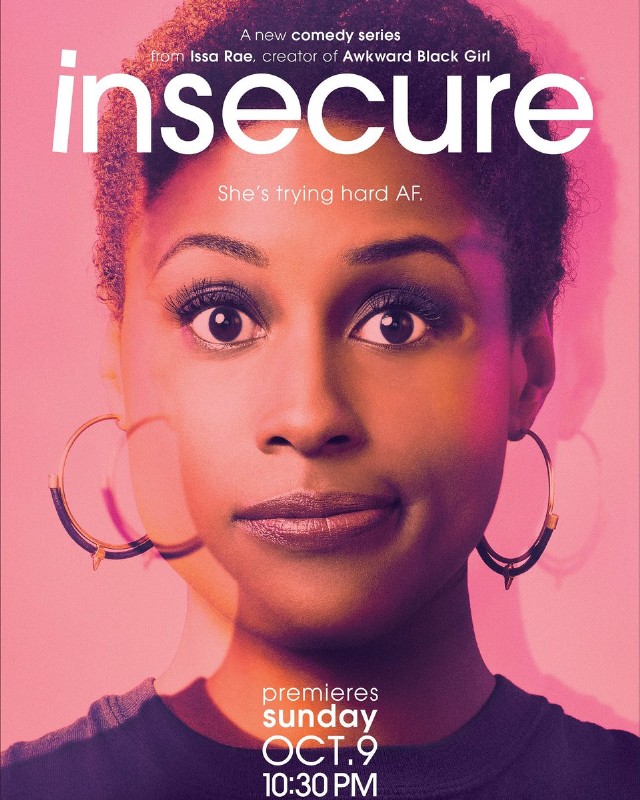 Insecure, starring Issa Rae (Awkward Black Girl) follows Issa and her best friend, Molly (Yvonne Orji) as they traverse dating, jobs, and friendship. Premieres October 9th on HBO.
Luke Cage, starring Mike Colter, Mahershala Ali, Alfre Woodard and Simone Missick, follows Cage—an ex-convict with superhuman powers, as he cleans up his act and protects his home of Harlem. Premieres September 30th on Netflix.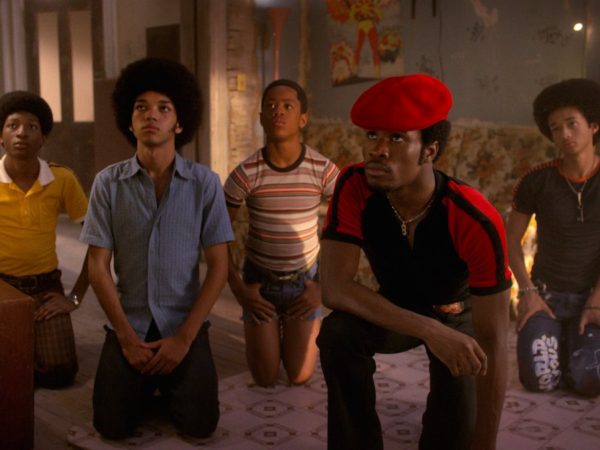 The Get Down, starring Justice Smith, Shameik Moore (Dope), and Jaden Smith, is a musical drama that follows a group of friends as they attempt to become musical stars. Premiered August 12th on Netflix.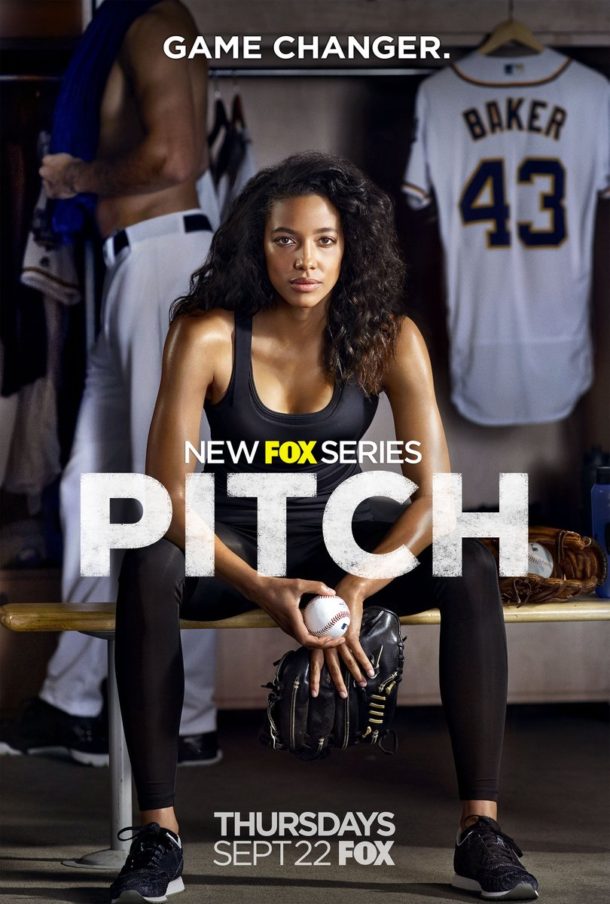 Pitch, starring Kylie Bunbury, is the story of Ginny, the first female pitcher in Major League Baseball. Premieres September 22nd on FOX at 9PM.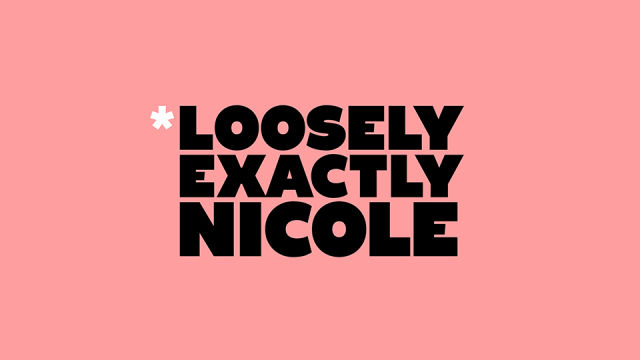 Loosely, Exactly Nicole is a loose adaption of comedian Nicole Byer's life working, living, and dating in California. Premiered September 5th on MTV. New episodes every Monday at 10:30PM EST. You can also watch the first episode online, here.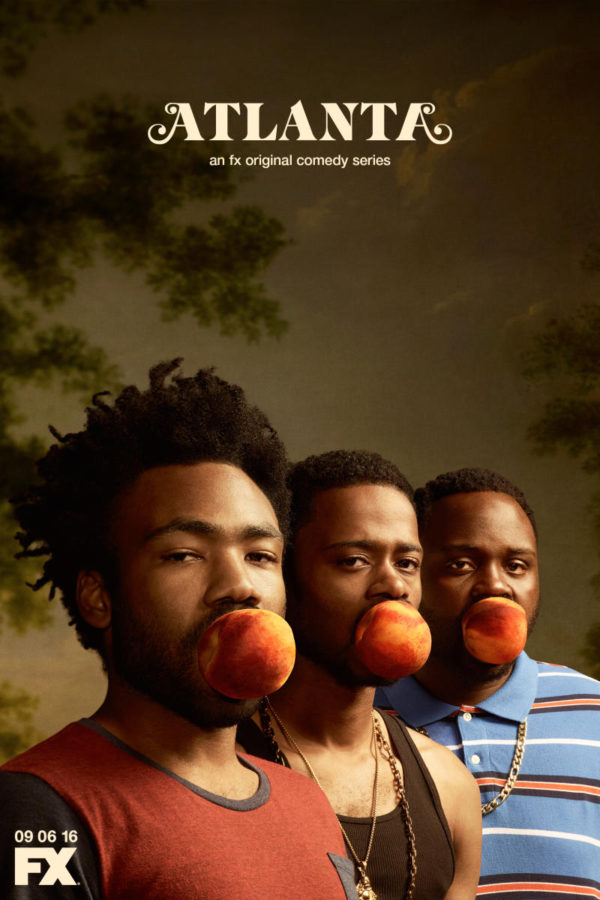 Atlanta, starring Donald Glover, Brian Tyree Henry, and Keith Stanfield, follows cousins Earnest "Earn" Marks and Alfred "Paper Boi" Miles as they try to make something of Paper Boi's burgeoning rap career. Premiered September 6th on FX. New episodes every Tuesday at 10PM EST.
Queen Sugar, starring Rutina Wesley, Dawn-Lyen Gardner, and Kofi Siriboe, is a story about three siblings with personal problems who must come together and run a sugar farm when tragedy strikes the family. Premiered September 6th on OWN. New episodes every Wednesday at 10PM EST.
By Lilian Uzokwe