Zelma "DJ Supastar" Lee is guaranteed to move any crowd no matter their musical tastes. The multi-talented Houston DJ has been spinning the turn tables since 2001 and she's been on the fast track to success ever since. In the long-standing tradition of female DJs, DJ Supastar proves that talent is still the order of the day. Her impressive clientele include MAC Cosmetics, Solange Knowles, Chanel, I Heart My Girls with Kelly Rowland, Saks Fifth Avenue and many, many more. We had a chance to chat with SupaStar about her daring start in the business, how she maintained longevity in such a male dominated industry and the future.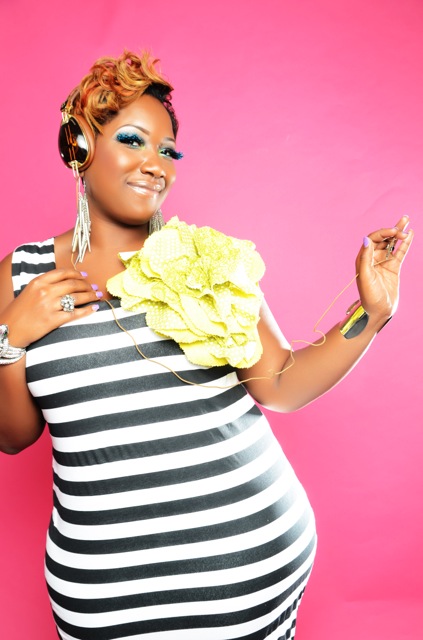 BRONZE: Hello Zelma, it's so nice to have this chat with you! Please tell us about the dare that put you in pursuit of your dream of becoming a DJ.
SUPASTAR: My pleasure, Thanks for having me! Well actually I have always been a socialite, and loved controlling the music at parties, so when I decided to go and purchase a "FunkMaster Flex" starter kit, my friends thought I lost my mind!!! So really no one thought I would last this far!!! My first dare was djing my friend's wedding ( no one thought including me that I could do it) And that was the beginning 🙂
BRONZE: So what was your first big break as DJ SupaStar and how has it impacted your career today?
SUPASTAR: To me I think of every gig as a "big break" because you never know whose watching! But if I had to choose one it would be when I was the opening DJ for Nas & Talieb Kweli concert , that was the first time I had ever dj'd for a crowd of that magnitude…that showed me a whole different outlook on djing 🙂
BRONZE: As one of very few female DJs in the game, how do you maintain longevity in such a male dominated industry?
SUPASTAR: By having some tough skin!! LOL! For me, my drive has always been following thru with my dreams & visions! And of course the music! Music has always been therapy for me!
BRONZE: Who have been some of the people who have inspired you and your music?
SUPASTAR: DJ Aggravated (Hou), GT (97.9 The Box), DJ GoodGrief (Hou), DJ Eque, & Dj Beverly Bond
BRONZE:Â  Tell us about your involvement with the Houston based DJ Coalition, GO DJ's.
SUPASTAR: GO DJ's is a platform that DJ Hi C created for DJ's to swap ideas & music. Its more like a family….S/O to DJ Hi C 🙂
BRONZE: What is one of the most important things you would say to an aspiring female DJ?
SUPASTAR: To stick with it!!!! No matter what people might say!  I have learned that you cannot please everybody! Chase your Dream! (literally)
BRONZE: So what's next for DJ SupaStar?
SUPASTAR: Well, I am working on my summer camp (2012) for young girls that aspire to be DJs; also this past summer I had the opportunity to try out for Season 2 of "Master of The Mix", which will air soon!! Hopefully they will show my audition reel 🙂 Stay tuned……Keep up with me via www.IamDjSupastar.com or @IamDjSupastar…..Thx!