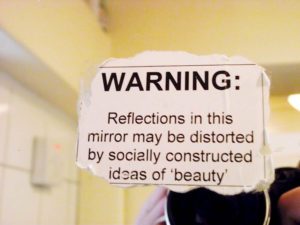 The way we view ourselves as women is directly affected by the society we live in. When women are made to feel abnormal about their natural appearance, it can cause feelings of isolation. For women of color, this can be a daily experience, especially when it comes to hair, which is a large part of how women represent themselves. How can we appreciate and welcome diversity in a society built on Eurocentric beauty standards?
The idea that ethnic natural beauty is anything but normal isn't always subtle. Deborah Brown Community School in Tulsa, OK recently received backlash for their dress code, which barred 7-year old Tiana Parker from wearing her hair in tied back dreadlocks. Ultimately they changed their dress-code policy. Their original policy had detailed that, "hairstyles such as dreadlocks, afros, and other faddish styles are unacceptable." At the age of 7, this young woman has been told her natural hair is not appropriate.
As uncomfortable as it may be to admit, our Eurocentric standards are deeply rooted in the tormented history of America. The days of the, "house negro" and the "field negro" showed us how those African Americans with lighter skin and features closer to white people got to work in the house, while those with darker skin had to work outside. American society has never fully let go of the antiquated idea that so called, "white features" are best. We know it is not only the U.S that faces the struggle of Eurocentric beauty standards. Just look at the billion-dollar industry that whitening cream is in India.
Shea Moisture, a hair product company that prides itself in creating products for all is dedicated to redefining "normal" in the beauty world. In their latest ad for their campaign (entitled #BreakTheWall), Shea moisture challenges the divisive beauty standards in America declaring that, "Normal is the hair that grows out of your head." With over 150 products designed for hair of all types, Shea Moisture understands that what is normal to one person might not be to another. Their first ad in the campaign featured women shopping for hair products having to go to the ethnic section as opposed to the beauty aisle wondering how she can break down that wall of separation. Questioning the concept of "good hair" is something their company does well, but they're not the first to do it. Take a look at their latest video here https://youtu.be/mq2yMY3aZrc
In 2009, Chris Rock set out to discover what it meant to have "good hair" after his young, African American daughter Lola asked him why she didn't have it. In this comedic, yet insightful documentary aptly titled Good Hair (directed by Jeff Stilson), it is made clear that there is a lot of money to be made in helping African American women mask their natural hair. Rock's journey took him all the way to India where the natural hair weave industry is one of their greatest exports.
The documentary explores Tonsure, a ceremony performed in an Indian temple called Tirumala Venkateswara, which removes the hair in an act that is meant to honor God. The hair is then shipped all over the world to make money; "the money made at this temple is second only to the Vatican," narrates Rock. Good Hair, which was the winner of the Special Jury Prize-Documentary at the 2009 Sundance Film festival, was well received.
Whether a woman chooses to wear a weave, straighten her hair, go natural, or a mix of all, she deserves to do so without judgment. Amidst the ignorance of closed-minded beauty standards of society, we must affirm that all women have the right to feel comfortable in their own skin. We must support each other on our personal journeys to appreciate our own unique beauty. In the end, the only true universal beauty we can attest to is diversity.
By: Bethany Thomas