"If you have no confidence in self, you are twice defeated in the race of life." -Marcus Garvey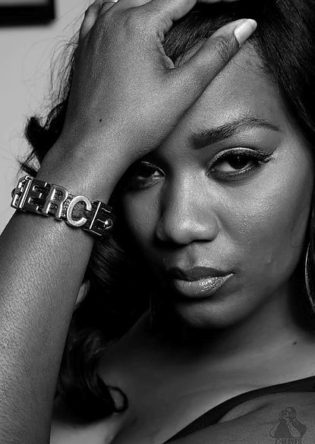 Dionne Reeves- Grubbs is not any average model; she's one that promotes love and confidence among plus size women. "I wanted to do something about it," she says. "I understand all too well about not knowing how to love yourself."
Grubbs is a Huntsville, Alabama native, who started modeling at the age of 15. She did not always see modeling as a career, but found it enjoyable as a hobby. From a very young age, Grubbs actually wanted to pursue a career in law enforcement. After the murder of her sister right before her 13th birthday, she recalls wanting to catch the "bad guys," which resulted in her receiving her college degree in Criminal Justice in 2009. Grubbs soon discovered she still found an interest in wanting to pursue her career in modeling. She began modeling with The Fashion Show: An Alter Ego experience, and in 2011, she signed to Blaq Pearl Entertainment in Atlanta, Georgia.
Although grateful for her new found passion, in 2012, Grubbs noticed a lack of confidence and self-love promoted for plus sized women. In response she created the Full Figured Fierce Facebook page to encourage, inspire, and empower. "I was tired of seeing my plus Queens online degrading themselves and laughing with the people who were laughing at them. There was hardly anything visual that said, "Love Yourself" or "Lose because you want to, not because you were bullied into looking like something or someone you are not." Grubbs believes the best way to heal is by helping others and allowing her platform to be the alternative to the negative thoughts and images that are seen through media and celebrate being a full figured woman.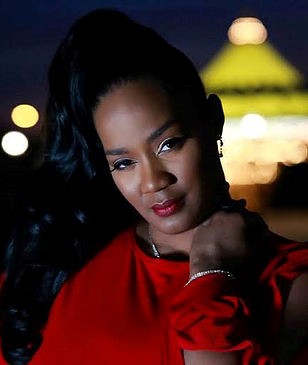 With several of followers and acknowledgements through her platform, Grubbs has been honored by her hometown for March 22nd to be Full Figured Fierce Day. She also has been recognized in numerous Fashion Weeks, and has worked with plus designers Kenneth Doswell of Betty Jean Couture, Lavender's Jungle, and celebrity shoe designer Tyler Bailey. She has also been featured in several magazines such as Curvy Connect, Trendsetter, and HoneyBeNatural Magazine.
Through her accomplishments she stresses to let the purpose of Full Figured Fierce be known. "The likes are awesome, but there is no feeling in the world like hearing a mother say that she, her daughters, her mother and even her son are writing themselves Love Letters." Love Letters is an exercise Full Figured Fierce asks their followers to do to show the love they are looking for in others, allowing them to forgive themselves for their past and replacing it with self-improvements.
Grubbs' goal is to make Full Figured Fierce the new norm, and a tradition among women of all ages. "We have to get back to or create a place where it's okay to compliment and encourage the woman next to you, and for her to know that she can accept that compliment without fear of a motive. I want "YOU ARE BEAUTIFUL" to be what little curvy girls say and for Full Figured Fierce to change the world's views on full figured curves, self-acceptance, and loving who you are, where you are."
Grubbs also prides herself in giving back to the community. She trains a diverse group of models, preparing them from all over the country with techniques and business critiques. She trains in efforts to build confidence and command attention on and off the runway.
Grubbs wants to own her own center for modeling and confidence classes in her future in efforts to have a full staffed agency for plus sized models.
Facebook:Â https://www.facebook.com/FullFiguredFierce
Instagram:Â https://www.instagram.com/fullfiguredfierce/
Twitter:Â https://twitter.com/FierceNFavored
WordPress:Â http://www.fullfiguredfierce.wordpress.com
By Faith Turner