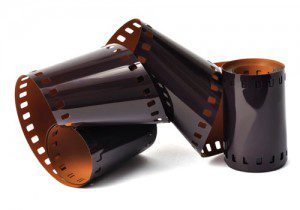 I am not exactly sure where you are in your life, but I can give you a brief summary of where I am. I am in what appears to be the darkest hour of my life.  I feel as if I am living life with my eyes closed and I can't see anything around me.  It is as if GOD has placed me in a darkroom with the door closed and my only instructions are "WAIT AND LISTEN" because if I come out too soon I will be distorted and if I go by what I see, I will become confused, because what I am seeing and what I am hearing are not one in the same.
In the dark I see that my unemployment has stopped. I see that my bills are due. I see that I am trying to start a business and write a book with limited resources and space.  I see that I don't have any health benefits.  I see that my money is real funny, right now.  However, I hear "Your GOD shall supply all of your needs according to his riches in Glory by Christ Jesus.  I hear "You can do all things through Christ Jesus who strengthens you."  I hear, "Blessed the Lord, Oh my soul and forget not all his benefits."  I hear "It is the LORD, thy GOD that gives you power to produce wealth."  So as you see what I see and what I hear are complete opposites and although both are realities, I have chosen to lean on what I hear and wait in HIS WORD, because GOD is not a man that he should lie and if HE said it, HE will make it good.
So while I continue to wait in this darkroom I have a feeling that I am not alone. There are others waiting in this darkroom too and I come to encourage you today, because this is just the development process.  Negatives are always developed in darkrooms and it is in these rooms that GOD is doing some of his best work.  It is in this place where GOD is perfecting you.  It is in this place where GOD is establishing you.  It is in this place that GOD is developing you. It is in these darkrooms that we go from negatives that no one is able to make out to beautiful pictures that bring GOD GLORY!
Be encouraged in your darkroom, because you are coming out a PERFECT PICTURE.
By:Â  Phaedra T. Anderson