By Cenithia Bilal
A few months ago, I decided to try products from the same collection on my hair. I figured that these products were formulated to be used together, so I might as well give them a shot. I went to my local Walgreens and settled on the Design Essentials Coconut & Monoi collection (mostly because it was BOGO and I'm a sucker for a bargain). The line offers 12 products and is catered towards dry, damaged natural hair. I have chronically dry, 4a-c hair and bleached ends, so I was hopeful that these would change the game (sadly this was not the case). Ranked from best to worst, here's the tea:
1. Deep Moisture Balm
Rating: ♥♥♥♥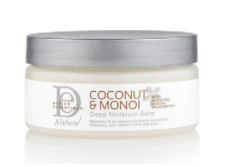 The best thing about this balm is that it's multipurpose. The shea butter blend can be used on the hair and body as well. I'm not a huge fan of using shea butter on my hair because it has very low porosity and the butter leaves it extremely oily for days before it's absorbed. The only way I can use this balm is to concentrate it on my ends whenever I'm refreshing a style or to seal my hair for protective styles. It's way too heavy for me to use on a regular basis. Pro tip: use it on your elbows instead.
2. Deep Moisture Oil Treatment
Rating: ♥♥♥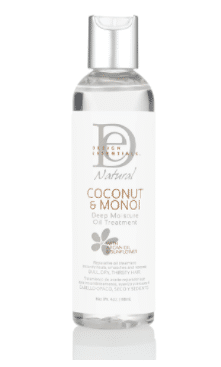 This oil claims to repair damaged hair by renewing its strength and elasticity. I haven't seen any improvement to the strength or elasticity of my hair, so I can't attest to the truth of those claims. The consistency is too thick for daily use because it just sits on my hair and gets anything within a 5-foot radius greasy, but I do think it works really well as a moisture sealant. I only use it after washing and on wet hair. A little goes a long way with this, so use with caution.
3. Curl Defining Gelee
Rating: ♥♥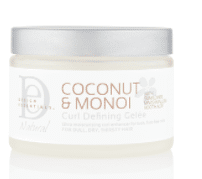 I have a confession: I love gel. My hair isn't easily defined and gel really makes or breaks a style for me. But I was disappointed by this product because it does the one thing no gel should ever do: leave residue. Most gels leave a white residue when they don't react well with the other products used. But this gel does something I haven't experienced before: it's sticky. I've left my twists in for a week and I still had a sticky residue, like the product never dried. It freaks me out. Beyond that, it gets the job done.
4. Coconut Milk Leave-In Moisturizer
Rating: 0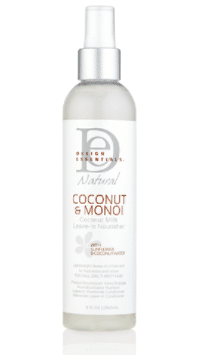 This leave-in moisturizer is one of the worst leave-ins I've ever used (and I've been natural for over a decade). Perhaps it's just my hair texture, but I can't use this product alone or else my hair will be as dry as the desert. It's too lightweight and watery, which might be attractive to someone who has fine hair or looser curls but is definitely something that kinky coils need to stay away from.
5. Curl Enhancing Dual Hydration Milk
Rating: 0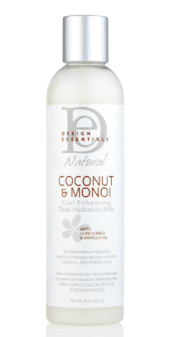 This hydration milk doesn't get any love from me. It feels nice when it's applied, but is pretty much a useless product. I attempted to do a braid out with it and it left my hair extremely dry. I've tried to use it as a daily moisturizer and again, it feels hydrating at first application, but it doesn't last once it dries. At this point, I only use it because I paid for it, not because it actually benefits my hair in any way.
6. Intense Shine Oil Mist
Rating: 0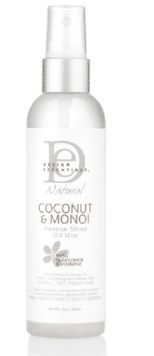 This finishing spray lives up to its name: intense and oily. It absolutely makes the hair shiny, but it never dries or is absorbed so it also makes the hair very greasy. I use it in the morning if my hair is looking a little dull and it does the job. But I cannot touch my hair all day or else I'll get grease everywhere. And I already have oily skin, so this product gets a no from me.
Overall Rating: ♥♥
Admittedly I only have half of the collection, so it's possible that I bought the wrong products. But I think there's a major theme here that just doesn't vibe with my hair at all: lightweight formulas. While the oils and balms are thick, the actual styling products are too thin to have any affect on my hair. Even though this line is marketed towards dry hair, I don't think these products are suitable for low-porosity strands. They're either too lightweight to make a difference (i.e. the hydration milk) or too heavy to be properly absorbed (i.e. the moisture balm). So if your hair is anything like mine, dry or thick or color-treated, I wouldn't recommend this line. However, the Deep Moisture Balm is great for those ashy elbows.
All photos are courtesy of the Design Essentials website.