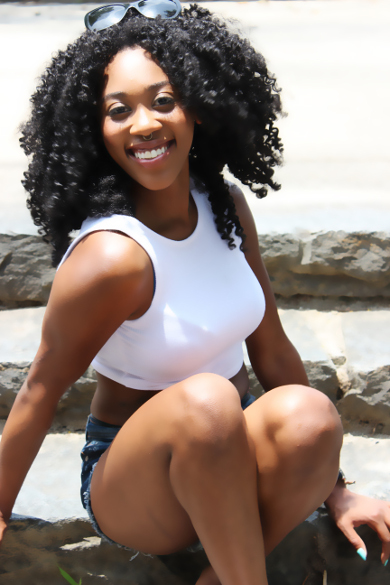 From living in Houston as a track runner to now following her dreams in L.A. as a writer, producer, and actress, Denisha Hardeman, is dedicated to making a name for herself while also impacting others.
Growing up in Houston, Texas, Denisha got involved in both track and theatre at an early age. However, living in Houston, trying to pursue a career in acting wasn't an easy task. When offered the opportunity from a theatre coach to move to New York because of her talent, she declined. "I felt that I was good at acting but I didn't really think it would go anywhere, especially in Texas, there's no acting really. It was mainly sports and I was really, really good at sports, so it was kind of the choice between moving to New York and starting there and staying in Texas where I knew I was getting a scholarship to a place where I could be with my friends and family," says Denisha. Although she made this decision and later decided to pursue acting full force, she doesn't regret her choice because she wouldn't have the experiences and gained the knowledge that she has today.
Currently living in L.A. and pursuing different aspects of the entertainment field, Denisha has found the most difficult challenge would be in proving herself in the producing aspect. She describes her struggle trying to get people to take her seriously because of her young age and the fact that she's a woman doing so in a male-dominated industry. "I think that's the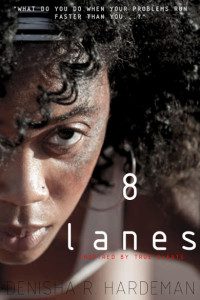 hardest thing…me trying to find investors and somebody that's willing to give me a chance because they don't trust me and they don't really take me serious. I kind of have to prove myself all of the time."
Transitioning from living in the South to a big city has been quite the experience for Denisha. From adapting to the politics of auditioning against big name celebrities, to weeding out the genuine people that she surrounds herself with, Denisha has learned how to not get discouraged but let it be motivation for her. She believes, "Whatever is set of you in the universe and by God, that's what you're going to get." Over the years, Denisha has learned how to be patient as an artist as well as become more business savvy and has grown to open herself up more emotionally.
5 years from now, she hopes to continue to push her charity, "Unhushed," forward which Denisha created as a resource for victims of domestic violence after being a victim herself while in college. She says, "I really find that it's important if it's happening for people to seek help and cope better. I didn't cope well. I went to drugs and alcohol. So I want people to know, I'm here to talk to you. I'm here to help you through it." She also hopes to continue writing, and sees herself working on her second book in the near future. However, acting is a passion that Denisha will always continue on with, and it will always have her heart.
By Deidra Brown