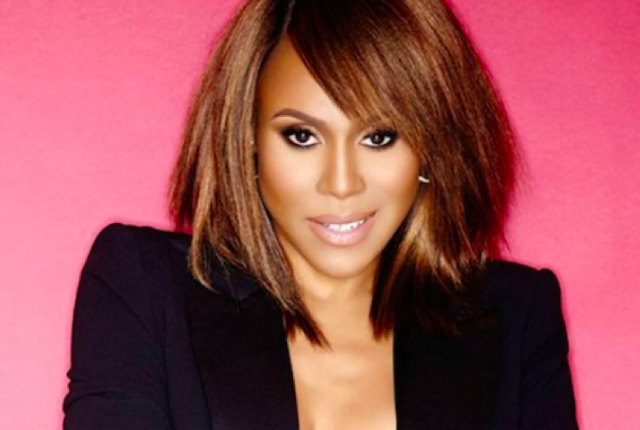 This summer, Canadian singer-songwriter and actress Deborah Cox will have a new album coming out entitled Work of Art (Deco/Primary Wave BMG). In an interview with Billboard, the 40-year-old songstress described the body of work as "well-penned songs" with an eclectic mix of ballads and up-tempo tracks, along with upbeat dance tunes and signature R&B/Pop flavor that she is best known for. Cox's sixth studio release Work Of Art is set to drop on August 15, 2015. However, long-time fans will not have to wait months for new music. The soulful new single, "Kinda Miss You," was released on February 3 via iTunes. It was produced by The Rascals, and co–produced by Jessica Karpov. The upbeat track is an amazing testament to Deborah's staggering versatility and range. The song starts off as a breathtaking, R&B power ballad, and ends on a high note as a pulsating, retro-electro funk groove. This year's album release also coincides with the 20 Year Anniversary of the release of her 1995 self-titled, debut album.
The vocal powerhouse also re-created songs for the Whitney Houston biopic that aired on Lifetime back in January. The movie was directed by Angela Bassett, starred Yaya DaCosta as the legendary diva, and received over 11 million views. "It was an honor to pay tribute to Whitney Houston in the Lifetime biopic," Deborah stated via a recent press release. "She set the bar extremely high for so many singers. I am here today because of her music and inspiration. My intention for doing this movie was to remind the world of her extraordinary gifts and her many significant contributions to entertainment. It was indeed a very tall order." Cox is also keeping busy with various Broadway projects and will announce official tour dates later this year to support the new album.
Multi-talented entertainer Deborah Cox's career spans nearly two decades and includes six top 20 Billboard R&B singles, and twelve #1 hits on Billboard's Hot Dance Club Play chart. The Grammy-nominated singer has five albums under her belt and her 1998 track "Nobody's Supposed To Be Here" held an impressive record for being the longest running #1 Single on Billboard's Hot R&B/Hip-Hop Singles & Tracks chart (14 consecutive weeks). She is often cited as Canada's top R&B artist.
Here is the official YouTube link for Kinda Miss You: https://youtu.be/ptP_i-Ok3Yw
 
by Farren Washington