By Kadisha Kentish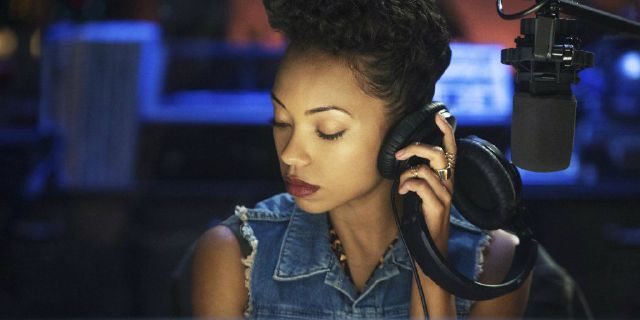 The film 'Dear White People' came out in 2014. It followed the stories of four black students as controversy breaks out after a blackface-themed party is thrown at Winchester University, the ivy league school where they all attend. The movie took a look at the racial identity on an ivy league college campus in a not-so-post-racial America. Three years later, director Justin Simien takes the movie he wrote and adapts it into the Netflix TV Series 'Dear White People.'
The television series, still focused on the fictional Winchester University, has the same characters as the film and even some of the same actors. The show further develops the existing characters, making their black experiences real and therefore making them more relatable to audiences. There's Samantha White (Logan Browning), a film major who hosts the controversial radio show "Dear White People" and wakes the campus up by shedding light on the blackface-themed party. Sam is also the center of gossip when her "secret bae," Gabe (John Patrick Amedori) outs her in an Instagram post. There's Joelle (Ashley Blaine Featherson also in the film), Sam's best friend who is conflicted by Sam dating a white guy despite the fact that she's biracial. ("Yeah, but you're not Rashida Jones biracial, you're Tracee Ellis Ross biracial. People think of you as black," says Joelle.) There's Troy (Brandon Bell also in the film), who struggles to live up to the expectations of his demanding father, the Dean of Students at Winchester. There's Lionel (DeRon Horton) a shy nerd who secretly longs for the affection of his straight roommate, Troy. There's Colandrea aka Coco (Antoinette Robertson), driven aspiring lawyer who disagrees with Sam's "Dear White People." The conflict seen between the two in the film is better explained in the series. There's Reggie (Marque Richardson also in the film) who has been crushing on Sam since freshmen year and shares her love of activism.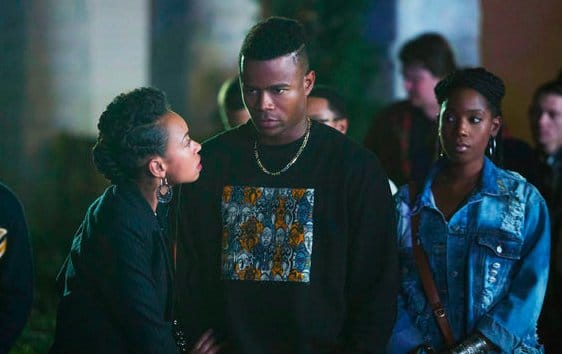 Instead of the blackface-themed party being the climax, it is only the start of controversy at Winchester. The series gets to touch on real life by incorporating current events that weren't in the film. There is another party thrown on campus where another incident shakes the campus. Reggie gets into an argument with a white friend of his over his casual use of the 'n' word as he's rapping along to a song. The situation quickly escalates to the point that campus police are called and Reggie finds himself in a horrifying situation far more serious than subtle racism or cultural appropriation. The series balances out it's heavier scenes with a good dose of humor, like the hate watching scenes of the 'Scandal' spoof "Defamation." The end of the season leaves you with a shocking turn of events that'll have you questioning, will there be a season 2?
The 'Dear White People' series is definitely better than the original and will leave viewers woke to the not-so-post-racial America. You can binge watch the series on Netflix anytime.