Hello Bronze Beauties! It's safe to say that the dress code for the workforce has changed a lot over the years. Between athleisure and the incorporation of jeans (in good taste, of course), the modern working girl can wear almost anything to work as long as she remains fashion forward and polished.
In photo: Jacqueline Placido via https://goo.gl/8nvTRQ
A while ago, we had an article showing simple swaps for those working girls going from class to work. Now we've decided to show you a different kind of outfit swap- workday to night fashion. We know that a majority of you working girls may have plans for after hours, but sometimes the 9 to 5 grind can hinder a feasible outfit swap for going out with the girls, your special someone, or just any event that you wouldn't want to wear a suit to.
Here's a few tips for outfits that can be appropriate for work, and dressed down for a night out!
Tip 1: Dressing Down by Dressing Up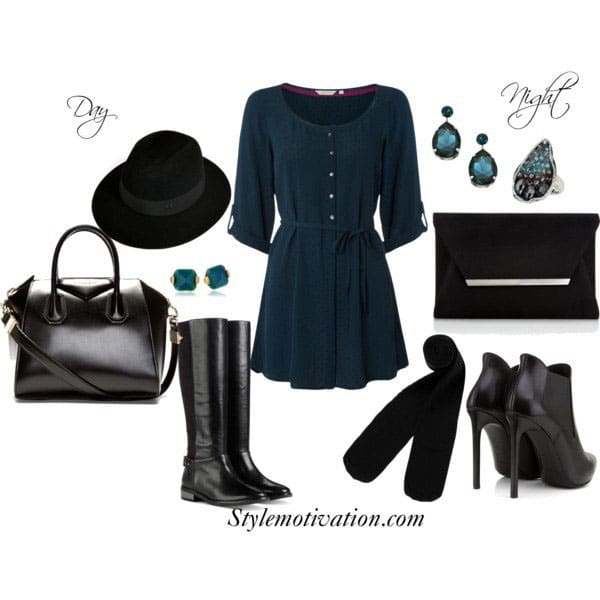 Photo Credit: Style Motivation
A tried and true cheat for day to night looks is wearing a work appropriate dress instead of separates. Sheath, flare and other silhouettes can be paired with the right accessories that can pass in the office, and then the restaurant with your friends later.
Tip 2: Swapping the Accessories for a Different Look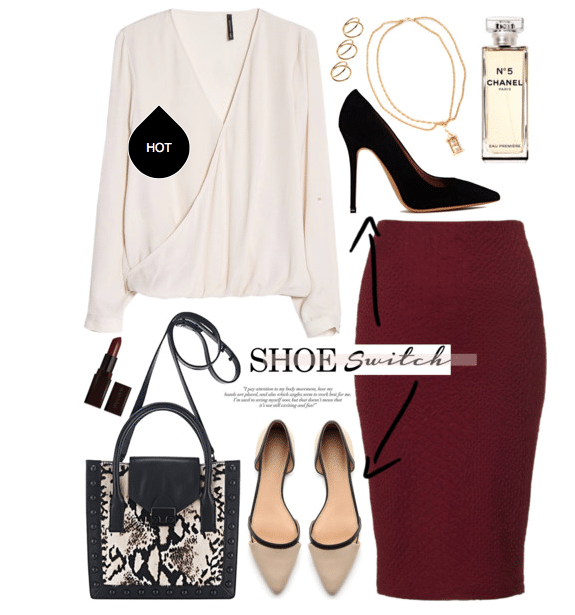 Speaking of accessories, another trick is not to swap your office look entirely, but to switch the little details. This blouse and skirt combo is great for work, but by swapping the style of shoe, earrings, and a makeup upgrade (hint hint beauty gurus) you and adapt a simple work look right into a date night ensemble.
Tip 3: Layer the Flirty Pieces Under Corporate Staples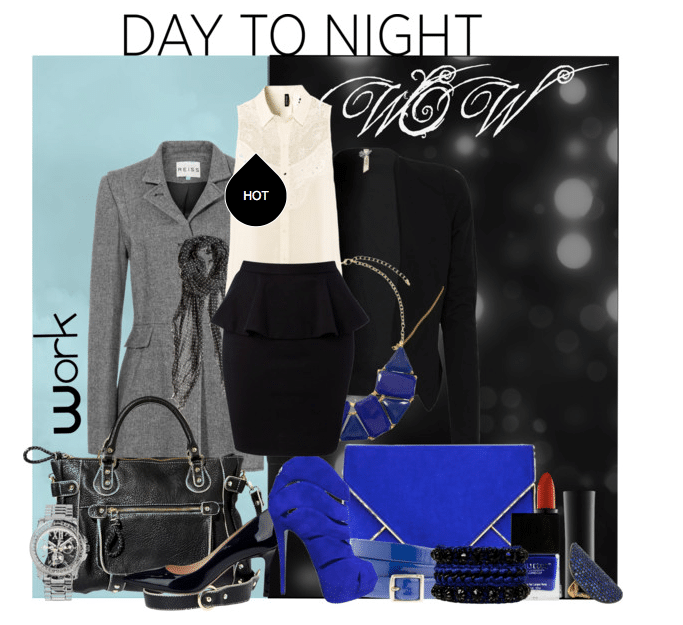 If you want to not do much of a swap of accessories, the biggest cheat is to wear everything under a more modest outwear number. The sleeveless top and peplum skirt are appropriate for the office, but the blazer really makes it 'meeting' ready! Regardless of which accessories you paired it with (we're a fan of blue, personally), this set will get you from morning to work to after hours fun with no issue.
Do you agree with our tips? What advice do you have for 'Day to Night' looks? Let us know in the comments!
By Schane Flowers