National Minority Mental Health Awareness Month is observed each July to bring awareness to the unique struggles that racial and ethnic minority communities face regarding mental illness in the United States. Recently Musician and public figure David Correy shared his journey with mental health and overcoming addiction. The X-Factor fan favorite and well known artist announced that he successfully sought treatment for alcohol abuse and depression.
David Correy was born into a poverty-stricken family in Recife, Brazil and adopted just before his first birthday by an American couple. He received his first big break when he wowed judges and audiences with his talents on the second season of the television show The X Factor. Since then he has built his very own independent empire with the self- funded label Urban Rock Records. Amassing a following of roughly 2 million people on social media, his talents have afforded him the opportunity to collaborate with musical heavyweights such as Wyclef Jean, Fat Joe, Bangladesh, B-Harv, Rock Mafia, DJ Paul and many more.
David's ability to mesh raw soul, pop, hip-hop, all with a new age and global sensibility is what separates him from his contemporaries and has captured the hearts and ears of fans worldwide. Today we had the chance to speak with David and learn more about his backstory and triumph over alcohol addiction and depression.
What prompted rehab this time?
David: I realized years ago I had an issue but I was somewhat in denial and avoiding the inevitable. I was tired of living with the guilt and shame I had in my heart, and although I didn't have my parents here to answer to, I realized I had other people that loved me, needed me, and were now holding me accountable. I had to do it for them but more importantly for myself to officially move on and let go of all the anger and pain I had been holding on to for so long. I am my parents only living legacy and I wanted to make them proud and feel free of this weight on my shoulders.
How was alcohol impacting your ability to work and create?
David: The benefit of drinking was that I didn't care or overthink. I was tired and not as productive with my downtime as I could have been. Not to mention moody, so depending on my mood, I would or would not work. I also could have likely handled certain people and situations a lot differently with a sober mindset. Although music was an escape for me, drinking was just as much if not more of a priority for me on a daily basis than music was which is not something I'm proud to admit.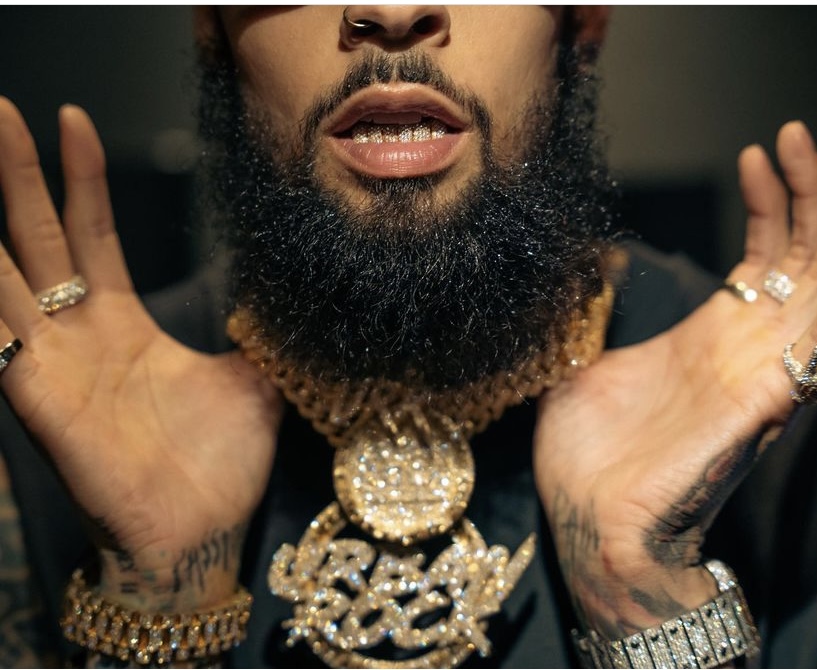 How did COVID impact your addiction?
David: I was talking to my now wife and we were doing long distance. When COVID hit, to keep the relationship going one of us had to relocate and since she was in grad school at the time, it was me. I moved in with my wife who was at the time living with her parents and her son. When we were long distance I was able to hide my addiction from her but once I moved in with them it became almost impossible to hide, and by month 6 I was in rehab. However, I ended up quitting early that time under the false pretense that I was strong enough to control my drinking. I tried to do it my way and failed by the second month. So, I guess you could say COVID helped hide my addiction from the world, but it exposed my addiction to my wife, her family, and a few other close friends. 
How did your career play out the next few years after X factor and the Coke tour?
David: This is a complicated question for me. In the middle of my tour with Coke, my mother was diagnosed with stage 4 cancer and died within a few months. I continued with my tour (which is what she wanted), but I was heartbroken and one could say that was the start of my heavy drinking. I was devastated from the loss of my mother, came home and experienced great betrayal, and then about a year later I suddenly lost my father to a heart attack on Christmas Eve! I had a lot of opportunities but inside I was broken. I got everything I dreamed of as a little boy, then lost my family right after, and I was lost and fumbling through life. However, I learned in rehab that although we are not responsible for our addiction we are responsible for our recovery. I also realize I am very blessed to have the love and support of my wife, her son, and her parents which are like family to me, and have helped heal the void in my heart.
What are your goals moving forward to help others?
David: I am sober and grateful and intend on remaining sober and seeing where this path leads me. I believe in my heart, if I do my best, and I do things the right way for the right reasons that God will continue to bless me and use me and my platform to help other people. One of the things I love about music is the response I get from fans how one of my songs helped inspire them, or how they could relate to it, or even how it helped save them. I love singing because I feel as if music is the universal language but I also see myself doing public speaking in the future.