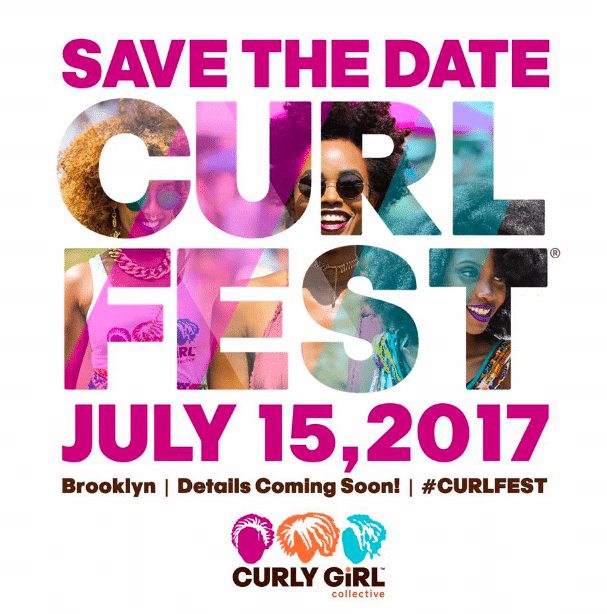 Hello Bronze Beauties! Bronze Magazine have always promoted self-love in all aspects of your life, especially when it comes to your natural hair!
Which is why we're so ecstatic when Curly Girl Collective released the official dates of Curl Fest 2017!
Back in NYC, this year's festival is in Brooklyn. But don't worry! If last year was any indication, you won't have to pay to attend the festival itself. You may want to pay for a VIP ticket this year if you want an assortment of goodies. Usually the bag that comes with VIP is full of non-sample sized products from brands such as Shea Moisture, and if the pricing is the same that means you pay 20$ for well over 100$ worth of products.
Plus, you have a bag to hold your goodies in as you collect samples throughout the day.
More details haven't cropped up just yet. But we'll keep you bronze and beautiful ladies posted.
And don't forget, you can attend the festival even if your hair isn't curly. There were natural sistas, wigs, relaxed, and dyed hair of all kinds at last year's Curl Fest.
We hope you can make it! Keep an eye on the site for more details, or subscribe to our mailing list to have the news delivered right to your inbox.
By Schane Flowers