Who is Crystal Streets? She is a celebrity stylist to power moguls such as Will Smith, Rihanna, Mariah Carey and Jay-Z.  To expand on her love for fashion, she created LYRALOVESTAR. A jewelry collection named after her daughter and is inspired by none other, the sun, moon, and stars.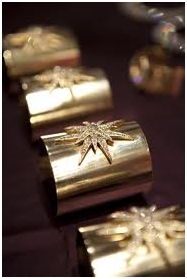 Each piece draws inspiration from the sky and is finished in gold accents. Bracelets, rings, earrings, and necklaces references hope, love, and inspiration. The gold accentuates your tone by offering a glow and sense of pride as you strut down any runway.
To view the entire collection, visit www.lyralovestar.com . Price ranges from $65 to $350 and discounts are available during certain times of the month.
I think it's fierce. How about you?
Fashion/Wardrobe Stylist,
NickyG