by Jamie Joseph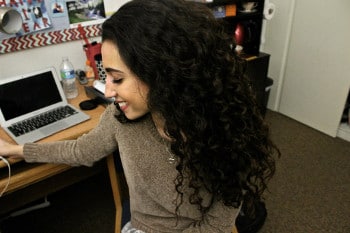 You and your significant other stare into the mirror in the morning with anticipation of the dread that will soon follow as you both start your daily hair routine. You start off with a shower to dampen the jungle on your head, but even the water can't tame the tangles that form before you can even attempt to comb through them. Suddenly, you find yourself digging through dozens of curly hair products–both new and almost finished bottles of almost every known brand on the shelf, but can't seem to be content with any of the options. On top of this already frantic morning, you now have to dig through both you and your partner's hair products (or family members') to find the one you think will work best that day.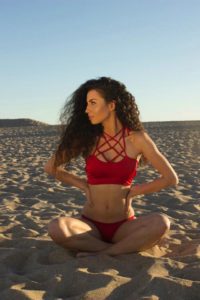 Take it from me, I've struggled with finding the right hair products for my curls almost all my life. When I was growing up, my mom used to mix water and conditioner in a spray bottle to untangle my hair when it was dry (the conditioner was essential because I naturally have dryer hair and it constantly needs to be moisturized). It's almost impossible for anyone with curly hair to get a brush through their hair without dampening it with some kind of water solution first. So, after the initial struggle to brush through your curls is complete, then what? We all know what comes next. What on earth is going to tame that mane all day long? Which one is going to keep finding the right products to use is crucial no matter what kind of curls you have. Especially if you're sharing a bathroom with your significant other or family members who have curly hair–it's easy to get lost in what hair products have or have not worked. I've run into the same problem, except I don't live with my boyfriend and my brother doesn't have curly hair. I just have that many hair products I've gone through that simply have not worked.
However, there are five successful products I've discovered that have been the most consistent in my bathroom cabinet . This list may not be long, but it's a few effective and affordable options on the market. Sometimes short and simple is the key!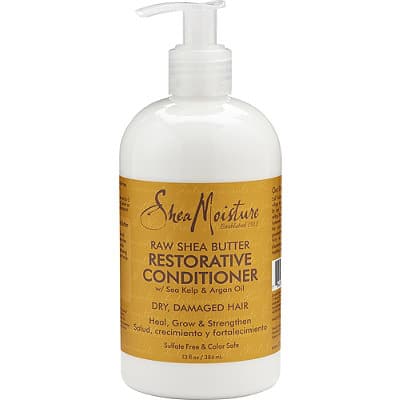 SheaMoisture Raw Shea Butter Leave-In Conditioner
This product is my go-to. Paired with the brand's shampoo or not, this conditioner is a life saver. It can be used in the shower as a conditioner as well as a leave-in conditioner in damp hair when you get out of the shower. This product keeps my hair moisturized for 1-2 days after it's applied.

Tea Tree Oil
This product is a bit oily after it sets in your hair, so I generally would suggest anyone with dryer hair to use this product. It's an ideal styling product to keep cornrows moisturized as well.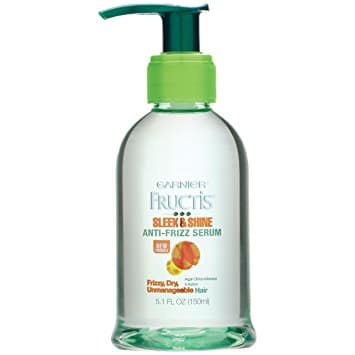 Garnier Fructis Serum Anti-Frizz Sleek & Shine
This is a lighter oil, but very efficient for moisturizing. This is the oil I always use as a protective serum before I straighten my hair. Straightening un-oiled curly hair leaves you at a greater risk for breakage.
Suave Professionals Captivating Curls Cream Mousse
There are so many mousse products out there, but this one has proved to work the best for my hair. It is creamy and the only product that can hold my hair in style throughout the day. Whether I'm styling it or leaving it down, this is my go-to product for beautifully shaped curls.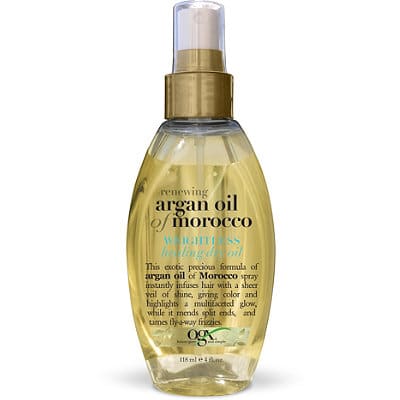 Renewing Argan Oil Of Morocco Weightless Healing Dry Oil
Throw away those gel products that leave your curls feeling crunchy. Moroccan argan oil may not always be the cheapest option, but it works on any kind of hair. Use this product in damp or dry curls for a natural, weightless look. Not to mention, it is one of the best smelling on the market.