Interview By Nathan "GreatIsNate" Vinson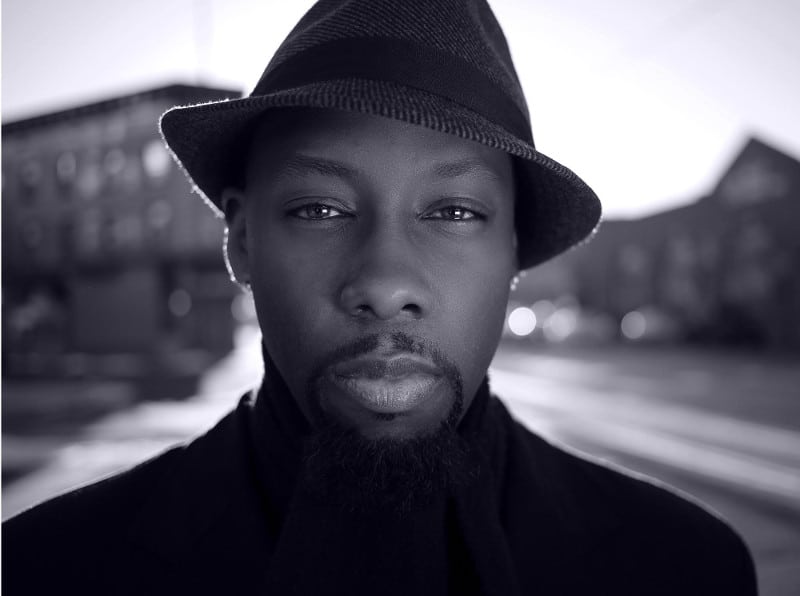 It is said that artists that bring people the most joy often suffer the most pain. And while that isn't always true, it does take a life-altering or defining moment for an artist to truly come into their purpose. Meet Anubis Heru. Born and raised in Denver, CO, Heru grew up in your typical, black middle-class family. It wasn't until an emergency brain operation followed by extensive rehabilitation where he found his purpose in the midst of his pain. I got the chance to sit down with the graphic artist and writer, who's on the verge of releasing his first comic book "Acid of the Godz." This is his story, in his words:
Nathan Vinson: Did you ever feel like you didn't fit in as a black kid into science fiction and graphic design?
Anubis Heru: Being into sci-fi and not necessarily sports, I spent a lot of time drawing and just loving that element. When I was in middle school school, and even into high school, a lot of the things I had become a major fan of, I didn't really see much representation; like characters with a black theme or characters that reflected my culture. I wasn't socially awkward or anything and I didn't really see myself as a nerd (although there's nothing wrong with being a nerd.) But there were instances where other kids around me didn't understand that side of me.
When it comes to your creative design, where do you mainly draw your inspiration from?
Mainly, my inspiration comes from the need to see and create heroes that my son would identify with and be proud of. When I was in the hospital recovering from a brain tumor in 2001, I purchased hundreds of dollars worth of books based on African mythology. I learned so much about these ancient African cultures and just different cultures around the world. I said "man, there's so many stories that need to be told and so many ideas that can be extracted from these real, historical mythologies." So, a lot of my inspiration comes from taking history and creating a mythos behind that history.
You mentioned that you had an emergency brain tumor removal in 2001. Tell me about how that all unfolded. How did all of that even come about?
In the year of 2000, I landed an internship with the Denver Auditor's office. I was a young guy, twenty years old, making ten dollars and hour as an intern. At the time, I was noticing that I would get these really bad headaches every now and again. I was also taking a few classes at the local college and working as a janitor part-time. I was doing a lot. A whole year goes by. I was taking martial arts classes. I remember doing a spinning kick move and the room kept spinning way after I stopped. I was a little nervous, but I just played it off. I just kept giving a bunch of excuses as to why I was getting these headaches. Lo and behold, my martial arts instructor was an acupuncturist, and he gave me this acupuncture treatment and for two weeks I had no symptoms. Shortly after that, the headaches came back. One night, I had just bought a Playstation 2 and I was so excited to play it, but I felt a headache coming on. So I took some Excedrin, like I normally would, and just went to sleep. When I woke up around three in the morning, I couldn't feel the left side of my body. At the time I was living in my parents' basement, so I called my mother and asked her to take me to the hospital. When I got to the hospital, the triage nurse recommended a CAT-scan because even though I looked fine, some of the symptoms just didn't add up. He did the CAT-scan, and they came back told me  "we found a mass."
During your rehab, did you ever feel like, "I'll never get back to the way I was before?" What were some of the emotions you were feeling during that time?
I was very emotional during that time. I aspired to be this individual, this artist, this creative, and I had big hopes to one day be in Hollywood…and now I had to learn how to just walk again. The left side of my face was kind of limp even. I was really worried about my recovery. I didn't know how long it was going to take, but I wanted my recovery to go as quickly as possible. Emotionally, it was very, very hard.
Let's switch gears a little bit. What is the status of your graphic novel, "Acid of the Godz?" 
What I'm working on now is the Kickstarter campaign, which is going to help us print the books and distribute them. That money will also go towards paying artists for any upcoming issues.
Tell me how the idea for  "Acid of the Godz" came about.
Acid of the Godz was just an idea at first. It started in the hospital as just this group of warriors and these African kings. Because I studied martial arts, I didn't want my characters doing kung-fu or karate. So, I actually studied the pan-african martial arts system for about eleven years. Included in that was the language, culture, religion, clothing- all of these things were incorporated and integrated into this system. That was the basis and foundation for Acid of the Godz.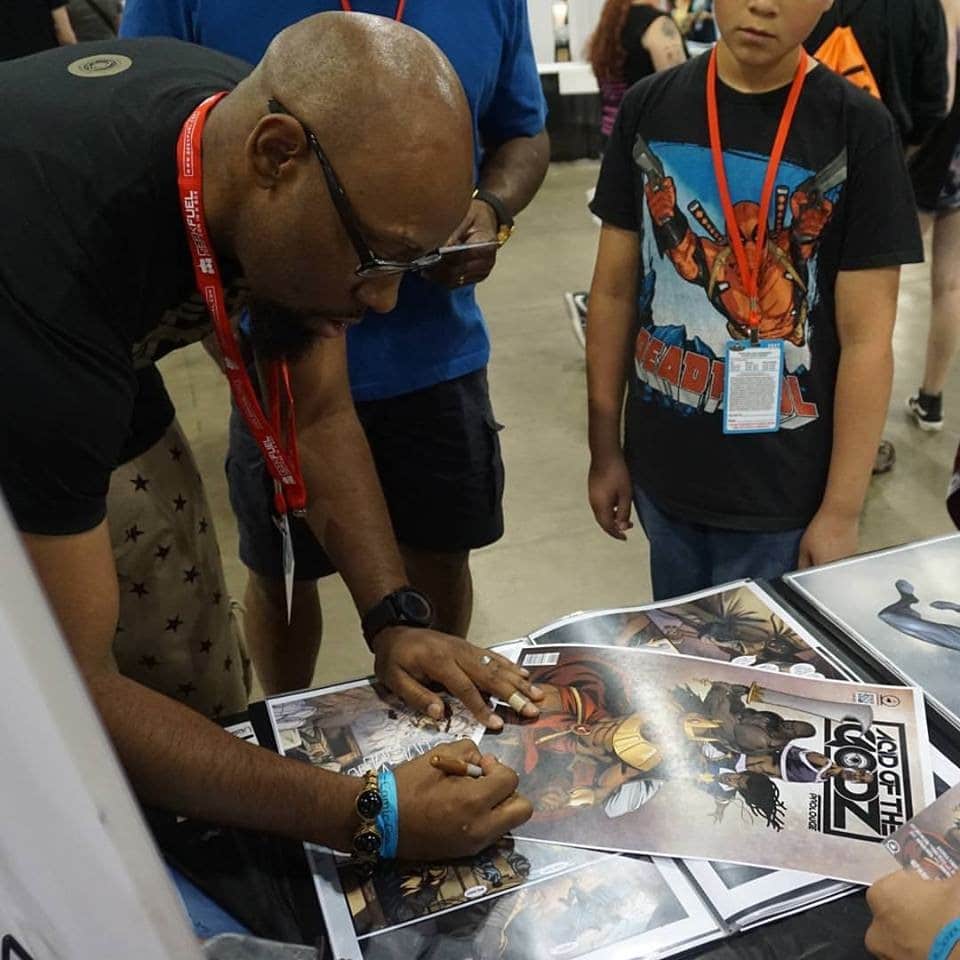 What are some words of advice you would give young people that are interested in writing and graphic design that might not have the support or representation? 
One piece of advice I would start off with is consume your craft. It doesn't matter what your ideas are or what your story is unless you can articulate that story effectively and creatively. No one is going to take you serious. The other piece of advice I would give is focus on the dream. Don't worry about people supporting you initially, don't be worried about having the best resources and supplies. It all goes back to developing your skill. A lot of people have talent, but having that skill is the key to being professional. That's what's going to set you apart.
For more information about Acid of the Godz and its Kickstarter efforts, visit the Facebook page at https://www.facebook.com/Acidofthegodz. As always, connect with Nathan @TheGreatIsNate on Twitter.