"I just feel like everything happens for a reason."
That's the phrase that Jamaal Scott said four times over the course of our 57 minute conversation. This, of course, was for good reason. Scott's life has been a journey of twist and turns, from varied stints at multiple universities, to getting his master's degree in an unplanned concentration. What has all of this lead to? His first short film KINGS, which tells the story of a trio of black brothers caught in a situation that is just all too familiar.
In an exclusive interview with Bronze Magazine, Scott give us a glimpse into how KINGS came to be, where it is now, and the high hopes he has for it in the future.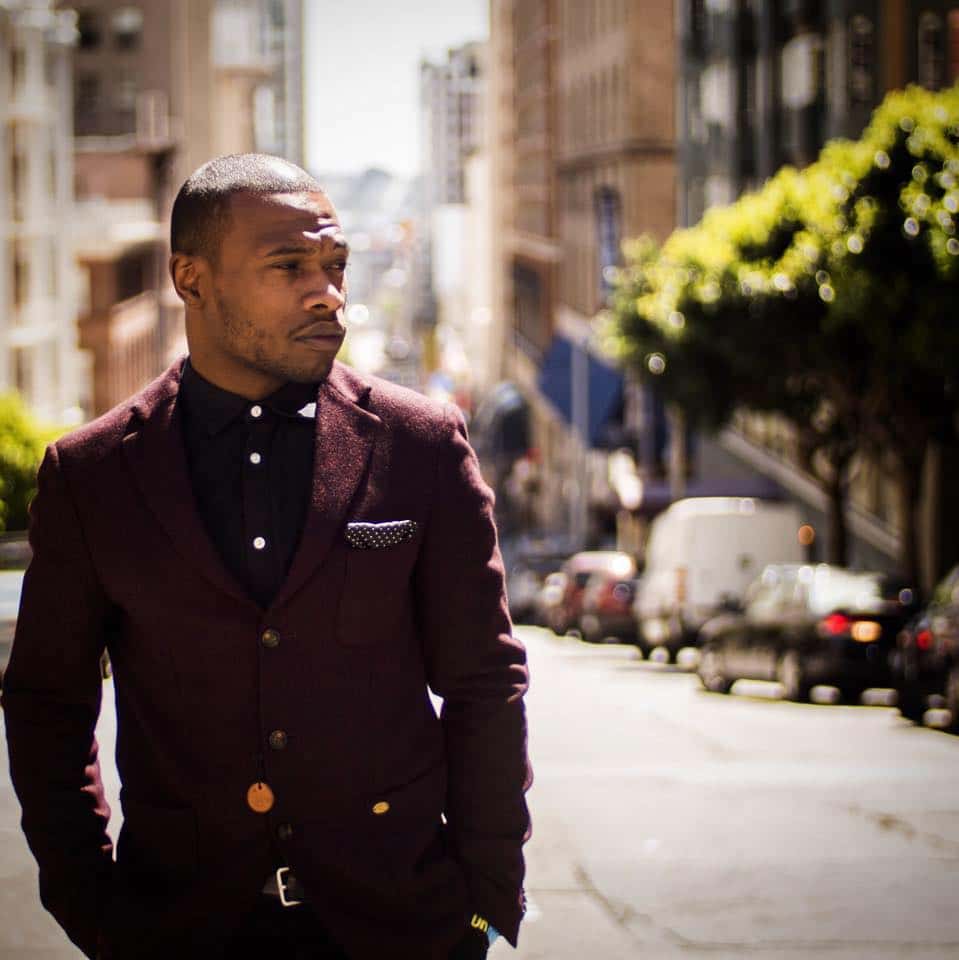 Bronze Magazine: Tell me about KINGS. Where does the story start?
Jamaal Scott: KINGS started about two years ago. I was chilling one day, looking on Facebook, scrolling and I saw a story about these four kids in New Jersey. They were football players. They basically went to a convenience store after practice and the store was closed but they didn't know that because I guess the lock malfunctioned. So, they went in, grabbed the stuff they needed and then nobody was there to check them out so they just showed their money to the security cameras and walked out. I guess it was a silent alarm that went off, and the owner was notified. After [the owner] lifted the tapes and saw what happened, they called the kids the next day and basically awarded them a $50 certificate to the store. They made it a huge deal; it was on the local news and everything. I was sitting there like "okay that's cool" but I had this thought in my head like why was it such a big deal? Because these kids were black, that you expected them to steal? I'm a director, so my mind just gets going, and I wondered what would have happened if they came out of the store and the police rolled up. What would have been the outcome of that? So, I started the story from there.
BM: I know the title of the short film is KINGS, but I imagine that there is more significance behind the name other than some of the characters' last name being King.
JS: KINGS came along because [the word] "king" is not really based on gender. That's why I didn't call it KING. I called it KINGS because it's really based on the mindset that we have as a human race. Having integrity, the choices that we make. When you're a king, you're at the top of the game and you're honest and you're true. People respect you: you're powerful. When you have people's lives in your hands, they know a king is going to make the best choice for them. This film is about choices. What are you going to do in a situation when somebody's life is in your hands? It's all about the choices that you make.
BM: I see that you are directing the short film, wrote the script, and you're also acting in it. Do you find it challenging to turn off one "role" and turn back on another?
JS: I would say that directing and acting in it was the hardest thing. I probably wouldn't do that again [laughs]. Here's the thing though: I feel like everything happens for a reason. It started off as a student film, it was going to be my thesis film. But, I wanted to do things that were professional, so it never was just going to be a "student film" for me. I wanted it to be different. So, in the three years I was at Academy [of Art University,] I wanted to make sure I learned everything that I could. Sometimes, [students] will have an amazing camera, but forget about the production design. They might have this, but they forget little things that, if they would've taken the time or another year to learn it, they would've had it on point and made the film so much better. Anyways, by the fifth day of filming I was like "I'm glad this is over." I just want to be done with this film [laughs].
BM: Where is the film now? How close are you to being finished with it?
JS: We're in the editing process right now. We have a couple of clips to be edited and we need to create a small teaser. I'm just excited for the finish line.
BM: When can we expect the film to be finished and come out? How do you want it to come out?
JS: We're going to put it into a lot of film festivals because the goal is to win a short film Oscar [award]. The Short Film Oscar [award] hasn't been won by the United States since 2012. So, I want to get out there and really represent the United States, but also the black community. This isn't a solution film. The purpose of a film is to bring awareness and let people feel. Change starts with an individual. And I just want his film to change the world one person at a time.
Visit KingsShortFilm.com for all updates on Jamaal Scott's upcoming short film KINGS. You can find the short film's own Instagram page @Kings_AShortFilm and you can follow Scott on his personal Instagram account @TheRealJayScott.