Interview by Nathan "GreatIsNate" Vinson 
Enthusiasm. That's the word I would use to describe to Tomike Ogugua. His infectious personality and zeal for living an inspiring life is both admirable and inviting. It hasn't always been so easy-going. Falling in with the wrong crowd and bad decisions cost him a year and a half delay in his college degree. But with faith, determination and drive, nothing could stand in his way. This is the story of Tomike Lee Ogugua, in his words: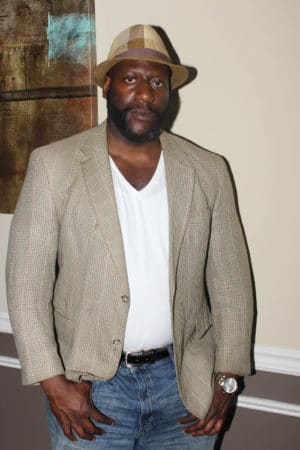 I understand that you attended North Carolina A&T, a historically black university. Did the "HBCU experience" hold any weight for you? 
HBCUs have always been in my life. I was born and raised in Durham, North Carolina so I've always known about North Carolina A&T. I remember going to summer camps at NCAT when I was younger. I've always loved the marching band, and just the entire culture there. I wanted to be around my people. So, when I graduated from high school, I wanted to go to a black college. I knew that my success depended on it, and that's why I packed my things and headed for Greensboro. 
As you know, here at Bronze Magazine we celebrate women of color. In the spirit of our mission, tell me about your mother and the impact she's had on your life. 
My mother is my hero. In the words of Kevin Durant, she's "the real MVP." My mother has not only sacrificed so much, but has suffered on behalf of her children. Because of her sacrifice, I'm becoming more successful in my career, my sister is a doctor, and my little sister is a very successful entrepreneur. It's because of the example of my mom that I work so hard. I remember where she had two and three jobs just to hold us down. She did the best she could, especially dealing with racism and even self-hatred in the black community because she is a Nigerian immigrant. She's just the best.
I want to know what moves you. Even outside of your acting career, what is your motivation? 
I like motivating people. I like being inspirational. I've always been a person that's been highly motivated by my dreams. But at this point, outside of my mother, what motivates me is my daughter, Sufaka. I say that my mom is my guiding force and my daughter is my purpose. I already had a purpose, but when you create a person that now depends on you, your purpose shifts. My daughter has been my biggest teacher, and I've learned a lot about myself through helping raise her.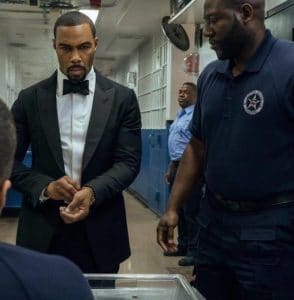 Let's switch gears into your acting career. You've been on STARZ's hit show "Power" since season 2. Tell me about your experience. 
I auditioned for a part in season 1 that I didn't get. I auditioned for season 2, not expecting much. About five days later, my agent called me and said "Tomike, you booked 'Power.'" I couldn't believe it. When it comes time to shoot, I get to set and the first person I meet is Joseph Sikora, who plays "Tommy" on the show. We chopped it up a bit because we both have Chicago theater backgrounds. We finished season 2, and season 3 came and went. Then, I got an email for season 4, and I was surprised and excited once again. I got to set this time and got to really work with Omari Hardwick. He's incredible. Him and Joseph both were great to work with. My entire "Power" experience was excellent.
You mentioned theater work in the Chicago circuit. What are some of your credits outside of "Power?"
I was in Chicago for four years doing a lot theater, then I came to New York to do theater. I pretty much hit the ground running when I moved [to New York.] I've done off-broadway work with the William Shakespeare company. I was in the all-black production of Julius Caesar. I've done a few commercials, including one with Smart Car and Sofia Vergara. Right now, I just appeared on "Blue Bloods" back in March. I'm in a couple of short films that are making their way through the festival circuit by the names of Ibrahim and Driving Force. I've been blessed and lucky to call myself a working actor.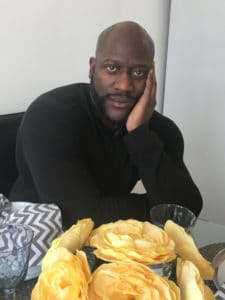 What does the future look like for you? What's the end-goal? 
I'm looking forward to the day where I'm able to start producing and directing and giving jobs to other people. That's always been the goal, and it won't stop. What I do, you can't retire from; You can't retire from being an artist.
Any last words of encouragement?
If you have a vision, block out the noise.
For more information on Tomike Ogugua, follow him on Facebook and Twitter @TomikeLee and on Instagram @TomikeOgugua. As always, you can connect Nathan @TheGreatIsNate on Twitter.