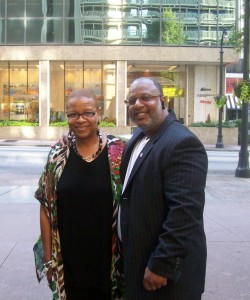 We should not be forced to self medicate through drugs and alcohol in order to deal with our innermost, or throw away our lives due to embarrassment. We should be allowed a voice without criticism so that people of color can heal or at least come to a place of better mental health.
Turning to drugs, alcohol or becoming promiscuous is definitely not the proper way to manage depression, nor is taking one's life as the late, great Don Cornelius opted to do. Whitney Houston's death was ruled as accidental, but she struggled with drug abuse throughout. Though she was world-famous along with so many other history makers including Michael Jackson, the reality is that everyday people have the same battles in the privacy of their homes.
Author, Garry L. Jones speaks candidly to women and others, about his battle with depression, in his 3 – book series entitled, Straight out of Hell Part 1, Part 2 and I Wasn't Raised to Play by Their Rules. Diagnosed by his doctor's with Depression, Severe Anxiety and Post Traumatic Stress Disorder (PTSD), Jones was forced to end his career as a Senior Lieutenant for the Department of Justice (FBOP) due to these medical and mental health issues.
In his book entitled, I Wasn't Raised to Play by Their Rules, Jones gives explicit details to signs and symptoms of PTSD that he personally experienced. In his book he recounts his sleep pattern, "I see myself coming to work in my uniform, going to the office, and the captain trying to set me up"… "I wake up in a night-sweat from time to time – it's the same dream every night, if not every other night."