By Vikki Hankins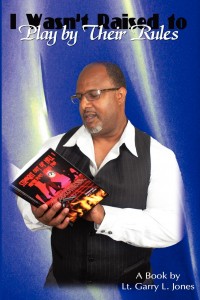 How does one cope with depression? Are there ways to manage depression without the constant feeling of hopelessness? Is there anything one can do as an individual to live a relatively happy life minus overwhelming depression on a daily basis?
According to the Center for Disease Control and Prevention, 1 out of 10 adults in America, report depression. The groups more likely to meet the criteria for major depression include women, Black and Hispanics, individuals unable to work or unemployed, persons without health insurance coverage, those previously married and those 45 – 64 years of age, says CDC. CDC furthers states, similar patterns were found among persons with "other depression" with the two following exceptions: adults aged 18-24 years were most likely to report "other depression" as were Hispanics (instead of other non-Hispanics).
Furthermore, National Institute of Mental Health in Women and Depression: Discovering Hope says, Women are more likely to get diagnosed with depression that men in any given year. Many factors contribute to the unique picture of depression in women—from reproductive hormones to social pressures to the female response to stress.
With the untimely death of songbird, Whitney Houston, we have no choice but to confront this issue head on and talk about it. It is not always customary for the African American woman to open up to others about her emotions, hurts or pains. Those of us from generations back were taught quite the opposite, "Don't cry", "Be Strong". These methods are literally killing us. In Black Voices (Huff Post), Dr. Boyce Watkins references, "Roughly 92% of African American males who are clinically depressed do not seek treatment and 41% of depressed women are embarrassed to seek help (Mental Health America)."