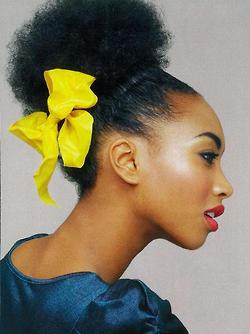 Right now with temps rising, hair and humidity aren't friends. At this time many ladies are either letting their curls run free or wearing a protective style. No matter what we are doing with our hair, we need something to tame the unruly edges and fly aways. There are many products on the shelves we can choose from to slick our baby hairs, edges, and keep things in place. Here are some of my faves: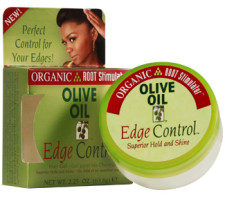 1. Organic Root Stimulator Edge Control. This is the perfect gel if you want a soft hold. This will leave your edges soft with shine while keeping them in place. Hair will not get hard and will not have that greasy feeling.
2. Blueberry Bliss CURL Control Paste. Great smell, long lasting holds, no flakiness, and provides shine. Coupled with great ingredients, this will leave your edges smooth and slick all night.
3. Eden BodyWorks Coconut Shea Control Edge Gel. A non-greasy gel that doesn't provide your hair with stickiness or flakes. It moisturizes at the same time. Provides a great hold but light weight enough to manage hair styles.
Summer hasn't arrived yet, but one thing we do know is we are going to need something that maintains unruly hair. On some days, we're going to need something strong that can handle the heat and humidity. However, on other days we just want to reach for a gel that's soft while we let our hair blow through the wind.
by Rosalyn Robinson