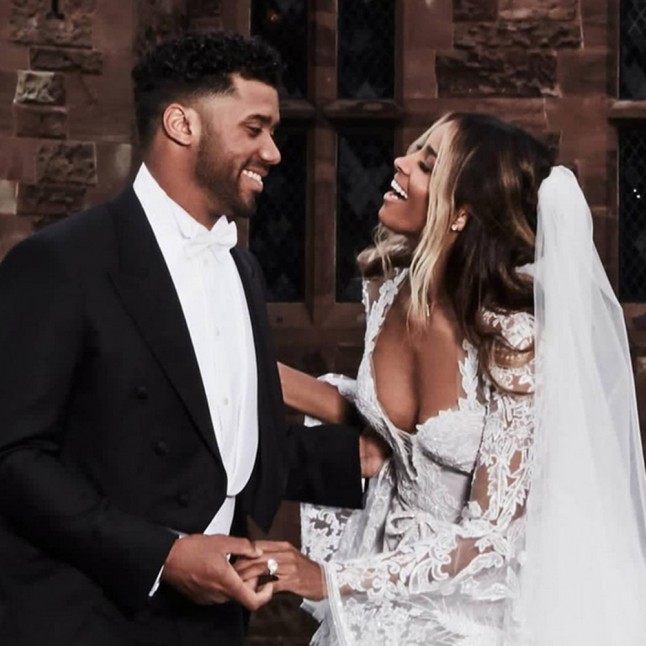 Singer Ciara wed her fiancé of four months, NFL star Russell Wilson, on Wednesday, July 6th 2016. The couple flew to London to marry in front of 100 of their closest friends and family. The two had been dating for nearly a year, before Wilson asked Ciara for her hand in marriage.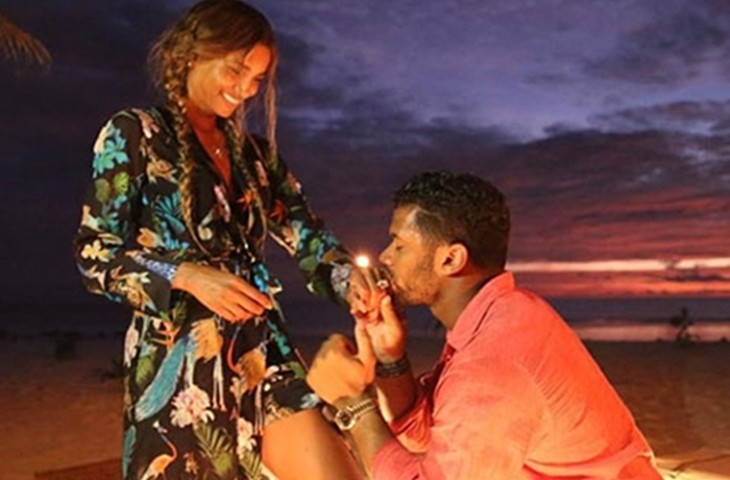 According to the Daily Mail, singer Kelly Rowland, and Lala Velasquez were Ciara's bridesmaids. The wedding took place at Peckforton Castle in Cheshire, UK. Jennifer Hudson was also there to witness Ciara's fairytale wedding. One celeb friend of Ciara's who was notably absent during the ceremony was tennis star Serena Williams. Unfortunately, Williams had to miss the wedding to compete in the Wimbledon semi-finals.
Ciara's all white lace gown was custom made by designer Roberto Cavalli.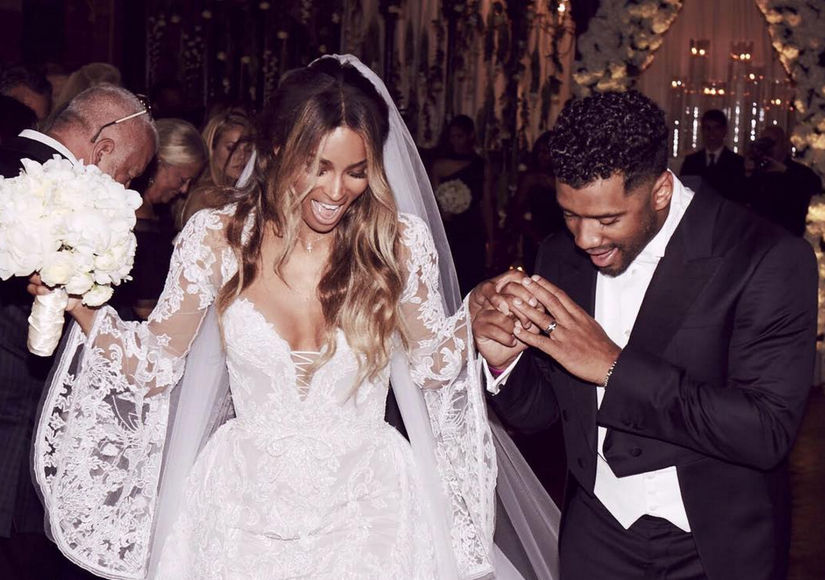 Both Ciara and Russell took to Instagram on July 7th, posting their first wedding picture of them walking down the aisle. They captioned it, "We are the Wilsons!"
A congratulations and good luck is in order for the newlyweds!
By Tiara Bryant
Designed and Edited by Renita Singleton