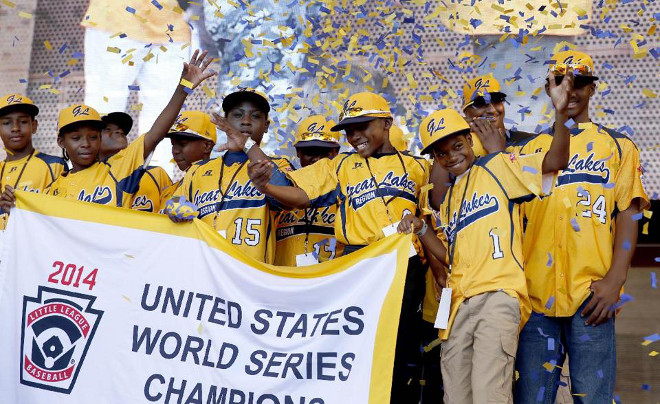 The city of Chicago hasn't been seen in the best of light lately. Recently known for its poverty and gun violence, Chicago has been struggling with its youth. However, this little team from the south side of Chicago has brought the city pride and joy. The Jackie Robinson West All Stars instantly rose to fame being recognized by sports teams and celebrities. JRW is the first all-black team to win the national title in the little league series. They then continued on to the World Series but lost to South Korea and came in second place.
The team was welcomed home as heroes on Wednesday with a parade in downtown Millennium Park. These kids are seen as role models and an inspiration in the city. "I didn't know it was going to be like this," said outfielder Darion Radcliff, "I feel like a celebrity."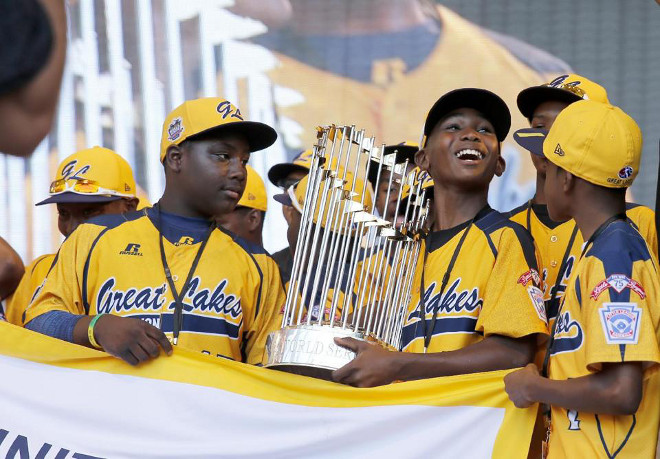 Kenny Williams, the vice president of the White Sox, said the team has given the city something to celebrate. He was recently approached by someone that remarked that the boys were so "well-behaved." He answered, "Yeah, we teach that. The other stuff you see reported, the perception of what's happening in Chicago? That ain't us. These young men gave you a glimpse into who we really are."
At the parade Williams urged youth, "Pick up a ball or a glove or a book, a paint stick, a science project (and) put down the guns." This team has united Chicago, which is still one of the most segregated cities in the nation. The Rev. Jesse Jackson is organizing to the send the team to Disney World as they would if they were a typical professional team.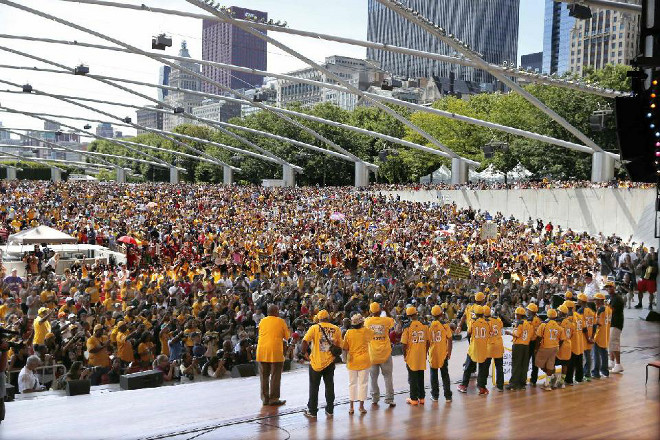 Photos by Charles Rex Arbogast
Written by Elizabeth Tawose