Tap into every opportunity there is with no regrets and no fear.  -Cheryl Wood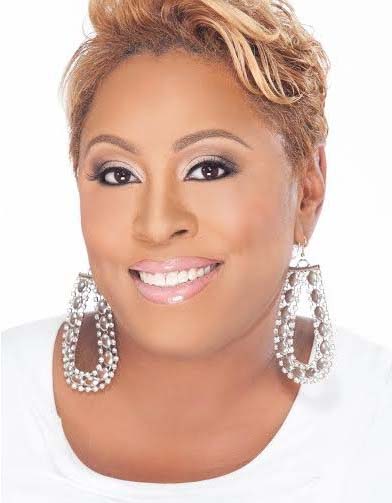 Cheryl Wood was raised in the projects of Baltimore, Maryland and grew up surrounded by the conditions of poverty, drugs, teenage pregnancies, and little to no success. Because of the lack of resources within her community, she did not have the opportunity to attend college, which caused her to go straight into the workforce. Wood spent nearly 20 years working as a legal secretary. Despite the influences that held her bound in her past, Wood knew there had to be something greater for her and her family.
After building enough confidence to walk away from her cubicle, Wood started a mommy T-shirt Business to motivate and inspire women who also sought out satisfaction in their careers. In 2010, after 18 months of pursuing her mommy t-shirt business, Wood was invited to her first speaking opportunity; this eventually led her to her founding of an international speaking and couching business. Wood has taken many opportunities to speak at the United Nations and in Canada.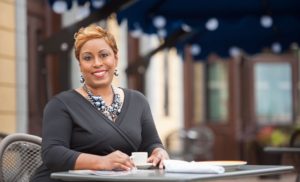 In the progression of building herself and her career, Wood, who is now an entrepreneur, author, life coach, wife, and mother, gained exposure and has been featured and awarded by several media outlets, including Fox News, Essence Magazine, a recipient of the 2015 Mother of Achievement Award from American Mothers, Inc., and more.  Through her relevant, interpersonal and motivating messages, Wood challenges individuals to unleash their personal power to excel at their next level. She trains her audiences to overcome self- doubt and fear, and offers tactical stages to help them reach their goals.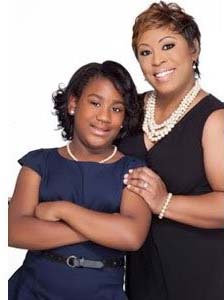 Every 2nd  weekend in November, Wood holds a two-day Play Time is Over Women in Business conference designed for women who are emerging in entrepreneurship, and to gather women that are creative to dream. This year's theme is "Unleashing Your Potential to Prosper." Wood will be partnering up to celebrate womanhood with panelists, keynotes and networking opportunities including: Sheryl Lee Ralph, combat pilot Vernice Flygirl Armor, and TV One's Michelle White.
In addition to marriage, motherhood, life coaching, and motivational conferences, Wood is also the author of "How I Flatlined and woke up in 45 Days," "The Power to Sizzle," and the "Glamourless Side of Entrepreneurship." Following in Wood's footsteps is her daughter, Jayana Wood, who alongside her mother has started the Girlpreneur Mentorship Program. The 6-month program builds young girls who demonstrate the desire to create a legacy and entrepreneurship. Wood expresses gratitude for her accomplishments and the progression of her brand that impacts so many lives.
"Believe in yourself; focus on what you possess versus what you are lacking. Tell yourself positive things and you will start to believe and connect with positive people that will celebrate and not tolerate you."
By Faith Turner