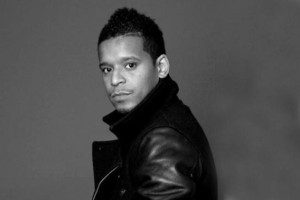 Chef Roblé Ali, star of Bravo's Chef Roblé & Co. is taking his talent for creating unique flavors and aromas in the kitchen to creating an irresistible scent for women. The talented chef has teamed up with Brands with Purpose to launch a women's fragrance, CLIQUE by Roblé. Dubbed a "fragrance recipe," the fragrance is inspired by some of his favorite dishes. Sounds yummy already!
CLIQUE by Roblé is Simple, Timeless, and Irresistible. Roblé promises that it won't be "just another fragrance."  "It has to be something so irresistible women will crave it and make it their favorite fragrance," he says.
The fragrance still in its final development stages, Roblé admits, "It's been quite a painstaking process to translate these unique flavors and create great-smelling fragrance equivalents. The initial line will consist of a 50 ml/1.7 Fl. Oz. Eau de Toilette (EDT) spray and, to round of the menu, two body care products: a revitalizing Shower Gelee and rich, indulgent Body Butter. We can't wait to get a whiff!