By Jae Marie
It is no secret that 2020 was a year of adjustments. From cooking more and eating out less to working from home and even adapting a workout routine for the living room. As we embark on this journey in 2021 and look for a reset, many resolutions will center around getting back on track. Thinking about a "new year, new me" journey, but the thought of stepping foot in a gym or studio is not the most appealing option at the moment? An at-home workout can still be just as effective! Whether pilates, strength training or anything in between, there are a few basic essentials to consider having on hand to get started.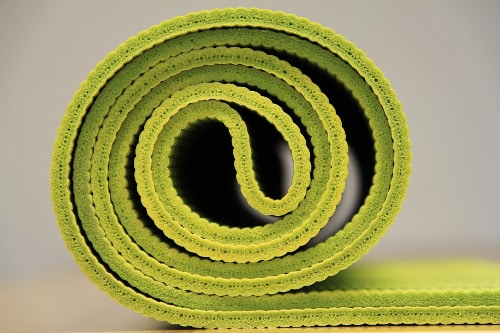 Yoga Mat
Have you been doing crunches and planks on a hardwood floor or carpet? For those at-home strength workouts, a soft surface can help ease the impact on knees, elbows and back. A small yoga mat can be a simple solution even for the smallest of spaces. The best part is that it can easily be wiped down after use and rolled up for storage. Choose your color on Amazon.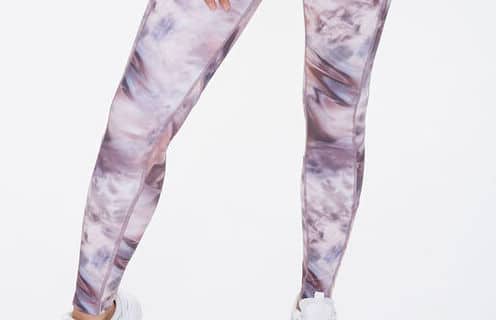 The Lookbook
Although a workout is more about how you feel, looking good can provide a push on those days where the motivation just is not there. Workout in clothes you will be excited about putting on. Find a matching set, whether a sports bra and leggings, comfortable T-shirt or a windbreaker jacket. Look good, feel good, perform well. Check out this fun print from Forever 21 .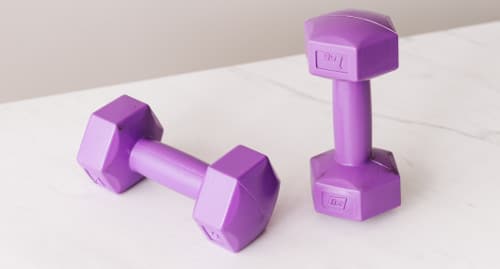 Hand-Held Dumbbells
Heavy lifting is not the only way to build muscle. A little bit of added weight can maximize a squat or lunge. Consider investing in a few two-, five- and ten-pound weights to transform any workout routine. A neoprene or other similar material that is waterproof is ideal for wiping down after each use, and is not as rough on your palms as a metal bar. Get a set that perfectly fits your needs and matches your yoga mat!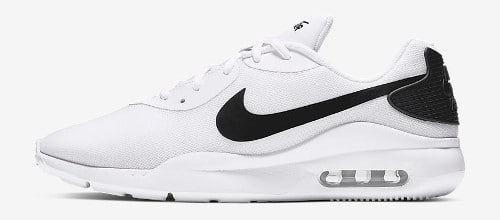 Cool Kicks
Injuries can happen even during a workout from home. No one plans on dropping a weight or stubbing a toe, but it happens, especially when space is limited in a living room or garage. Make sure to have good, reliable sneakers on hand. Find a pair that provides support where it is needed. That extra level of padding might make all the difference in the event of an accident. A classic black and white pair of Nike's like the lightweight Air Max Oketo are perfect for working out or running errands around the neighborhood.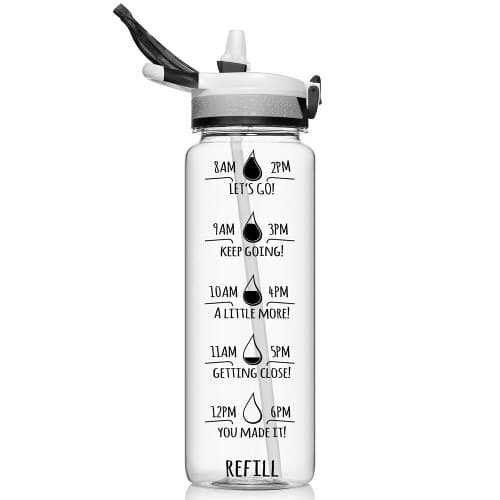 Hydration Station
Staying hydrated during a workout is necessary. If you do venture out to a local park for a run, be sure to take a water bottle that is light weight but still big enough to hold enough water or other refueling liquid. Opt for a reusable option that will be good to both you and the environment by reducing your single-use plastic numbers. If remembering to drink your daily recommended water, jump in on the trend of water bottles that literally remind you when it is time to drink like this one from HydroMATE.
As 2021 gets going, what will be your fitness plan? Remember, positive thinking and perseverance even through the hard times will be the most essential tool for the challenge ahead.