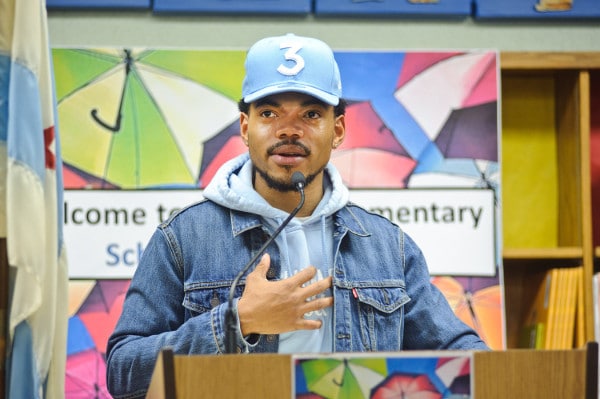 It's been a big year so far for rapper, Chance the rapper, with his recent three-time win at the Grammy Awards, and now he's sharing his success with the very community he came from, Chicago. The Chicago native reportedly donated $1 million to Chicago's public school system.
Chance said the donation will go towards after-school programs as well as performing arts in the public schools.
"I'm honored to make this donation to Chicago Public Schools Foundation," Chance said, "and help cultivate Chicago creative minds. I'm committed to helping Chicago's children have quality learning experiences that include the arts."
Chance also met with Illinois' governor, Bruce Rauner, to discuss the current state of Chicago's public school system. However, after the meeting, Chance said he thought the governor's answers were "vague."
"Governor Rauner can use his executive power to give Chicago's children the resources they need to fulfill their God-given right to learn. While I'm frustrated and disappointed in the governor's inaction, that will not stop me from continuing to do all I can to support Chicago's most valuable resource: its children," Chance said.
Even former fist Lady, Michelle Obama, recognized Chance's donation.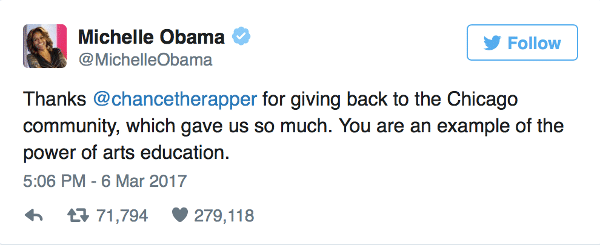 It's always amazing to see celebrities give back to the very community that helped them get to the places they are!
by Tiara Bryant