With the uproar of deaths of African Americans by Police, the African American community has refused to remain silent. Social media outlets, such as Twitter and Instagram were full of #BlackLivesMatter hashtags, mourning the lives of Alton Sterling, Philando Castile, and unfortunately many more. The African American community, in times of set back like these, hopes that by standing in unity, our cry for freedom and equality will not be ignored. With the help of the entertainment industry, our voices just got a whole lot harder to ignore.
The video, 23 Ways You Could Be Killed for Being Black, features Beyoncé, Alicia Keys, Jennifer Hudson, Pink, Bono, and many others. The celebrities mention 23 ways that African Americans have been killed unjustly, by doing ordinary things such as failing to signal a lane change. The video is a result of Alicia Keys' collaboration with the "We are here" movement and Mic to underline the ways that African Americans have been killed in high profile cases. The inspiration for the video was Mic Jamila King's article "23 Everyday Actions Punishable by Death if You're Black in America."
The voice of celebrities didn't silence there. At the 2016 ESPYS, NBA superstars Chris Paul, Carmelo Anthony, LeBron James, and Dwyane Wade used the platform to deliver a 'We All Have to Do Better' speech, referring to the unjust deaths of African Americans by Police, and of Police by violent protesters.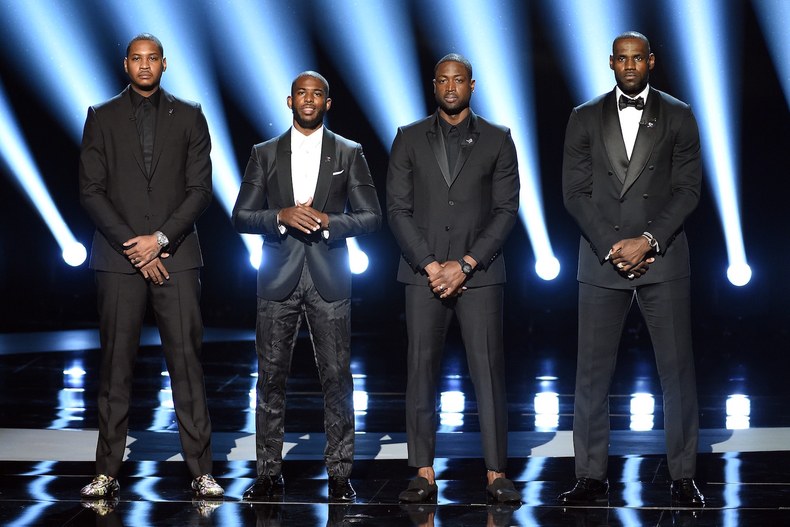 If the ESPYS weren't a big enough platform, actor and political activist D.L. Hughley made it clear to Fox News anchor Megyn Kelly on The Kelly File, that he would not remain silent on his strong beliefs of race retaliations in America, nor would his intelligence on the topic at hand be belittled. Hughley, after Kelly finally lowered her voice, says "the only place racism doesn't exist is Fox News and the police department," which undoubtedly set Kelly off. Hughely solidifies his comment by explaining that he, as an African American, is insulted on a daily basis by both parties.
Being an African American in America is not an easy task. The fact that many lives, even children's, are being taken by those who are supposed to protect and serve leads many to question how great America really is. Nonetheless, violence is not the answer. Celebrities like Alicia Keys, Chris Paul, and D.L. Hughley have set a new tone that cannot be ignored. We will not remain silent.
By Uchechukwu Nnedinma
Edited by Victoria Krute
Layout Design by Renita Singleton