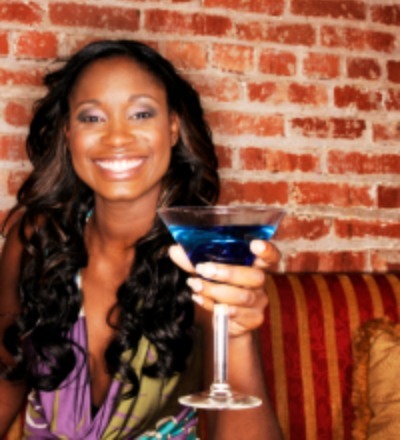 While watching, one of my favorite relatable movies, "Single Moms Club" last night. I became inspired to share five of my must have safety tips on celebrating New Year's Eve Solo, or using the latest trend word Dolo. Oftentimes, we as single moms get bogged down in the funk of picking up the pieces, for our so called absent parent, forgetting to enjoy one of life's most celebrated moments.
So, rather than sit at home alone, go out and absorb the spirit of new beginnings. Stay safe, get your glam on and enjoy what the night has to offer.
1) Secure a babysitter: Choose someone to take care of your children, who won't be out of sorts if the evening lingers well into the next morning.
2) Pick your holiday venue: I've always felt comfortable going out solo to a local upscale spot- one offering lots of ambiance, laughter, as well as diversity.
3) The infamous outfit: This may very well be one of the most important of all five tips. Select your outfit based on what type of people you hope to attract. Keep it age appropriate, sexy, trendy and fun.
4) Choose your transportation: Considering there will be lots of holiday cheer, in addition to an over abundance of state troopers on the road, do yourself a favor and take a taxi to and from the venue of your choosing. If you are comfortable with driving on New Year's Eve, always pull up and take advantage of valet parking. For me, I love the thought of not parking two blocks away, then strutting down the street in my sexy club throw down heels.
5) Smile: Ladies, never underestimate the power of a beautiful smile. After arriving with your holiday awesomeness intact, mingle around inside until you find that comfortable spot, giving you 100% visibility. Order your favorite cocktail or non alcoholic beverage, sit back, and watch the magic happen.
Thank You, for allowing me the opportunity to share some of my single mommy wisdom with other single moms, who may be unable to figure it all out.
By Dakota Somerville