September is Gospel Music Heritage Month. When people think of September their minds drift to pumpkin spice lattes and gearing up for all things Fall, but it is also a time to honor gospel music for its valuable and longstanding contributions to the culture. The mission of Gospel Music Heritage Month is to educate and celebrate the art form and rich heritage of all genres of gospel music through word and song. It is also a great time to highlight new gospel artists that are making sound waves in the music world.
Cheston Green is a born-again Christian, praise and worship leader, recording artist, and songwriter. Originally from North Carolina, he now calls Baltimore home. People are drawn in by his charisma and zeal for life but they stay for his captivating voice and lyricism.
Green co-founded Single, Saved, and Social and started a movement called #OhMyBrother, creating a sanctuary for Christian men to grow and impact their communities through Christ centered living. He has a Bachelor's Degree in Psychology from North Carolina Agricultural and Technical State University in Greensboro, North Carolina [Aggie Pride]. We had a chance to catch up with Cheston and find out his views on success and his unique sound.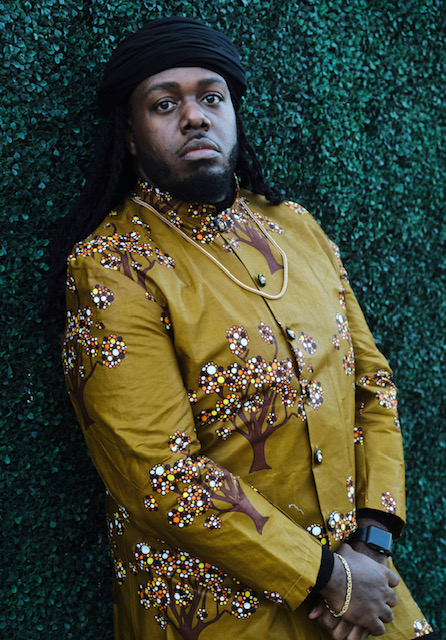 How do you define success?
Success is when intent meets effort and creates impact. Sometimes that is when people share their story with you because you shared yours in song. Other times, it's the moment that a listen emotes in an uncontrollable way that tells the artist that their song echoes the sentiments of the listener's heart. When I can go to a venue in a place I have never been and perform in front of a room full of people who aren't my friends and family, that's when I will know that I have become successful.
What was the inspiration behind becoming a musician?
I have always loved music. I would sit in church as a kid and just cry listening to the harmonies of the choir and chords of the organ. When I heard the Williams Brothers sing "I'm Just a Nobody," I knew I wanted to sing. But it was when I heard the Clark Sister's version of "Jesus Is The Best Thing" that I knew I wanted to write about life and Jesus. 
How do you differentiate yourself from others in your industry?
I have a unique sound that doesn't mimic anyone. I tell my story or the stories of others from my perspective. I incorporate lessons and techniques I have learned in therapy and my career in mental health to the music. For example, I have a song called "I Worship" which is really a song of affirmations.