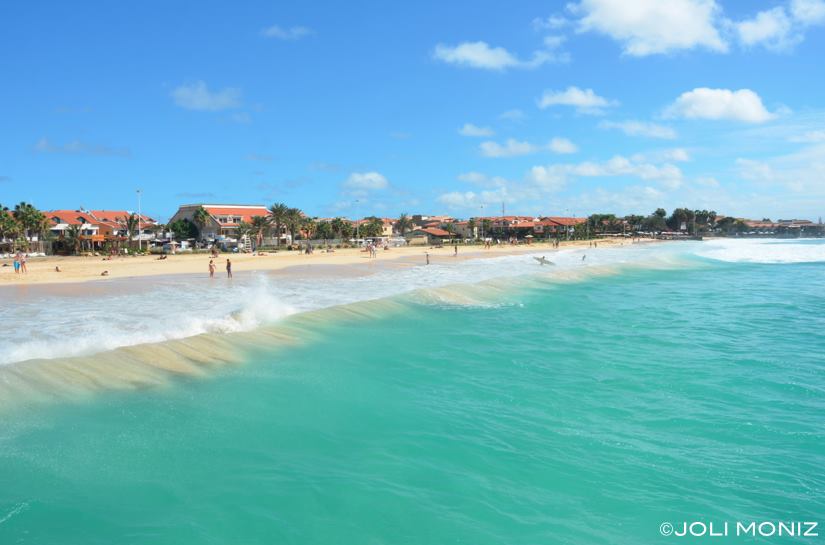 Forget getting your groove back in Jamaica, head to Cabo Verde, the African islands of passion, romance, music, and beautiful people.
Cabo Verde is unlike any African nation you can imagine. With this mixture of African, European, and American culture you will find a totally different experience here. Not to mention there are 10 islands to explore–each with its own unique flavor.  Not only will you discover a different side of Africa, but it's also the perfect place to rediscover the art of romance.
While you won't find safaris and wild animals roaming the land, you will find music, dance, morabeza (a welcoming spirit), and tons of activities to do.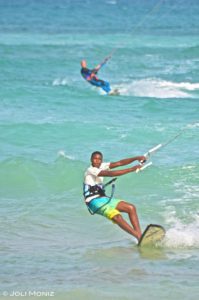 As a former Portuguese colony, Cape Verde is considered one of Africa's most stable and democratic countries. It is located just off the coast of Senegal (and just 6.5 hours from Boston) and has a wide array of landscapes, from an active volcano on the island of Fogo; which is prime for hiking, to windsurfing and surfing on the island of Sal, to beach lounging and whale spotting on the island of Boa Vista. It is just a little under a seven-hour flight from Boston, but many Americans have never even heard of the African nation of Cape Verde–let alone visited.
So where to head in Cabo Verde? Depends on the type of vacation you are looking for.
If you are looking for a beach vacay, head to Sal (Portuguese for salt) or Boa Vista (Portuguese for "good view").

These are the big tourist destinations because of their gorgeous beaches. However, both islands offer much more than just beaches.  You'll find great music, whale watching, and turtle watching on both islands. And on Sal, you can indulge in healing salt baths. On both islands you will find luxurious all-inclusive resorts, such as the Riu Resort. At the Riu, you will find everything you need–pools, private beaches, spa services, nightclubs, theater productions, and all the food and drink to be had. They also organize out-of-property excursions that are worth checking out.
Looking for a unique experience? Try Fogo island where you can climb Pico do Fogo, the highest peak of Cape Verde, rising to 2,829. The active volcano erupted last in 2015, but tourists are back to climbing the peak. From Fogo you can take a side trip to Brava, accessible only by boat. Brava has the fewest inhabitants of the islands and is known as the island of flowers. A side visit here will be a nice break from Fogo.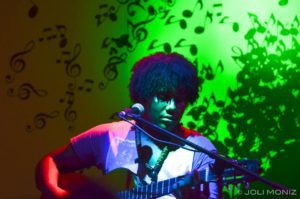 For a totally unplugged getaway, try quiet Maio island. It is a small, quaint, laid back island. You will most likely stay in a condo rental, all of which are located near the beautiful beach. Maio will truly be a lazy vacation–soaking up sun, dining in local restaurants, and listening to fine music.
São Vicente has been nicknamed the cultural island, and it lives up to its name, especially in the main city of Mindelo. Due to its decidedly European flair, Mindelo has also been called the Riviera of Africa. Mindelo is the main activity hub. And while you won't find music streaming out of every bar and restaurant these days, São Vicente has given birth to some of the country's greatest music and singers. It is also home to many painters. But as of late, the island's economy is suffering. The breathtaking waterfront, full of restaurants and nightclubs isn't as active as it once was. If planning on visiting, be sure to visit in February during carnival time. São Vicente has one of the country's best and most magnificent carnival, competing only with the carnival of the island of São Nicolau.
Once you are in São Vicente you must take a quick boat ride to Santo Antão, whose natural beauty cannot be denied. It has to be the lushest and greenest island in Cabo Verde, and is the country's second largest island. The surprisingly vertical island features canyons, gorges, peaks and valleys, pine tree forests, and lush hills. If you are a hiker, this is where you want to go.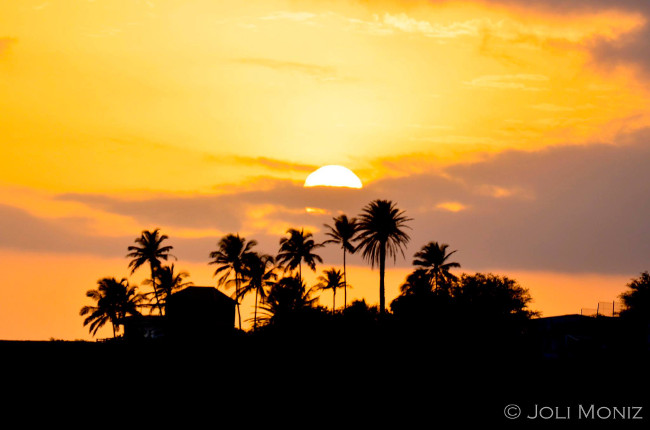 The island of São Nicolau is the essence of quaint and charming. Most of the time this mountainous island is quiet, except during the summer months when tourist, Cabo Verdean Americans come home to visit, and college kids come for vacation. In February the island really heats up. Carnival time is major here. Locals like to say the carnival in São Nicolau has the heart and the feeling while the carnival in São Vicente has the show–think a Vegas style presentation versus one full of African and Catholic tradition.
Santiago island has a little of everything. You can head out to the countryside where you can enjoy nature walks, visiting farms, swimming in the waterfalls, or you can head to one of the various lovely beaches on the island or even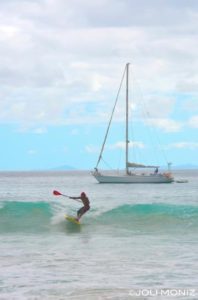 spend most of your time in the capital city of Praia, which is bursting with nightlife and cultural activities, from photo and art exhibitions to cultural festivals and fairs. You can also take a guided visit to the Rabelados (from the Portuguese rebelados, "rebels"), which is sort of like the American Amish who shun the modern world. It is a religious community primarily found in the interior of the island, and they revolted against the reforms of the Catholic Church, which was introduced in the 1940s.
Lastly, there's the uninhabited island of Santa Luzia, which you can visit by arranging a charter boat. Here you will discover one of the country's most important nature reserves. It is also home to a lizard unique to Santa Luzia, and a vast array of birds and endemic reptiles.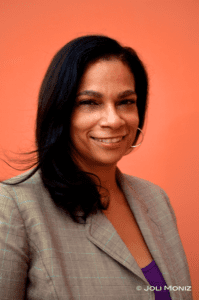 Ann Brown has been a freelance writer for more than two decades. She writes about travel, lifestyle, business, entertainment and her work has appeared in such media outlets as CocoaFab, Black Enterprise, Essence, MadameNoire.com, New York Trend, Upscale, AFKInsider, The Network Journal, Playboy, Africa Strictly Business, For Harriet, Pathfinders, Black Meetings & Tourism, Frequent Flier, Girl, Honey, Source Sports, The Source, Black Radio Exclusive, Launch. Learning about new cultures is one of the things she enjoys the most about her work. She studied journalism at New York University and has her B.A.A born-and-bred New Yorker, Ann now calls Praia, Cabo Verde, home. And she started "An American In Cabo Verde," a Facebook community.

Photos by Joli Moniz www.avontade-tours.com
Edited by Victoria Krute
Layout Design by Renita Singleton