By: Venus Amani
Ayesha R. Patterson is a business consulting coach specializing in helping small business owners/entrepreneurs get to the next level in their career. She explains, "People get into business and they stall because they don't know what to do." Well, Ayesha's role is to help business owners figure out the next steps in the direction they wish to go. She is also passionate about Employee Engagement because she says employees are the individuals that get your business to prosper if you engage them properly. Her relationship with her employees actually encouraged her to write the first part to her three series book, The Subtle Shark. Her new book is now available for purchase and we know that everyone will learn something from Ayesha's journey. She has gone from working at Best Buy for 19 years to now owning and operating her own business with thousands of employees across the country. She claims that people rather go the backstabbing or conniving route to get head but she never subscribed to that. Therefore, she wanted to share her journey. The book outlines what she considers to be the 20 traits that helped her to achieve her goals. She will explain what she learned from each situation from learning how to compromise to asking for help, and finding a mentor.
Bronze Magazine had a chance to speak to Ayesha Patterson on her new book and advice as being an entrepreneur and ways to move ahead in your field of choice without being vindictive.
What are the core principles of doing good business?
It's a matter of knowing yourself- knowing what you're capable of and how to utilize those skills. Knowing your weaknesses and what areas you need to strengthen. You are always going to need guidance. It's easier to get, when you know where you stand.
Some people say, "Fake it until you make it" how do you feel about that statement?
I agree and disagree with it! If it's taken too literal, it takes away from people asking for assistance. I like the concept because you do have to show confidence and visualize yourself where you want to be. Being on that path and faking it from the aspect of visualizing it, is definitely a good thing. It's like comparing it to the idea of "dress for the job"- You're dressing for the job that you do not have but wish to have eventually.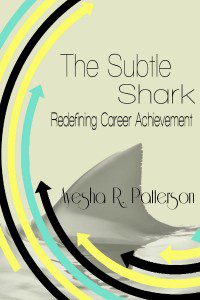 What words of advice or encouragement would you give to entrepreneurs?
I can't stress enough, you have to be patient. Know that you are starting from scratch and that you have to build a solid reputation. If you are in a career, you need to be patient and learn all you can, so that you can be prepare for the next position. Do research and know what's going on. Knowing your competition: what makes you stand out? In addition, you should analyze the competition. It should make you work harder, not play dirty. Look at it from the point of admiration. If they are in a position, you wish to have, learn from it. Use those things as it is a learning opportunities. Do not undermine anyone. Playing dirty always catch up with you. Lastly, if you are ahead of the game do not to be cocky. Remain humble and always strive to be better.
What are the first steps for any entrepreneur looking to start a business?
Do research and figure out what the needs are and narrow down what separates you from your competition. What makes you stand out from competition and knowing who you are! Develop a solid plan, know your finances, and tap into your resources.
How important is collaboration because so many people believe in DIY?
This was one of the biggest lessons that I learned. I used to think of it as weakness to ask for help. I never wanted to ask for help. It all goes back to knowing yourself. We aren't good at everything, so we all need help. It is not a sign of weakness to ask for help. I am a business coach who has a business coach. It's about building a connection, a team, and hiring people to help with things that you don't have the time for it or if you do not have the passion for it.
What other business moves do you have on the horizon?
I would like to start doing speaking engagements, workshops, and seminars to reach more people. Specifically, individuals who may be in situations where they may not be able to find people that can help their business grow. The goal is to offer services for them to build their network.