by Guest Contributor Beverly Houston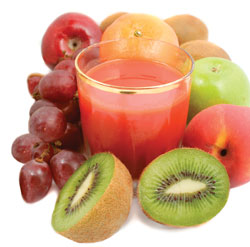 Okay, so you're really desperate about keeping yourself looking fresh and fab.
In fact, you want to stay beautiful all day and night so badly that you actually spend sleepless nights thinking of ways on how you could achieve your goal without spending too much on expensive trips to the salon or spa and on pricey cosmetic products.
Being a woman like you who values health and beauty so much, I could say that we share the same predicament. You see, in this day and age where we ought to spend wisely on our purchases, it's not really a good idea to spend a fortune just to keep ourselves stunningly beautiful and vibrant-looking any time of the day. This is because just one trip to a well-known spa for a whole body massage could easily set us back a few hundred dollars. The same goes true with just one set of make-up, which usually retails for around a hundred to two hundred dollars (and this is not even among the really decent ones).
But, are we really out of luck? I say we're definitely not.
As it is, I've found and actually practiced some simple, yet highly effective and practical tips on keeping myself vibrant and fresh-looking. And perhaps, you could try some of these tips out yourself and see what results they'll get you. Here's my list:
Eat lots of fruits and veggies. I've found out that one of the cheapest, yet most effective ways to have glowing skin is to eat fresh fruits and vegetables on a daily basis. It would be better if such produce are organic, so you'll know that they're free from harmful pesticides or insecticides.
Exercise regularly. Now, before you even think of hitting the nearest gym, let me clarify that you don't have to spend a single penny to do this tip here. Instead of paying for regular gym membership, why don't you hit the road in your running shoes and sweat it out like you mean it? It's been proven that just a few hours of running or even walking is enough to improve your blood circulation, which will give you vibrant glow and boost your body's health and stamina.
Have enough sleep. Now, I'm sure many women (particularly those with multiple jobs, or just with plain busy schedules) have at most 3-5 hours of sleep daily. Eventually, this lack of sleep will take its toll on our skin and health, and we will appear sluggish and haggard; hence, the doctor's order is still the best: a regular 8-hour sleep. With enough sleep, you'll wake up feeling refreshed and notice that your face evokes a bright aura—and your skin will almost literally glow!
Buy mid-priced make-up. If you really must spend on make-ups, try to go for the mid-priced ones. My experience taught me that the ideal make-up kits are those that are priced just right, since they are made from quality material and they don't cost a fortune.
Remember that staying beautiful is not just for those with a lot of cash to burn. In fact, even if you have just a few dollars to spare, you can actually look as vibrant and fresh as those who spend huge sums on pricey salons and cosmetic products. Just follow these simple tips and you're sure on your way to good health and glowing beauty.
About the Author:
Beverly Houston aside from her dream of becoming a Fashion Designer, also wanted to be a fashion magazine editor. She loves reading and blogging topics about fashion updates, latest beauty news and celebrity gossips.
Photo Credit: http://www.healthylifestyleplus.com/