By Nicollette Samuels
On Sunday, November 1st, in celebration of National Healthy Skin Month Bronze Magazine presented "Love Your Skin," a private, interactive virtual experience with a focus on keeping your skin healthy year-round and addressing common skincare problems. Certified Esthetician, Founder & CEO of The Beauty Coach and Bronze contributor Amber Johnson served as host moderator of the event leading an experienced guest panel of beauty experts on an engaging discussion about how to love and care for your skin.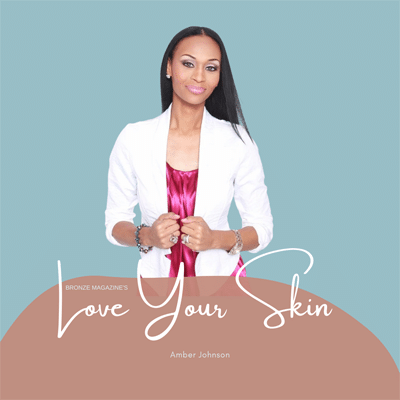 Here are some of the shared truths on skincare secrets and tips from the invited experts that stuck with me most: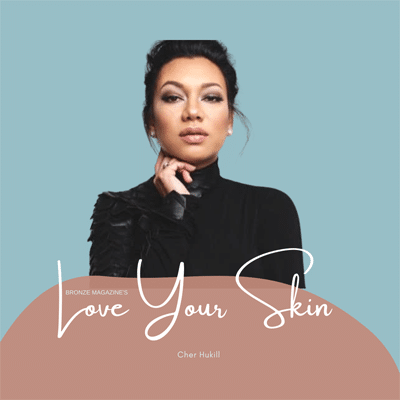 What does healthy skin look like? Celebrity Makeup Artist and Hair Stylist, Cher Hukill says healthy skin is not perfect, but it is happy skin that is well taken care of, washed and moisturized properly.  "Skin is the largest organ on your body, and it takes no time for chemicals that we topically put on it to be absorbed into your blood stream, so I feel like when people get acne and they add a bunch of chemicals, it is like a band aid. We really need to look at what is on the inside as far as having healthy skin." Hukill frequently talks to her young and even celebrity clients about the reasons they may have acne. She likes to dive in on the causes like whether it could be hormonal or even a dirty pillow. She also investigates food allergies and lifestyle decisions because these also can be a factor as to why the skin isn't looking its best. She believes that what is put into the body can manifest into the skin and into life. "If you are putting trash in your body, it's going to come out through the skin and affect how you feel, affect how you act…" "People are really surprised when I ask them if they smoke, drink, or doing drugs; they look at me like, 'how can you tell?' I tell them their skin is dull and what is coming out of their pores is the poison that's in their body, said Hukill.
We really need to look at what is on the inside as far as having healthy skin."

Cher hukill
Host Amber Johnson also believes in helping your skin from within. "One of the things I tell my students is, even though you are taking care of the outside of your skin, the reason why it's not getting better is because of what you're putting in, and everything you're doing is in vain," said Johnson. Â She further explained that you could be using some of the best and most expensive products, but whatever is being put inside of your body is going to show through your hair, skin and nails. When you look at these three things on a person, you can tell whether they are taking care of themselves inwardly.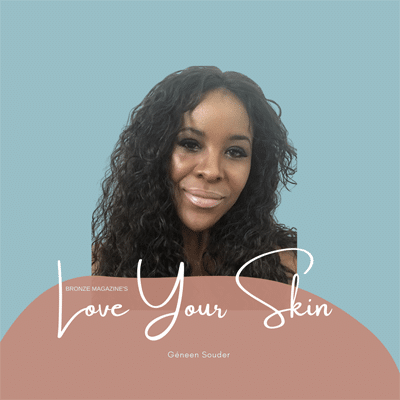 Geneen Souder, a Mary Kay Skincare Consultant, Makeup Artist and Advanced Color Consultant likes to take a holistic approach to skin. Souder recommends detoxing and drinking lots of water with electrolytes. "You can drink a lot of water and you can actually urinate all the electrolytes out of your body, so your skin can continue to be dry; so I take electrolyte supplements." She refers her clients to see her health and wellness physician's assistant to to have a panel lab test done if they are having problems with hormones, skin, or hair. The test will let them know what nutrients are missing in their bodies. Souder wants others to be fearless with their beauty, meaning, "Don't be afraid to go outside of makeup and skincare to make your skin beautiful."
"Don't be afraid to go outside of makeup and skincare to make your skin beautiful."

geneen souder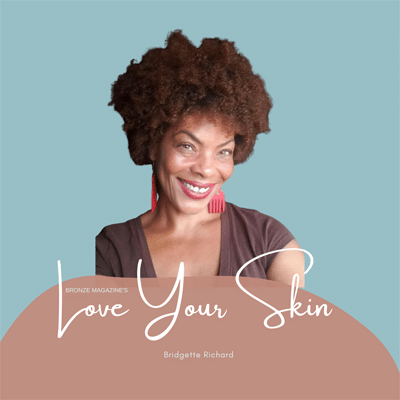 The beauty industry can be a difficult place to navigate when there is pressure to succumb to influential beauty standards. The invited industry insiders revealed how they are making an impact in the beauty world with the needs of women of color in mind. B Everything Body Founder, Bridgette Richard shared her journey founding her company and her purpose behind it. Richard started her brand two years ago, while she was working in corporate America. However, the demands of her job prevented her from nurturing her business' growth, and she was left feeling as if she had started to build somebody else's dream. She now realizes that at the time, she wasn't ready for it. Back then, Richard was feeling the stress of her job was killing her. She noticed that she started to emotionally eat and age rapidly. That was when she decided she needed to make a change in her life. "I decided I needed to really dig in, do the work, and become the best version of me as possible. And that energy attracts what it needs to," said Richard. Â 
"I decided I needed to really dig in, do the work, and become the best version of me as possible. And that energy attracts what it needs to,"

bridgette richard
Richard is building a brand that focuses on the mind, body, and soul. Through her skincare line, she believes that she can help the younger generation of women by providing them with natural vegan products that will maintain their skin so they won't feel the pressures of having any cosmetic procedures done.
Beauty boss Eloria Michelle, Esthetician, Founder, and CEO of Eloria Michelle Beauty and Wellness Concierge Services is a big fan of detoxification, which includes a regimented diet and skincare routine. Her brand is making an impact on the beauty needs of women of color through partnerships with organizations, vocational schools, and volunteering her time. She also offered free consultations to clients post COVID-19 lock-downs to relieve their stress and give them an outlet to relax.
As successful career women, the beauty bosses shared the biggest lessons they have learned during the process of creating their businesses. Souder shares that the best thing she could have ever done was learn to prioritize her life. She believes that putting her faith first, family second, and her career last has done wonders for her life and made things just fall right into place.
Some of the biggest lessons Hukill has learned was to live authentically. She believes that people cannot be good business owners if they cannot get right within, quoting Lauryn Hill. Another lesson is learning to connect with people. Hukill describes herself as an empathic person and being in such proximity to others as a makeup artist, she can feel the energy of her clients and she likes to connect with them. Last, Hukill has learned to walk with integrity. She sometimes notices on social media when people are going into business with drama and says that is the wrong path to go down. She advises to always be kind to the people around you and people you are in business with because blessings will surely to come back to you.
"A first impression is lasting."

eloria michelle
Eloria Michelle's simple and easy to remember lessons were practicing the golden rule, every dollar is not always a good one, a first impression is lasting, and her favorite quote, "Start living and stop existing."
Richard's biggest lesson was having the right mindset in making sure she was ready to start a business and working on being the best version of herself.
Event sponsors included Gold Collagen, Cleopatra's Beauty Line, Paromi Full Leaf Tea, B Everything Body, and Wow Skin Science.