Happy Saturday Bronze ladies! As part of our "Bronze Girl" street style summer series, our fashion team is hitting the streets of NYC this summer in search of some of the city's most fashionably fab trendsetters.  Each day we will feature one stylish "Bronze Girl" whose unique fashion sense and style has been captured by us as she travels throughout the fashion capital of the world. Jasmine from Brooklyn is sporting a cute little frock paired with a flat gladiator sandal and a trendy tote bag. These pieces are just perfect for hitting the streets of NYC on a beautiful hot Saturday.  See more details about Jasmine and her outfit below: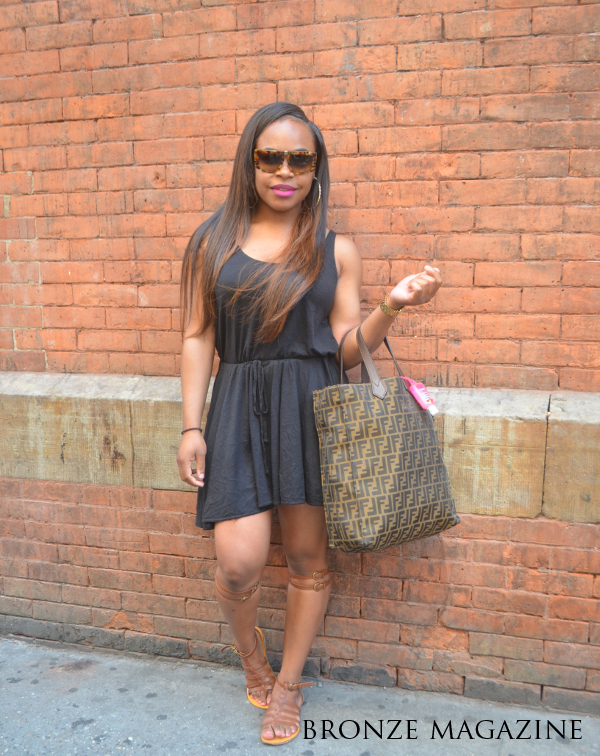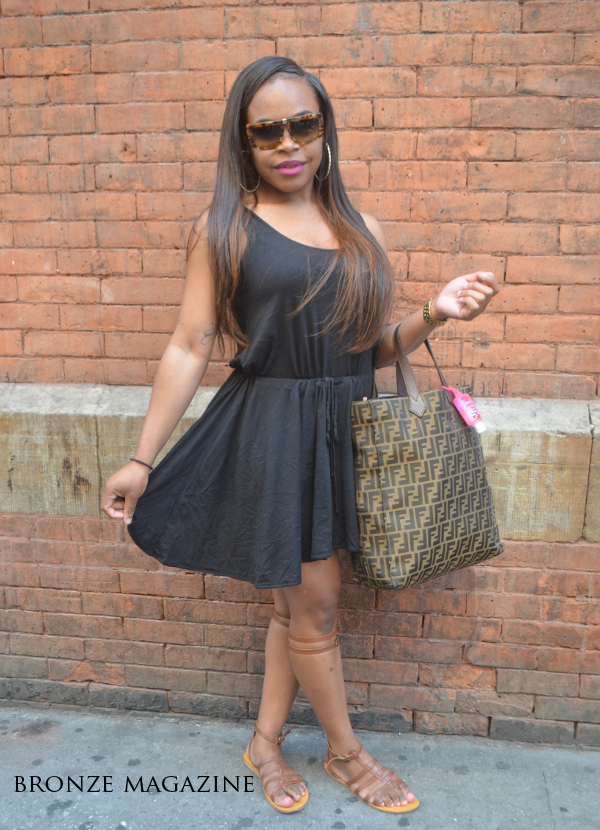 Name: Jasmine
From: Brooklyn
 Career: Employed by Luxottica
Entire cost of Jasmine's outfit is approximately $1,200.
Jasmine's outfit inspiration was due to her  love for gladiator sandals and the bohemian chic look.
Instagram: juicy_fxckn_p
Credits:
Interview by Tanthony Raeshawn, Bronze Magazine Beauty/Fashion Editor
Photo by Saundra Heath