by Venus Amani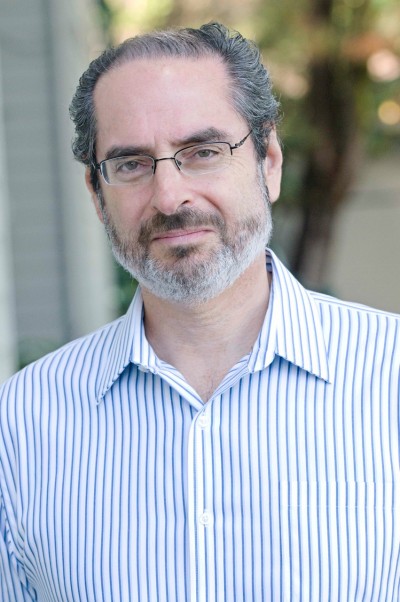 Bronze Magazine had the opportunity to chat with Health and Yoga expert Howard VanEs about his book, ABS! 50 of the Best core exercises to strengthen, tone, and flatten your belly. This quick read and effective book includes some of the best ab exercises to accomplish your goals of having the abs you've always wanted. There's no need to worry about how the exercises should be done, because Howard explains how to do them properly. We all know that Rome wasn't  built in a day, therefore everything takes time, not to mention a continuous positive attitude regarding your health and commitment towards being a healthier you. Here's what Howard VanEs had to say:
What would you say are the best exercises that produce the best results for abs?
It depends on what level the person is on in their exercise regimen. The main idea that everyone should know is that regular exercises over time will  give you the best results. It's similar to a deep condition athlete versus a beginner- you need to match your exercise to your capabilities.
Why did you choose to discuss wellness?
I believe that there are so many things people can do to change themselves and empower themselves to be happy and healthy.
What is the best advice you can give to someone who may need motivation to workout?
Here are some good things you can do: First, you need to be clear as to why they are doing it. Ask yourself what would be the benefit of being healthy 5 years from now? benefits need to be looked at as long term and how you want to be at an older age.  Next, ask yourself, would you want to be in good health or running to the doctor every other week? do you want to feel less stress? Finally, you would need to find an activity you like. Find the activities that fit you—run races, swim, anything you enjoy doing so that you may stick with it. Find a friend that helps motivate you; it makes it easier.
How did you decide which exercises you were going to include in your book?
Teaching yoga for 17 years, I had the opportunity to try all types of exercises. I wanted to include exercises that people might not be familiar with, as well as things that would be healthy for the body. It's all about being healthy. I created exercises that were for all the major abdominal muscle groups. All exercises were primarily from yoga and pilates because they are interesting and fun.
How long did it take you to write out the instructions?
It took a year from beginning to end. It was not a full time endeavor, as I only worked on the book part-time. I developed an outline for every chapter, started to write, decided on which photos to use, set up the photo-shoots, developed the book design, etc.. So, it takes time.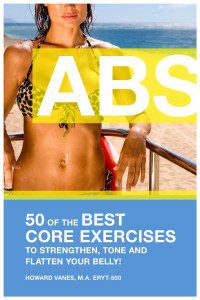 Are you working on any new workout or wellness books?
Yes, I am working on a book for lower back pain. Yoga in particular is suited for people with this issue. Doing the right yoga postures could make things better. In the next 6 months, the book should be done.
How important is willpower and strength when it comes to wellness?
Willpower is something that is misunderstood. If you don't have any desire then all the willpower in the world will not help you. You have to want it at a deeper level. It helps you get through those days, that you don't feel like doing it. That's commitment rather than willpower. No matter who you are, you can build strength in your body. What is important is that you match the exercise level and intensity to where you are. It's just a matter of adjusting the exercises.
How do you feel about exercise machines versus actual manual physical exercise? People say that machine exercises aren't effective. What do you think?
Any exercise is great exercise. No matter what it is, that's fantastic. Exercise machines are great as well. The Pros of using a machine is that it's easy, it defines the movement, gives you more resistance and you can grow with the machine. The Cons: machines are one sided. They define your body movements. It may not be comfortable for every individual. This is what usually happens: Most people buy equipment then they hardly use it after the first 30 days. With my exercises as described in my book, you can do them anytime, anywhere, and any place. The excuse, "I can't make it to the gym" went out the door. It doesn't matter!

Your whole body is involved with these exercises. Your chest, your back, your core, your legs and entire body will benefit from these exercises. Overall, body weight exercises are the best.

It doesn't matter if you use the machine but you need to engage on a regular basis. Quick is not the solution. Every little thing helps even if you haven't changed your diet. It's a lifestyle or lifestyle change for many.