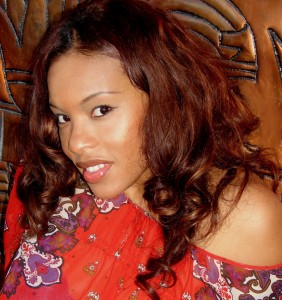 As an R&B artist, Lina's sound crosses several music genres including Jazz, Soul, Hip-hop, Gospel and Pop.  Born in Denver and raised in Dallas-Fort Worth, Lina is by no means new to the music scene.  Her Stranger on Earth album debuted on Atlantic Records in 2001.  The critically acclaimed album was named as one of "2001's Top 10 albums of the year" by Billboard magazine.  The album turned out the US hit, "It's Alright" and the hip-hoperatic UK hit, "Playa No More," plus "I'm Not The Enemy," which was featured in the 20th Century Fox Film, High Crimes.  Lina's sophomore album, The Inner Beauty Movement was released on Hidden Beach/Moodstar/Universal in 2005 and produced such hits as "Smooth" (the steppers anthem) and "Leaving You."  Her last album Morning Star was released in 2008 on Lina's label, Moodstar Recordings.
BM: Hello Lina, your voice is amazing.  How young were you when you realized you were "born to sing" and what early steps did you take to put yourself on the path towards stardom?
Lina: Thank you! I began singing publicly in church at 4 years old; I think I was 3 years old when I became noticed.  I sang for the church and school choir as well as talent shows.  I formed my first singing group in middle school making a local name for myself.  I received a scholarship to college for 17th century baroque classical music and used my travels as an opportunity to network and meet other musicians.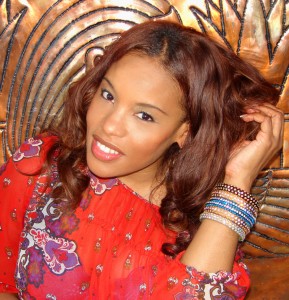 BM: As an R&B artist, since your music crosses several genres including Jazz, Soul, Hip-hop, Gospel and Pop, who have been some of your main musical influences and why?
Lina: My mom sang Gospel, Jazz and R&B to me when I was a child and she encouraged me to sing.  My grandparents sang and played instruments as well did my father.  Although most of my musical influence came from my family due to the fact that I was surrounded by their music, I grew up loving the sounds of Stevie Wonder, who is now a dear friend of mine, Sarah Vaughan, Billie Holiday, Ella, Dorothy Moore, Aretha and Betty Wright.  I also love the sounds of Motown. 
BM: I understand that you sing in eight different languages; that's awesome! what are they and has your music crossed over into other cultures as a result? Which of these cultures have embraced your music the most?
Lina: Yes, they are French, German, Italian, Latin, Spanish, Portuguese, a little Yoruba and Arabic.  Of these, my music has been embraced the most by France and Germany.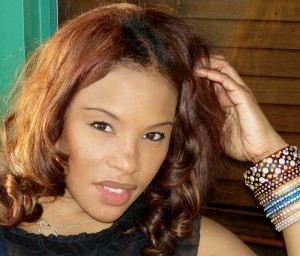 BM: Lina, I have to mention this…my husband and I love your 2005 hit song entitled "Smooth."  It's in constant rotation in our car.  It amazes me how your range extends from an artsy, funky sound like in "Smooth" to a 1920's-30's swing sound like in "I'm Not the Enemy," which was featured in the 20th Century Fox Film, High Crimes.  With all of the musical technology out today and mass-produced recordings, how do you manage to stay so original?
Lina: You just made my day.  I love to hear when couples embrace my music as a whole.  I am an advocate for love and I understand the spiritual influence and power that music has over the soul of man.  One night at a show I did in Los Angeles, a couple sitting in the front were celebrating their 10th anniversary.  They looked so happy and in love; I sang to them and asked them over the mic what music they listened to because, at this point in the show, I was raising the issue that most radio stations don't play love songs anymore- songs that remind us that LOVE is all that matters at the end of the day while encouraging us to hope in love and just feel again with no pride or vanity; just sincerity.  To my surprise they both yelled back simultaneously, "You! we listen to you Lina!" I was shocked and realized two things: 1. As a singer/songwriter/musician I have the power to influence a lot of lives.  The spirit of music enters into a home or head space by its frequency and makes a suggestion…good or bad, I must be responsible and plant a good seed.  And 2. I have been doing this professionally for 10 years, WOW!!! time flies, but back to your question- I guess originality comes from feeling my way through a production; no calculated thinking, just flowing without fear of who will approve of me or not.
BM: Many have tried to label the many facets of your style by comparing you to the likes of the great Billie Holiday, Erykah Badu, Jill Scott and even Macy Gray. How does that make you feel?
Lina: I feel I'm in good company with those comparisons.
BM: Please tell us about any current projects that you may be working on.
Lina: I am in the process of mixing and mastering my latest project which will be "A Tribute to Soul"- no bells and whistles, meaning no flamboyant outfits, gimmicks or sexy selling points, just simple; like back in the day when music sold because is was good and touched someone's heart, you know? raised emotions, made you think, inspired you.  That's what music is supposed to do.  I am very excited and pleased with this project.
BM:Â  If there was one thing you could say to inspire other aspiring artists what would you say?
Lina: Be sincere and do not seek the approval of man; you are what you say you are.  Be responsible, it's really not about you; you're just the messenger.  And have fun!
By Editor-in-Chief Shawn Chavis