by Trishna Sanyal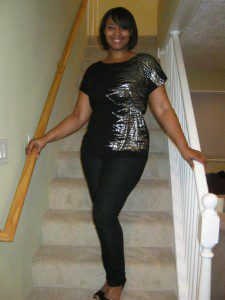 Arkansas born, Shaneisha Dodson holds a Bachelor's Degree in Psychology; a Master's in counseling and is currently pursuing a Doctorate in education specializing in higher education and adult learning.  Nothing less than a modern-day Renaissance woman, her educational background surely sets her apart from her marvelous creative spectrum of publications, stage plays, and entrepreneurial abilities.  Dodson's work is a refreshing reminder that anything you set your mind to can truly be attained with a lot of hard work, determination, and self encouragement.
Bronze had the pleasure of speaking with Ms. Dodson and getting a more personal look into her amazing journey.  Enjoy!
You hold a Bachelor's in Psychology, a Master's in counseling, and now are pursuing your Doctorate in education.  Did you ever think writing would encompass your life to the degree it has?  Do you only see this, along with Mahogney Ink Publications and Black Girlz Talk, as a hobby?

I have always had a passion for writing, but if you would have asked me five years ago would I see myself as an entrepreneur? My answer would have been No. This whole process has been awesome. I started as a self-published author then started my own publishing company. We are home to five authors and two poets.  In 2012, I took my love of the arts to the next level and started Black Girlz Productions, LLC. Our motto is Dream Big or Go Home! Our goal is host a web-based talk show, Black Girlz Talk which will showcase African-American women in a positive light.  My production company recently debuted our first play September 2012 that is still receiving rave reviews. Do I see this as a hobby? The answer is No. My future plans consist of taking my companies to an international level.
Since 2009 with the birth of Mahogney Ink Publications, what kind of successes have you seen?  What or whom has been your greatest talent thus far?

I am proud that Mahogney Ink Publications is seeing steady growth. We are a small company but our works have been featured in online magazines, selected as book of the month, ranked top 25 books of 2009, top 15 books for young adults in 2011 by Conversations, 2011 literary excellence winner for best self-help book for teens, and earned a spot on an African-American bookstore best sellers' list. I think the biggest successes are being nominated for a 2011 African-American literary award and one of my authors being nominated for a 2012 African-American literary award.  This shows that the readers appreciate our craft.  All of our authors are talented.  Our greatest talent thus far has been Shan, the author of Rozalyn.  People can't seem to get enough of this novel.  I'm also excited to see how the world will perceive our newest talent Joshlyn Gabrielle who will release her debut novel, The Deadly V, later this year. Her novel is definitely an "out of the box" page turner!
After graduating from Grambling State University, you mentioned you wrote your first novel.  What was it called and what kind of message were you trying to portray through it?

My first novel is titled A Diamond For A Diva.  The message I wanted to portray was forgiveness is powerful and have patience because all good things will come in due time.  As women, we often feel like our biological clock is ticking. Therefore, if we don't hit certain marks in life by a certain age we feel incomplete.  This is usually the case when it comes to marriage. In my first novel, I wanted to show that if you put your problems in God's hand he will take care of you.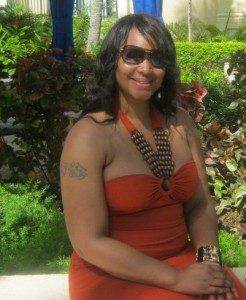 Tell us a little about your stage play "Cheating on my Mistress."  Where is it playing (in case our readers are near the area)?

The play was adapted from my second novel titled Cheating on my Mistress.  It takes you inside the mind of what men really think about women and relationships. The main character is Carmelo Miller. He has a boat load of money, a trophy wife named Cynthia, and a body that will make any woman scream…"good lawd!"   Looking from the outside in, you would think everything was peaches and cream.  However, there is one major problem.  He is not honoring his vows. As Carmelo battles with serving two masters, his perfect world comes to a quick halt when a young vibrant video vixen named Monique dances her way into his life. I know this sounds like a lot, but you have to see it to believe it.  Our next tour stop is The Black Academy of Art & Letters (TBAAL) in Dallas, TX 11/17/2012!
What do you think others can learn from your career and what you are trying portray?
I wasn't born into a rich family. I was raised in a matriarchal household to a mother who instilled in me the value of hard work at a young age.  This has not always been a smooth ride, but I tell everyone when times get hard keep pushing! Nothing in life comes easy. If you want something bad enough you will find a way to make it happen. To all the fabulous Bronze readers always remember no one can ever take away what's meant for you!

For more info on Shaneisha Dodson:
Follow me on twitter @ blkgirlz
Email: blackgirlzproductions@yahoo.com
Websites: http://www.mahogneyinkpublication.com/ http://www.blackgirlzproductions.com/