By Paola Sacerdote
On September 15, Bronze Magazine presented some of the hottest beauty bosses on the market now who brought all their beauty wisdom to "Bronze Beauty Day," a dynamic, engaging, and interactive virtual experience with lots of girl boss energy! Certified Esthetician, Founder & CEO of The Beauty Coach and Bronze contributor Amber Johnson served as host moderator of the event which featured founders of black-owned beauty brands! Amber led the day touching on every aspect of the beauty industry while engaging attendees as she posed many exciting questions to Beauty bosses including ESNAVI: Founder & CEO, Zen by ESNAVI, Eloria Michelle: Founder & CEO, Eloria Michelle Beauty & Wellness Concierge Services, and Lanie Ellis: Founder & CEO, Pink Blush Hair about their businesses and experiences in the Beauty industry. Bronze Beauty Day guests learned about each boss babe's brand including the importance of self-care, making a space for their brand in the beauty industry, biggest lessons learned, plus more. Here are some memorable highlights from the event.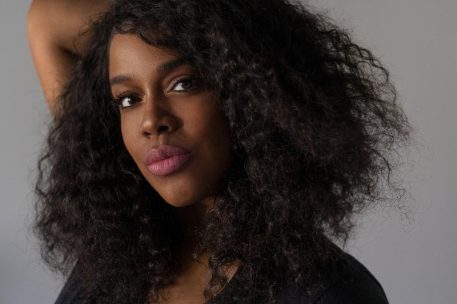 The event's first speaker, Esnavi started the conversation by enlightening guests about her botanical skincare line, Zen by ESNAVI which includes face and lip scrubs and a radiant face oil. Esnavi dropped gems on the importance of skincare and her brand's commitment to formulating products that are safe for our skin. She also shared her secret to her beautiful glowing skin, which, aside from her daily cleansing and moisturizing routine consists of religiously using a jade roller and a dermaroller.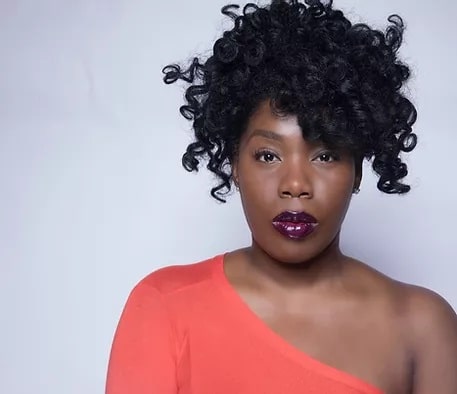 Next, Eloria Michelle, certified Make-Up Artist/Esthetician and founder & CEO of Eloria Michelle Beauty & Wellness Concierge Services talked about her full-service mobile beauty brand and how she's making a space for it during COVID by pivoting, adjusting and adapting to the new normal. A huge advocate of self-care, Eloria Michelle believes in remaining aligned, centered and balanced. Eloria also advises those looking to start a beauty brand to stay humble.
Finally, Lanie Ellis founder & CEO, Pink Blush Hair delved deep into what really goes on in the hair industry including which types of hair is really being sold through the market, how different types of hair can affect your skin and well-being, and the value of investing in good hair. The conversation took a passionate turn when Lanie talked about the launch of her "Define Your Beautiful" campaign, which helps women understand that beauty comes from within. This really resonated with our host Amber, who teaches and mentors pre-licensed estheticians to "look from within" to discover who they are as individuals when self-defining their beauty.
In a brief Q&A session towards the end, guests were invited to provide feedback and ask questions of the beauty bosses.
"Bronze Beauty Day" was an empowering experience, a chance for us women of color to come together in a shared, virtual space where we could speak on our beauty troubles and triumphs, feel inspired by lessons and tips on how to merge beauty and self-care practices. It was a powerful time surrounded by so many strong business women.
Bronze Beauty Day guests received curated boxes by Spiritú