Brianne Joseph is not your average Private Investigator, and her company, Sly Fox Investigations is not an average Private Investigation agency.  Female owned and operated, with offices in Baton Rouge and New Orleans, SFI serves the entire state of Louisiana.  As a specialized agency with expertise in surveillance, the company provides video evidence for cases involving Insurance Fraud, Worker's Compensation Fraud, Premises Liability, Infidelity, Child Custody and Domestic Violence.  A nationally recognized investigator, Brianne loves the positive impact her investigations have on the individual as well as the community; as a result, she participates in events that publicize positive images of women as well as programs that contribute to the well-being of her community.  Brianne is proud to be a crisis counselor and community presenter for CAFVIC Battered Women's Shelter as well as a volunteer with the Miss Black Louisiana USA Pageant and The Cinderella Project.  Bronze Magazine reporter Patricia Rivera caught up with Brianne to learn more about the uniqueness of Brianne's role in such a male-dominated industry.
Patricia: Hi Brianne, How are you?  I am excited to be doing this interview because I find what you do so interesting and I think in my other life I was a private investigator. My husband tells his friends, if they are ever looking for anyone and can't find them they need to call me.
Brianne: (giggles)
Patricia: Brianne, What were you doing before you decided to go into investigations?
Brianne: I worked for two modeling agencies in New Orleans. I've also done fashion shows, print and promotional work.

Patricia: Really, you are so beautiful, what did you do at the modeling agency?
Brianne: Thank you, I wanted to own a modeling agency
Patricia: What was the reason that you decided to go into the investigation field?
Brianne : I decided to go into private investigations when I realized how exciting it was.  I get bored easily and private investigations is definitely not  boring , its not monotonous like an average 9-5 job.  I think that's what I love most about it.
Patricia: Yes, boring is definitely not a word you would affiliate with private investigator ( Giggles)Â  Where did the your investigative name "Sly Fox "come from?
Brianne: I chose the name "Sly" because of my need to be exclusive in this industry and I chose "Fox" because it denotes femininity.  Private investigations is a predominately male dominated industry.  I wanted a name that would immediately let people know that a woman was behind the organization.
Patricia: I love that, what kind of investigations do you specialize in?
Brianne: My agency specializes in surveillance for infidelity, child custody insurance fraud and premises liability.
Patricia: Lets' talk about the premises liability because there are  a lot of people that do that.
Brianne: You won't believe how many people stage slip and fall accidents in stores and then try to sue and I catch them playing football, and riding bikes and falling off; you just don't know the things I have caught people doing (giggles).
Patricia: ( giggles, unbelievable giggles)  Do you have people that work for you, such as other detectives?  and what kind of training do they have to go through?
Brianne: Yes, I employ two other "sly foxes".  Their code names are "Fancy Fox" and "Sneaky Fox"  (giggles) they receive hands on training with me in the field.
Patricia: you are so beautiful, no wonder people don't suspect you when you are following them.  And I love all of the names you each have( smile).  Have you ever felt like you put your life in danger because of what you do?
Brianne: No, my job is not dangerous.  Surveillance is conducted from a distance inconspicuously.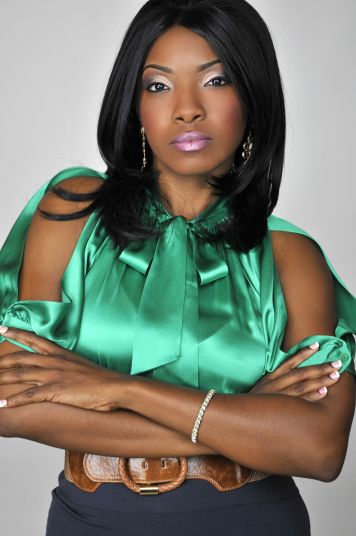 Patricia: Do you love the chase of investigating someone and what was the craziest thing you were ever asked to do?
Brianne: I do love the chase and I don't think anyone has asked me to do anything crazy, However, I see some pretty crazy things while on surveillance, it's amazing what some folks do when they think no one is watching. ( giggles)
Patricia: Its funny how reporting and detective work is very similar because in order to be a great reporter you have to have good investigative skills because sometimes  the person(especially if it's a high profile person)  you are looking to interview is sometimes difficult to find and sometimes I have to put my detective radar up to find them because they are usually protected by their PR people, management, etc.  and I have found ways to get around that and people sometimes are amazed ( giggles)
Patricia: So Brianne, do men cheat more than women? is it easier to catch a man than it is a woman?
Brianne: Yes, they always forget their lies and just never cover their tracks.  However, I think both men and women can be equally as manipulative and deceitful.

Patricia: (giggles)Â  I always tell women it doesn't take much to catch a man because all you have to do is watch and they slip up (giggles)
Brianne: Yes, they always forget their lies and just never cover their tracks.
Patricia; Have you ever had a horrible outcome from a man cheating or visa versa?
Brianne: No, I have never witnessed anything extreme.  My company is not run like "Cheaters" at all.  Real Private investigators don't encourage confrontation.
Patricia: I am so happy to hear that because I always thought it was too bad that a show like Cheaters is around and people think that it's ok to attack someone when they finally confront them for cheating.  You may want to , but that's when you have to decide to either handle it or walk away.  So, what are the obstacles and challenges you encounter being  a beautiful female in a male dominated business?
Brianne: People tend to doubt my skills.  It was hard to get into the agency at first because I was prejudged.  Its becoming easier now- more and more people are noticing our work.  Excellence is mandatory- not optional in anything I do.  I think it's apparent in my work product and I think people are noticing.
Patricia: It is apparent in your work and also because of what you just said, that "Excellence is mandatory- not optional in anything you do," you will continue to be successful and recognized as a leader in the industry
Brianne: Thank you
Patricia: Are more people using private investigators today than they were years ago and why do you think that is?
Brianne: Yes, I think they are and I think that as security awareness increases in our communities the need for investigation has become both popular and smart on both a business and person level.
Patricia: I have to say I agree with you Brianne.  Thank you so much for taking the time to allow me interview you, even though I know you are out on surveillance as we speak ( giggles).  Keep doing what you do and we will continue to follow you.
Brianne : Thank You
To get in contact with Brianne you can follow her on:
facebook: http://facebook.com/slyfoxinvestigations
twitter: http://twitter.com/theslyfoxpi
By Patricia Rivera