Photos by DAJS Visuals
October brings us changing fall leaves, pumpkin spice lattes and chilly mornings, but Bronze Beauties, it is also time to get serious about health. This month is Breast Cancer Awareness Month. According to the National Breast Cancer Foundation, 1 in 8 women will be diagnosed in their lifetime. To help raise awareness, online clothing boutique Gallivant Style is launching Beyond Pinktober. The month-long campaign will shed light on breast cancer awareness, spotlighting four strong survivors and telling their stories.
Many of us have been impacted by breast cancer, whether personally, as a caretaker or through a friend or loved one, but how much do you know about the disease and its impact on Black women? According to Dr. Cozzette Lyons-Jones, President of the Association of Black Women Physicians and Chief of Adult Medicine at Watts Healthcare Corporation, for black women, breast cancer is the most commonly diagnosed form of cancer, with a 5-year survival rate at 81%.
Early Detection and Screenings
"My daughter took it the worst. It was only her and I, so for her it was like 'I'm losing my mom.' I told her it's a fight. You can't get rid of me that easily. If I have to go down swinging, we are going to go down swinging but it's going to go down," said Jennifer Roman, 46.
Dr. Lyons-Jones urges routine screening for early detection, follow ups and action in a timely manner. Something else to consider? Perhaps one of the most talked about issues when it comes to Black medical care – professionals who understand the conditions that impact the Bronze community and how symptoms, treatments and outcomes can differ. "Access to high-quality, culturally competent, unbiased healthcare can close the disparity gap we see in this population."
Selena Barner, 48, is one of the four survivors who can be found modeling the collection for Beyond Pinktober. "My doctor at the time wanted me to faithfully get a mammogram once a year because I have dense breasts, making it difficult to see things clearly because there is a lot of tissue built up," she said. "The day after my mammogram, they called me back and said that I needed to have a second one done. They explained that I had some calcification and told me they believed that I may have cancer and that I needed to do a biopsy. A few days later it was confirmed that I had breast cancer."
What can you do to help with detection? The importance of monthly self exams has always been stressed, from high school health class to moms and aunties. Knowing when to start getting regular mammograms can vary from person to person, but how does one determine what is right for them? Self and family medical history can play a major role, but even those who do not have a past with cancer are still vulnerable. According to Dr. Lyons-Jones, women ages 50 to 74 should have annual screenings, but recommends women of color in their 40s consider testing due to higher risks.
"I want to stress the power of getting your mammogram done to pick up microscopic disease before any signs or symptoms appear," said Dr. Lyons-Jones. "That's the beauty of a screening tool like this in catching the disease early in its course before it spreads, improving survival outcomes."
The Fight
"I said that I was going to fight, and the fight wasn't going to be about me. The fight was going to be about my children because I knew how hard it was for me losing my mom." – Geneva Culp, 43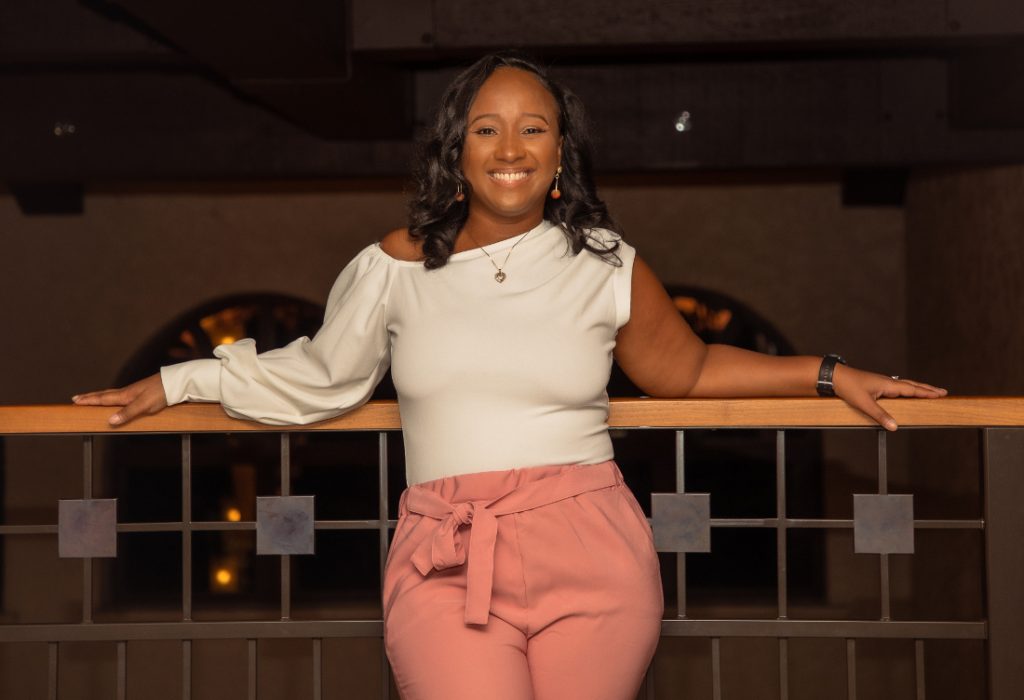 Even with annual screenings and adapting lifestyles to control risk factors, an estimated 330,000 women in the U.S. will find out this year that they have breast cancer. It is a journey the whole family takes together, but many who have experienced it first hand say strength is a common denominator.
"I wanted my life to be as normal as possible. When I went to work, I didn't want anyone to know other than the people who had to know," said Roman. "When I would go home at night, that's when the tears would come. You drive home, and you are by yourself, and you have time to think, and you are like what is happening, am I really going to get through this? By the time I get home I'm done, and nobody needs to know that I was crying. They took their strength from me. As long as I was strong, they were strong."
Finding the Support
"It's ok to be emotional in this journey. You never know how you are going to feel the next day and it is ok. Be where you have to be in the moment but always continue to fight and get back up." – Selena Barner, 48
A strong support system, including friends and family has helped many survive the battle. "I love my husband to a higher level that I didn't know that I could love anyone. He was so supportive and had my back all the way. Your support system is everything," said Culp.
As a caregiver for someone battling cancer, it is important to remember your role in the fight. Princella Seymour, CEO and Professional Care Coach at Complete Elder Solutions encourages caregivers to accept help and remember to take care of their own health. "Develop a support system that consists of family, friends, and community caregiving resources. The caregiving journey can be both stressful and rewarding."
How to Help
"It changed me to look at each day and see what I can do. If I can help somebody, I know that my living won't be in vain. I look at things differently. I don't let stuff bother me. I don't care what you think. I am going to do me." Janice Hawthorne, 60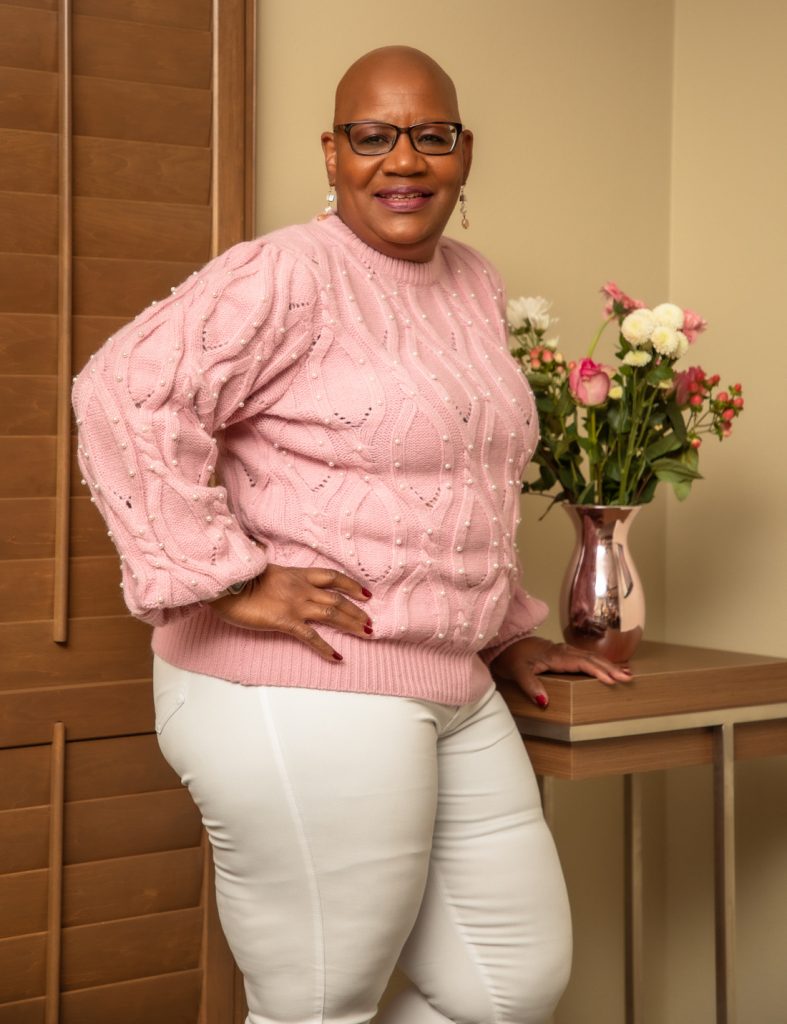 There are of course other ways to support the fight, and that includes donating to foundations to support research, resources for those battling cancer and survivors. During the month of October, shoppers can purchase from Gallivant Style's limited time pink collection. Modeled by Janice, Selena, Geneva and Jennifer, the collection ranges from pieces including sweaters, jackets and denim. A portion of sales from the month will be donated to Sisters Network Inc., a national Black breast cancer survivor organization. Gallivant Style also tapped DAJS Visuals and ArtBoii Studios to produce a five-part video series, which will be featured every Friday in October on IGTV and YouTube.
"While we could have simply had these beautiful ladies model a ton of pretty pink clothing, it was important to us to tell their story of strength and how they overcame," said Cheerona Hamilton, the creator of Gallivant Style. "These amazing women not only brought our clothing collection to life, but each has their story of hope that will encourage others. We are grateful to have this opportunity to bring awareness and inspire by supporting the fighters, admiring the survivors, and honoring the taken."
Schedule an appointment to talk to your doctor about your family history, any concerns you may have and for testing. It just might make all the difference.