By Jo Jo Harder
Election Day will soon be here, and everyone on social media, celebrities and influencers alike, are urging people to vote! Whether it's "Vote" jewelry, T-shirts, puzzles, candles or an empowering tote, there are plenty of ways everyone can inspire others to have their voices heard. When We All Vote, we bring together citizens, institutions, and organizations to spark a conversation about our rights and responsibilities in shaping our democracy. Vote as soon as it is possible, and rock the vote by supporting these brands that empower you and others to cast a ballot.
LA based jewelry designer Maya Brenner is partnering with nyakio Beauty founder Nyakio Grieco to collaborate on a limited-edition collection of jewels that celebrates diversity, equality and justice. The Maya x Kio "UNITY" capsule collection of 14k gold earrings and necklaces feature Brenner's signature nameplate and letter styles with words including "VOTE" "RISE UP" and "JUSTICE." The duo is planning to donate 50% of all proceeds from sales on MayaBrenner.com to various organizations including Color of Change, Girls Inc. of Los Angeles and I am a voter. Vote earrings available now supports Black voices.
The Vote Bracelet celebrates women's suffrage, the women who fought for it, and all the fierce females of today. Clean and modern, in silver or brass, it blends the iconic female symbol with a call to action: vote. And $5 from every purchase of the Vote Bracelet goes to support the League of Women Voters NYC. At Uncommon Goods ($65 – $85)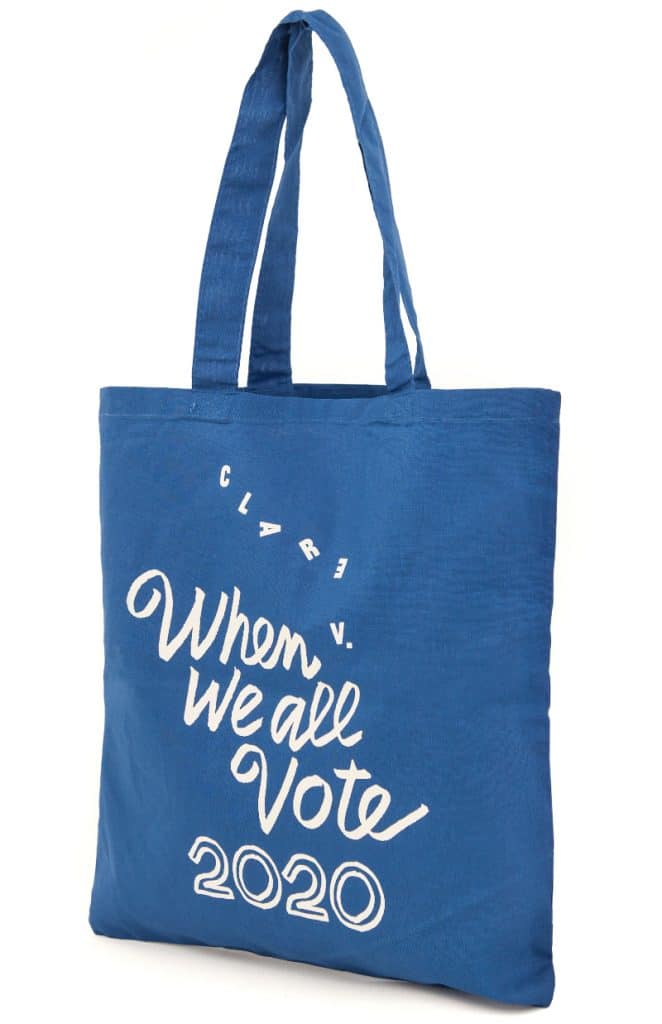 In partnership with When We All Vote, this exclusive Tote is part of the Clare V.otes campaign headed into the 2020 election. The partnership also includes resources for voter registration and education through a special Clare V. portal on the When We All Vote site ($25); 10% of the purchase price will be donated to When We All Vote.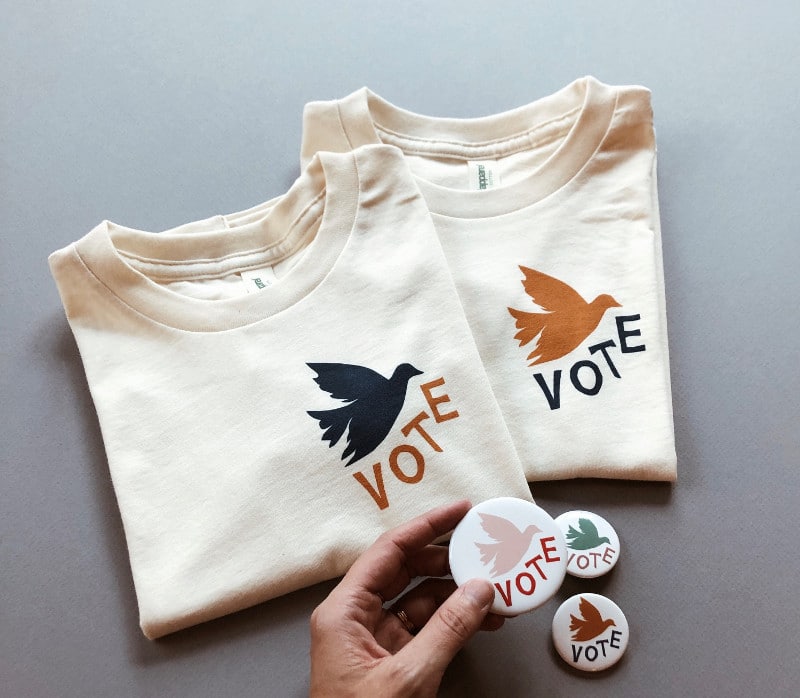 This darling tee will raise awareness about the importance of voting and raise money (a portion of the profits) for the organization When We All Vote; $40 at Darling Clementine.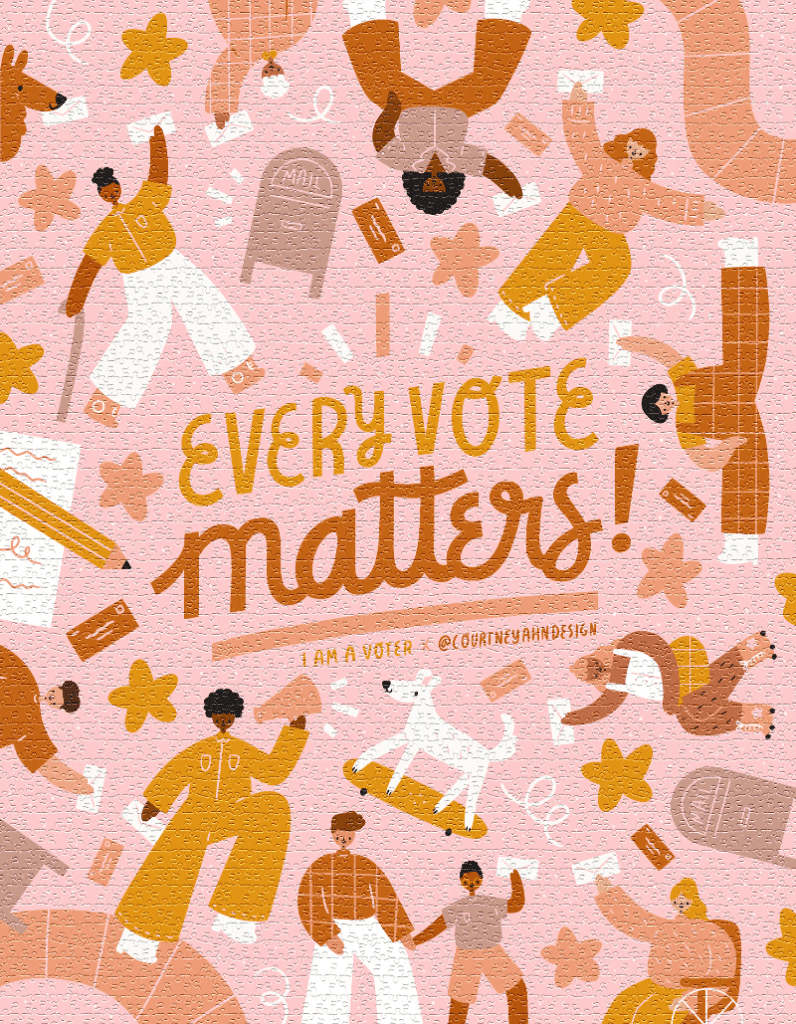 JIGGY x I am a voter.® is a special edition collection of puzzles featuring inspiring art by three emerging female artists, supporting voter registration and turnout for the 2020 election. 50% of proceeds for each sale will be donated to I am a voter.® 25% of proceeds for each sale go to the artist herself. The Every Vote Matters puzzle ($50) was created by Courn Ahn, one of the artists, who is a multidisciplinary designer, illustrator, and freelance creative based in Portland, Oregon.
The Little Market candles are made by women who resettled as refugees. They earn living wages and develop their skill sets while creating a brighter future for themselves and their families. The Little Market has collaborated with I am a voter, and support voter participation. For every order in this special edition collection of candles, The Little Market will donate 50 percent of the purchase price to I am a voter ($36).
Follow Jo Jo Harder on Twitter @jojostylemaker and Instagram @americastopdogmodel