Iman Cosmetics is one of those beauty brands that understands the culturally diverse woman. Many cosmetic companies go too yellow or too red. Iman understands that some women come with a cocktail of tones and undertones.
While Iman's BB Crème only comes in six shades, the product's range covers the lightest woman of color to the deepest. Contrary to drugstore and other brands, having more than one "deep" shade makes the product more appealing to a wider range of women. Because all women need sun protection, adding a SPF of 15 is important, and Iman Cosmetics does so without giving women that ashy look. To compliment the BB Crème, the launch of Iman's CC Crème had women of color cheering. This comes in five shades and is geared towards medium to dark skin tones. The CC Crème serves a dual purpose- some women use it as a concealer or they tend to use it all over their face to even out the skin. Both the BB and CC Crèmes glide on smoothly while giving you a flawless face.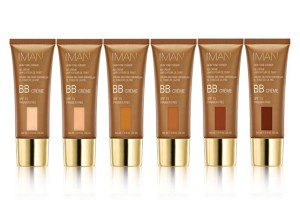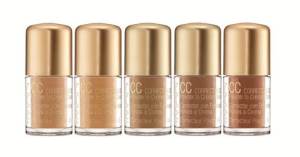 Iman Cosmetics' foundation comes in various different formulations offering upwards of 12 shades, giving women many options depending on their skin type and needs. Because one is able to find their "perfect" match, you'll receive compliments on how beautiful your skin looks instead of how great your makeup is.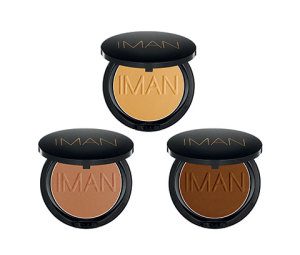 Because Iman knows what a woman needs in her makeup bag, her color cosmetics come in a variety of shades that compliment not only your skin tone, but eye color as well. The rich tones in the blush offer the effortless pop of color, and of course there's her vibrant color range of long lasting moisturizing lipsticks. Iman let's women of color know they can wear any color and look beautiful.
The next time you find yourself in a bunch about finding your perfect shade, or color cosmetics that compliment your skin, give Iman Cosmetics a shout. The line is widely available at reasonable prices.
by Rosalyn Robinson