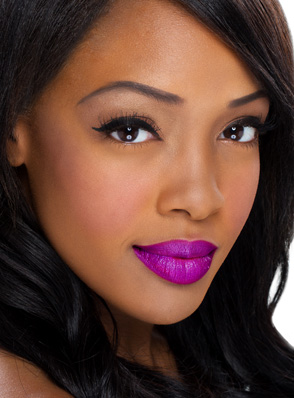 We all know how hard it is for the bronze, ebony and mocha ladies to find great cosmetics without going to a Sephora, Ulta, Nordstrom or any other department store. The drugstore brands don't offer a variety of shade ranges for women of color and their various skin tones as well as undertones. One brand that has been my go-to is Milani Cosmetics.
Milani Cosmetics offers products for the woman of color who loves rich pigmented makeup. Although their foundations and powders don't have 20 shade ranges, their shades pick up where other drugstore brands left off. Their cream to powder foundation is amazing. It glides on like butter and provides a matte finish. The texture is so smooth and creamy that it melts into the skin while giving you maximum coverage. For light days the powder foundation delivers a light, no makeup look with a semi matte finish. Milani cosmetics also offers an all over powder that can be used to set foundation or be worn alone.
I also love Milani for their intense long wearing pigmented eye shadows. With their recent launch of 30 new shades, you can create endless eye looks for every occasion. Along with their eye shadows they have the best lip gloss. Sometimes it's hard to find a lip gloss that provides great color, moisture, and shine without it being too sticky. Milani knocked it out of the park. Other product highlights are their highlighters, bronzers, and blush. They offer many shades and can be worn on every skin tone.

The Milani Cosmetics line offers you high end results without breaking your wallet. They can be found in various mass retailers, drugstore.com, or milanicosmetics.com.
Photo Sources:
by Rosalyn Robinson