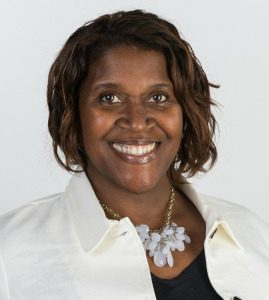 Boca Raton, Florida, familiarly known to locals as "Boca," truly has it all! Beautiful beaches, fantastic golf courses, grand hotels, amazing art museums, fine restaurants, fabulous shopping, and most recently the Boca Black Film Festival.
When the American Black Film Festival left Miami Beach in 2014 for New York City, it left a void in South Florida. That was until S. Lizabeth Martin saw this void and jumped in to fill it.
The associate professor of communications at Palm Beach State College saw a way to fill this void with the Boca Black Film Festival which she created and hosted. What was originally planned as a day of workshops and panel discussions grew into a three day event which included screenings, competitions, networking and an award luncheon.
S. Lizabeth Martin, an educator and writer is originally from the Florida Panhandle. She has spent the past 25 years growing her skills and training in communication and media. From DrumBeat, a televised community-affairs program in partnership with an ABC-affiliate and an internship with the 325th Public Affairs Office for the United States Air Force to interviewing million-dollar donors at the University of North Florida and covering special publications for the Florida Times-Union, she has participated in projects that cover many facets of communication arts. For the past ten years, she has been teaching throughout the state of Florida for institutions such as Flagler College, Keiser University, Florida State College at Jacksonville and presently, Palm Beach State College.
A single parent today with four daughters and extended caregiver for her mother living with Alzheimer's disease, Martin's Christian foundation has aided her in making tough choices for her personal and professional life to accommodate her family's new lifestyle. In addition to her position as Associate Professor of Communication at Palm Beach State, she is faculty adviser for the college's student newspaper, The Beachcomber, as well as the Vice-President of the Florida College System Publications Association, a member of the College Media Adviser, the National Association of Black Journalists and the National Black Public Relations Society, South Florida chapter.
What inspired you to launch the Boca Raton Black Film Festival?
I was inspired to create the Boca Black Film Festival because there were no such opportunities here locally for black talent. And, I truly believe that independent filmmakers need opportunities for competition and screenings, education and information, and networking in various venues. It is in this diverse training ground that filmmakers can hone their craft and learn their audience.
How did the experience of making your first film influence your future storytelling?
I came from a background in broadcast journalism that led me to explore other narrative storytelling forms. My first film script was loosely based on a true story so I was aware that film and television share many of the same basics in regards to story. My first student project was a music video in college. But, it was reporting and writing for community newspapers that influenced my film aspirations more than anything. It was knowing that everyone has a story. And every story has human value and universal appeal.
What advice do you have for filmmakers who are working on their first film project?
My advice to new filmmakers is to love what you do. But, also to do your best work each and every time. And, that might mean more training, hands-on work with a mentor, or an educational program. A filmmaker must love the process of creating the script and dialogue, finding the proper direction to convey that story on screen and pulling it all together for the film product. There are many talented writers, producers and directors that are un- or underemployed. So, your work is your calling card. You must be a consummate professional at all times.
As a busy mom, educator, journalist, filmmaker, and festival planner, how do you get time on your side?
I have found that most people, me included, will find time for what matters most. On any given day, we all get the same 24-hours. I prioritize my schedule and family always comes first. They have their school, activities and friends that don't always revolve around me. Likewise, they also understand that I am my best person and parent when I live my life's dreams too. So, along with my many roles and responsibilities, I also take time out for date night because I believe that we all need healthy romantic relationships too.
How would you turn one hour of unexpected free time into treasure?
In my quiet time, I like to read the daily newspaper, local and national, magazines, educational journals and reports, and then, I like to write fiction. I have kept a diary and journal since I was in junior high. I have all types of written materials, from my days as a journalist but also short stories, teleplays, screenplays and novels… all in various states of completion.
What is on your nightstand?
Always a beverage, sweet tea or water, books, school papers, and numerous pens and various reading glasses. Oh. My iPad.
What charities do you support?
I have volunteered with several organizations over the years, mostly with children and youth outreach. Most recently, the Guardian Ad Litem and the Boys and Girls Clubs programs. But, each year, my family sponsors several "angel babies" for the Salvation Army. And, we regularly make back-to-school donations to churches and schools.
When and where will the next Boca Black Film Festival be held?
Boca Black Film Festival will be held in Boca Raton again next year, July 16 – 19, 2015. Stay tuned for more updates online at our website, BocaBlackFilm.org.
What is the process for submitting a film to the Boca Black Film Festival?
Filmmakers can access the rules and regulations online at BocaBlackFilm.org. There are a few options for submissions, but the easiest route is for filmmakers to provide their video service link such as YouTube or Vimeo, then there's the IMDb or personal web address. Of course, we still take submissions via traditional mail. Submissions will open October 15, 2014 until May 15, 2015. Interested filmmakers can also become Friends of the Boca Black and get regular member updates and our newsletter.
What are your plans for the future?
Naturally, we want to build our film festival as a tourism destination here in South Florida. And, we want to expand upon the educational and networking opportunities. That's why next year, in 2015, we are collaborating with Trenae Floyd, the director of Miami Dade's Product Placement Expo to bring a full day of training and pitching opportunities to individuals and businesses with products to promote and sell in film and television. Her team will tell you how that works, from start to finish. You will leave with something concrete and substantial. In all, we just want to provide a really great service to filmmakers of color. Our theme and commitment shall remain the same— cinema arts & education for new and emerging talent of color.
Albert Einstein said, "Learn from yesterday, live for today, hope for tomorrow." So, with hope as her guide, Lizabeth Martin is now pursuing some lifelong dreams.
The 2015 Boca Black Film Festival is being held July 16 – 18, 2015 and provides a platform for new and emerging artists of color to attend educational workshops, screen narrative and short films, and network with industry professionals.
Jo Jo Harder
CEO/The Jo Jo Companies
Jo Jo Productions
Creator/America's Top Dog Model (R)
Boca Raton, FL