Feature image by Prostock-studio
October is National Women's Small Business Month. It is no secret that women are the ideal customer for skincare and beauty products, not only are we big spenders, we are loyal to our favorite brands. Let's be honest, a lot of men would clean their faces with dish soap and maybe slap some lotion on afterwards if it wasn't for us.
In 2020, the American beauty and personal care market was valued at 93.1 billion U.S. dollars. Yet, according to the Fortune 500 women occupy only 34% of board seats and 24% of executive positions at personal care companies in LedBetter's database. So, out of the 93.1 billion dollars a tiny portion of that goes to small women owned businesses and an even smaller percentage is going to Black Women owned brands. Here are a few amazing beauty brands owned by Women of Color to patronize and help change those dreary statistics:
Skyn By Chi:
Skyn by Chi is a black-owned, women owned, Atlanta based skincare company. Established in 2020, their products focus on achieving healthy glowing skin for women and men of all skin types. Natural, affordable, and luxury comes to mind when perusing their product line. Skyn by Chi is cruelty free, vegan, and formulated with clean ingredients made in the USA. Their mission is to provide you with the tools to renew the natural beauty in you.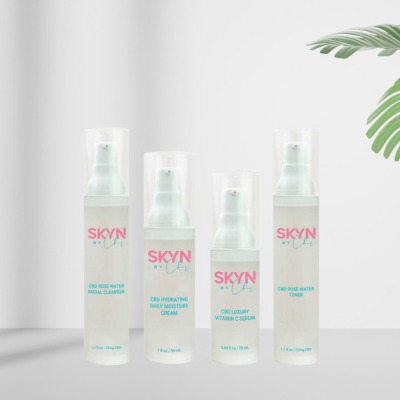 Cashmere Moon:
Cashmere Moon products are truly natural, vegan, and cruelty-free. They take pride in the ingredients they use so they are completely transparent and list all ingredients on their website and product packaging. Their products are made without harmful ingredients like dyes, colors, and phthalates. Additionally, their products are concentrated blends containing no fillers and using the minimum amount of ingredients necessary to achieve the maximum results. Visit their website for their complete list of excluded ingredients.
instagram.com/shopcashmeremoon/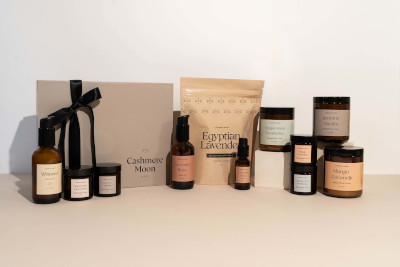 Diamond's Body Care
The founder & CEO of Diamond's Body Care created her luxury body care line out of necessity after finding out her husband was diagnosed with cancer. Her motivation for formulating hydrating, plant-based body care products grew as a result of not being able to find a suitable product on the market to help soothe her husband's skin from the harsh effects of chemotherapy and radiation. Unfortunately, he lost his battle with cancer. Diamond discovered that part of her healing process involved time in her lab, continuing the work to create clean products with simple ingredients to help others.
instagram.com/diamondsbodycare10/
Cadence Taylor Beauty:
Founded in Houston, Texas 2020, Cadence Taylor Beauty serves women and men who live a clean and minimalistic lifestyle. As a result of their quality Organic & Vegan ingredients, they are #1 in hair growth, hair repair, and moisture retention. Cadence Taylor Organic Beauty & William Brooks Lifestyle (Men's Line) are hair care lines created by 20+ year Hair Expert, Salon Owner & Cert. Wellness Coach, Tashell Williams. Williams nearly lost her life 20 years ago when she had her lung removed due to environmental factors. She combined her knowledge and experience with different hair types & textures, hair issues, and environmental wellness to create these AMAZING lines!
instagram.com/cadencetaylorbeauty/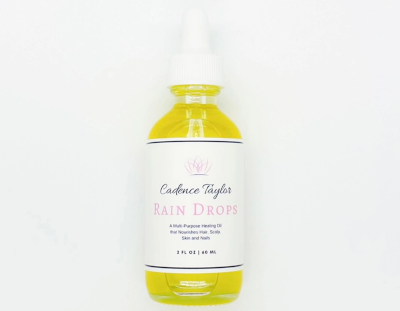 G.L.A.M Body Scrubs:
Amarra Products is a certified women-owned and minority owned business dedicated to eco-friendly, skin-friendly products. Their products contain no preservatives, no SLS, no mineral oil, no parabens, no phthalates, and no animal testing. The company's founder, Tiffany Cartwright, started mixing skincare products after her daughter was born with eczema. Determined not to use harsh steroids, she started mixing jojoba, castor, and grape seed oils with amazingly successful results!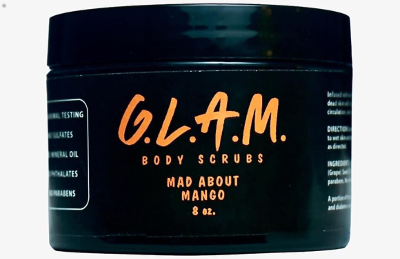 healthËhair
Erika Steele, CEO of healthËhair (HH), is a licensed cosmetologist born and raised in High Point, North Carolina. Motivated by her battle with postpartum hair loss and PCOS and armed with her scientific knowledge from beauty school, she embarked on a mission to create her own natural haircare line. After a lot of trial and error, Steele made the perfect avocado hair smoothie masque with ingredients from her refrigerator. The masque gave her noticeably healthier and longer hair. Since then she has turned the masque into a powder (without preservatives) and added more amazing products to her line including a growth oil. HealthËhair growth oil has helped adults and children suffering from alopecia and eczema and helped her clients grow stronger and healthier hair.
www.instagram.com/healthehair/
Dusk to Dawn Cosmetics:
Dusk to Dawn Cosmetics is a U.S. Veteran owned luxury brand that specializes in Vegan, Hypoallergenic, Paraben-free cosmetics. Owner, Dawn Payne's lifelong goal is to beautify people from the inside out. She got her start in the cosmetic industry on the sets of independent films, stage plays, and commercials. Since then Dawn has taken her career to new heights while working on celebrity clients and making a debut at the prestigious New York Fashion Week. Dusk to Dawn is designed with every skin tone and skin type in mind.
https://www.instagram.com/dusktodawncosmetics/